There are many ways to boost your digital marketing strategies. One of which is by conducting outreach marketing. Apart from helping you get a broader network, outreach marketing also allows you to reach a wider audience. However, what is outreach marketing actually?
Suppose you email outreach users or organizations that have similar interests as you, such as consultant or agency companies. Then, you ask them to promote your product or service. In that case, you're conducting outreach marketing.
If you're looking for a great way to make your brand more recognizable, this article is for you. Throughout this post, you'll find the answer for what is outreach marketing and how to build a successful outreach marketing strategy.
Outreach Marketing vs. Email Marketing: What's the Difference?
Email is the medium for outreach marketing. That's why people often confuse outreach marketing with email marketing. While the former is about reaching influencers to get your products promoted, the latter allows you to promote your business.
Despite the differences, people still often have a hard time telling which one is which. Let's see what email marketing is first.
Email Marketing
It's about sending commercial electronic mails to users. The two types of email marketing strategy are warm and cold emails.
The former covers promotional messages sent to people who have agreed to receive them. These individuals may have landed on your website and fill out the newsletter subscription form. As a result, they become your sales prospects.
Companies can also send warm emails to their customers. Therefore, warm emails can also help marketers manage inbound marketing.
Warm emails are great for:
sending out product advertisements,
Offering a product's free trial or demo,
gathering quality lead data, and
improving consumer retention.
On the other hand, cold emails are for people who are still clueless about your business. As these people have never stumbled upon your business site nor given out their email addresses, you need to find out their addresses yourself.
There are many tools a marketer can use to find someone's email. Find That Email is an example of a great email lookup tool. Some others are Hunter and Snov.io.
Cold emails are great for:
boosting company presence,
improving brand awareness,
reaching wider audiences, and
building relationships with sales prospects.
Outreach Marketing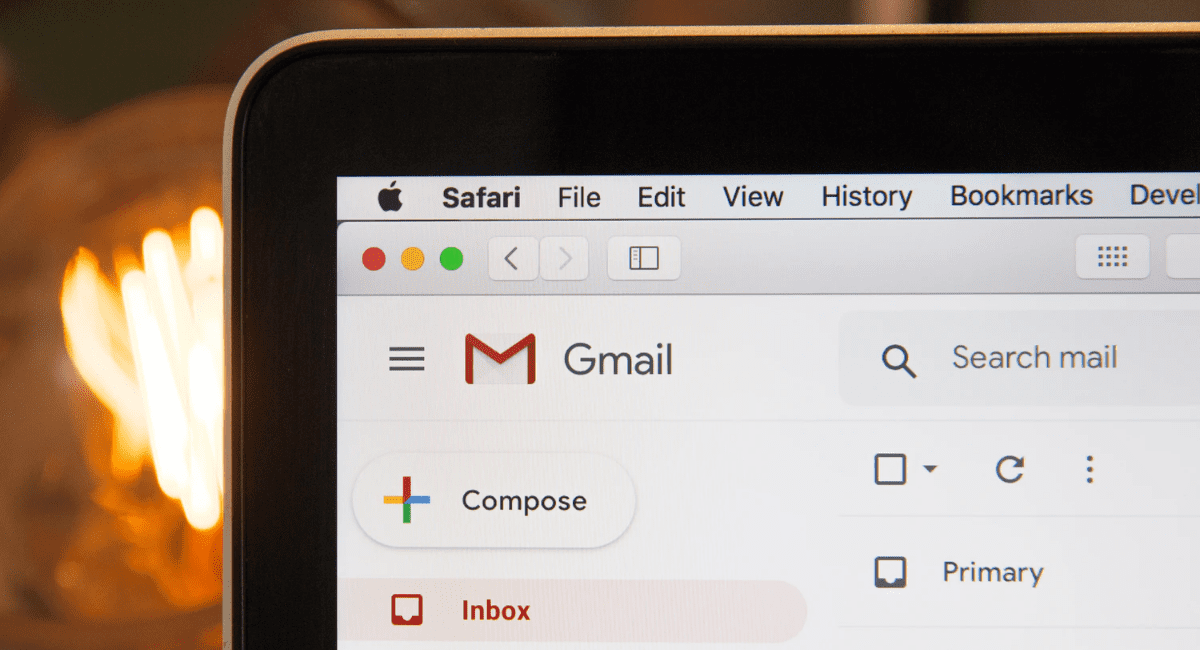 When running outreach marketing, you won't be dealing with advertisements. Outreach marketing is about pitching content to influential individuals in exchange for a chance of brand promotion.
Here's what outreach marketing looks like in the bigger picture:
You have a content idea. It can be blog posts or videos. Then, you reach out to someone, like a blogger or an influencer, to carry out that idea.
A blogger can backlink your website or blog posts on their articles. In that case, your site will get passive traffic and new audience members. Therefore, your business can reach its target audience.
The same goes for influencers. Influencers can review and promote a company product on their chosen social media platforms. When their followers see the content, they'll be aware of the company's existence.
Thus, people often refer to outreach marketing as influencer marketing.
When running influencer marketing, a company gets user-generated content that provides social proof for its overall brand. With influential third-party users, outreach marketing strategies also elevate a company's credibility and reliability.
A marketer will send out outreach emails to influencers, podcasters, or blog owners to initiate outreach marketing. However, marketers should also make sure they contact the right people. Therefore, they will research their soon-to-be partners beforehand.
Benefits of Outreach Marketing
Outreach marketing offers a bunch of advantages you can benefit from. Below are the pros of outreach marketing.
Outreach Marketing Helps With Your Site's SEO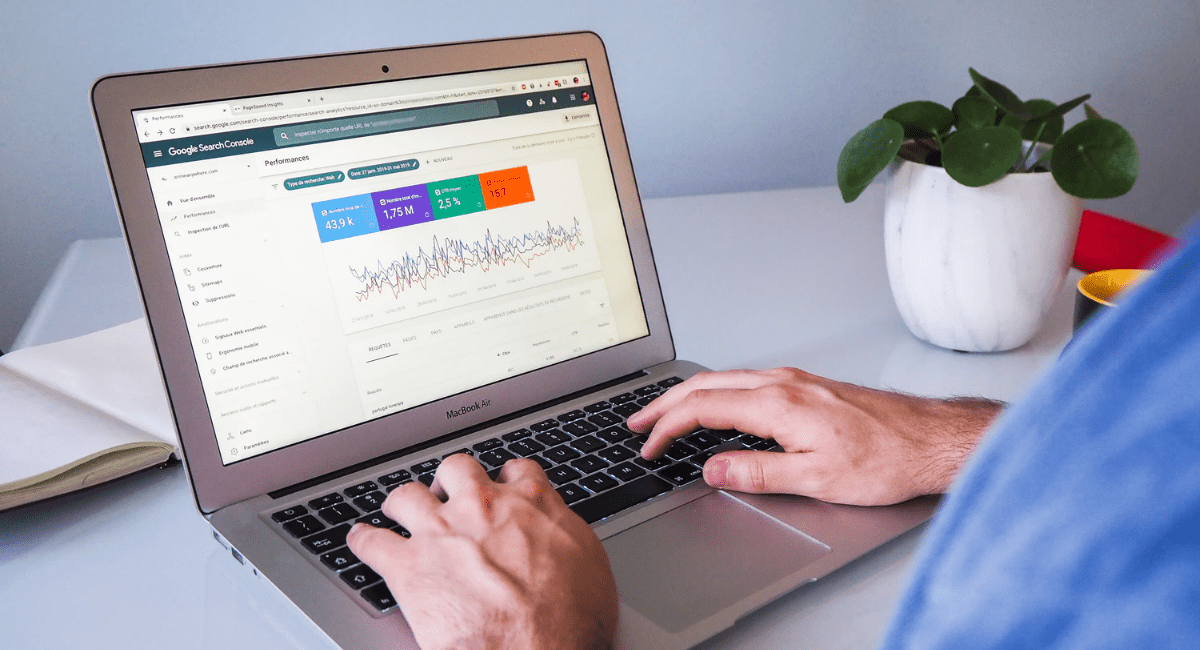 Every business owner aims to get their site on the first page of Google. However, a website should get indexed by Google before it can come out on the search result.
One of the many ways Google judges your site's credibility is through the number of external links pointing to your pages. Basically, if your site is reliable and posts quotable content that is used for reference, it will get links. Further, having quality links from trustworthy, relevant websites will get Google to rate your site as reliable. That means a single link from a high domain authority site is worth a lot more than a dozen from questionable domains.
By collaborating with high-grade websites, you can get enough links to elevate your domain's authority. As earning links is a big part of outreach marketing, excellent outreach strategies can play up your SEO game.
Outreach Marketing Improves Traffic
Backlinks contribute to passive traffic increase. The more backlinks you have across the internet, the higher your chance is to get tons of passive website traffic. Therefore, once your site becomes the top result on search engines, be ready for traffic surges.
Moreover, outreach marketing allows you to reach users all around the world. You can collaborate with bloggers from anywhere and get localized content. Thus, it helps you get to a broader audience.
Outreach Marketing Helps You Reach the Right Audience
In the outreach marketing landscape, your audience depends on who you collaborate with. Therefore, choose the influencers whose followers are your target demographics. That way, your content will arrive at the right audience.
One of the most convenient things about collaborating with prospective influencers is getting quality leads. After all, turning quality leads into paying customers is less difficult and more reliable.
Outreach Marketing Helps Get Faster ROI
When conducting outreach marketing, you provide social proof for your products or services. In case you haven't realized, social proof is truly beneficial for the growth of your company.
Influencer-Generated Content, such as reviews, brand mentions, blog comments, or videos, can build the audience's trust. A study shows that for every dollar a marketer spends on influencer marketing, he gets $5.20.
The return on investment is so high. Meaning, all the reviews your partners publish contribute to shortening your customer's path length and optimizing your marketing efforts.
On top of that, the more your content gets to the right audiences, the more leads you get to convert. Therefore, outreach marketing is excellent for many kinds of businesses to get faster ROI.
Outreach Marketing Broadens Your Network
Developing networks is one of the most essential parts of building a company. Outreach marketing allows you to establish and maintain a long-term relationship with influencers, bloggers, and other companies as well.
10 Steps for a Successful Outreach Marketing Strategy
There's no way that you send an outreach email without any mature plan. Therefore, prepare a thing or two before reaching out to your prospects. In this section, you'll study how to kickstart an outreach strategy.
1. Have a Clear End Goal
By nature, marketing is an effort you put into introducing your products to your target audience. Like other marketing strategies, you also have to have a clear vision of what your outreach strategies should achieve.
Suppose you want to get more users to land on your website. Thus, you may want to collaborate with bloggers and ask them if you can provide guest posts, which would include a link to your site. Or, you may want to get user-generated content. For that, reach an influencer and ask him to review your products on his social media.
Here are some tips:
List as many goals in your mind as you want to achieve.
Make categories based on who you can reach to achieve those goals. Be it Instagram influencers, podcasters, or bloggers, as long as they can help you achieve that goal, it'll be no problem.
2. Create a Buyer Persona
Once you're done with the goals, create a buyer persona. It's a semi-fictional representation of your brand's target demographics. Therefore, it plays a significant role in determining your outreach strategy.
A buyer persona will also determine which influencers you want to work with. Suppose your partners' readers aren't who you envision to be your target audience. In that case, all the money and energy you've spent on the outreach campaign won't pay.
Here's a tip: go deep with your buyer persona. It can include, age, occupation, salary, personality, core needs, and pain points. The deeper the details, the more you can develop the perfect plan for your company.
3. Prospect the Right People
With your buyer persona's guide, reach out to influencers or organizations whose audiences align with it. The more the audiences fit with the persona, the more likely you are to get quality leads.
On top of that, find an influencer who has a strong social media presence. It's vital because said influencers will have a better audience engagement.
Here's a tip: research your influencers and test if they're the right ones to get you in touch with your target audiences. SimilarWeb is a great tool to help with your research. Next, prepare email lists of the potential ones.
4. Use an Intriguing Subject Line
Business email open rate is 21.33% on average. When talking about a good open rate, a good first impression is what we want to pursue. Here's where a catchy subject line comes in.
One of the most obvious reasons people refrain from opening a cold email is that it doesn't use an intriguing subject line. Or, they did open it once. But, the subject line turns out to be clickbait, making the email feel spammy.
So remember: do keep it concise and witty. Don't use all caps and make it too flashy.
5. Personalize Your Messaging
Now, you're ready to compose the cold-reach emails. When writing them, make sure to add a human touch. Therefore, my advice is to get personal.
The easiest way to personalize your outreach email is to address your recipient by name. Using "Hi, Pamela," sure sounds friendlier than "Dear, Ms. Holbrook." Using the prospect's name repeatedly throughout the body also adds a measure to an excellent personalized email.
However, personalization doesn't stop there.
Watch your outreach email body. Write as if you knew the recipient well. Highlight your mutual interests and address their needs. Therefore, they can relate to what you're trying to convey.
Here's a tip: Never treat outreach emails like marketing ones. Your aim is to build a good relationship with your ambassador-to-be. Thus, stay away from sounding too formal or too salesy.
6. Overview the Value and Other Benefits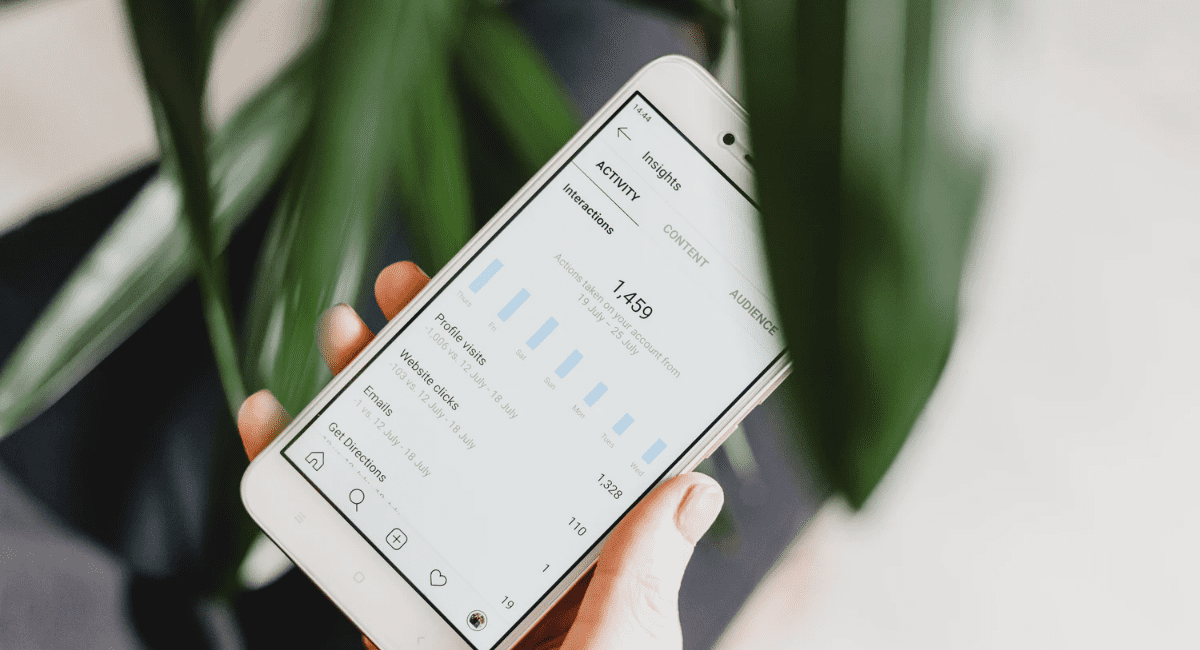 Next, demonstrate how collaborating with you adds value to your partners. A pay-per-click or referral program is one of the best advantages you can offer to your partners.
Suppose you're asking a blog owner to link one of your best-performing articles. In that case, show him how high-grade your content is and how it can help the blogger's readers. To the influencer's advantage, linking to the article can be a gold mine.
Money aside, the collaboration can also help influencers get the chance to broaden their network. Especially for tiny rollers, partnering with a trusted brand can also boost their reputation.
Here's a tip: ensure your pitch is time-sensitive and relevant to the issue surrounding your business niche. Also, include solutions to the problems your recipient is facing. That way, influencers will see how valuable partnering with your brand is.
7. Include Calls to Action
Usually, one CTA is enough for any email. However, when sending an outreach email, you're going to need two CTAs in it. One for the offering you want the recipient to check, and the other is for your invitation to respond to your pitch.
Here's a tip: make your CTA flow naturally on your email by using action words. For example, "read our best performing article" or "get your free trial." It provides more specific information on what the recipient should do instead of a "click here" button.
8. Don't Be Too Pushy
When writing an outreach email, keep in mind that your focus is to build a good relationship. Therefore, be careful with how you reach your prospects, be mindful with your messaging.
One way with email outreach is to avoid sounding too desperate. It will lessen your value and double your marketing efforts.
That also applies when it comes to following up on your offer. If your recipient takes too long to reply, you can tweak your email and send it again. Most of the time, it'll work as a study from Backlinko found that following up increases your response rate two times.
Here's a tip: suppose the recipient still doesn't reply to your messages after your third follow-up attempt. In that case, you need to let it sit for two or three months before trying it out again.
9. Track Your Campaign
With tons of emails and a long list of companies, tracking your campaign is a necessity. This activity will help you discover which email version performs the best (if you're A/B testing it) and focus on the companies that respond well.
Here are the metrics determining your campaign's success:
Delivery rates. Sending your email to the wrong address can be a showstopper. Therefore, analyze your delivery rates to see if your pros list is solid.
Open rates. This metric shows how compelling your subject lines are. Suppose your click-through rate is low. In that case, you need more powerful subject lines.
Response rates. It indicates how engaged your recipients are. Or, suppose you want to see if your CTA is effective. In that case, check your response rate.
Conversion rates. If your cold emails convert, that's great. Keep doing what you're doing because it works.
Here's a tip: use tools like Pitchbox or Mailshake. Thus, keeping your work organized will become less troubling.
10. Maintain the Good Relationship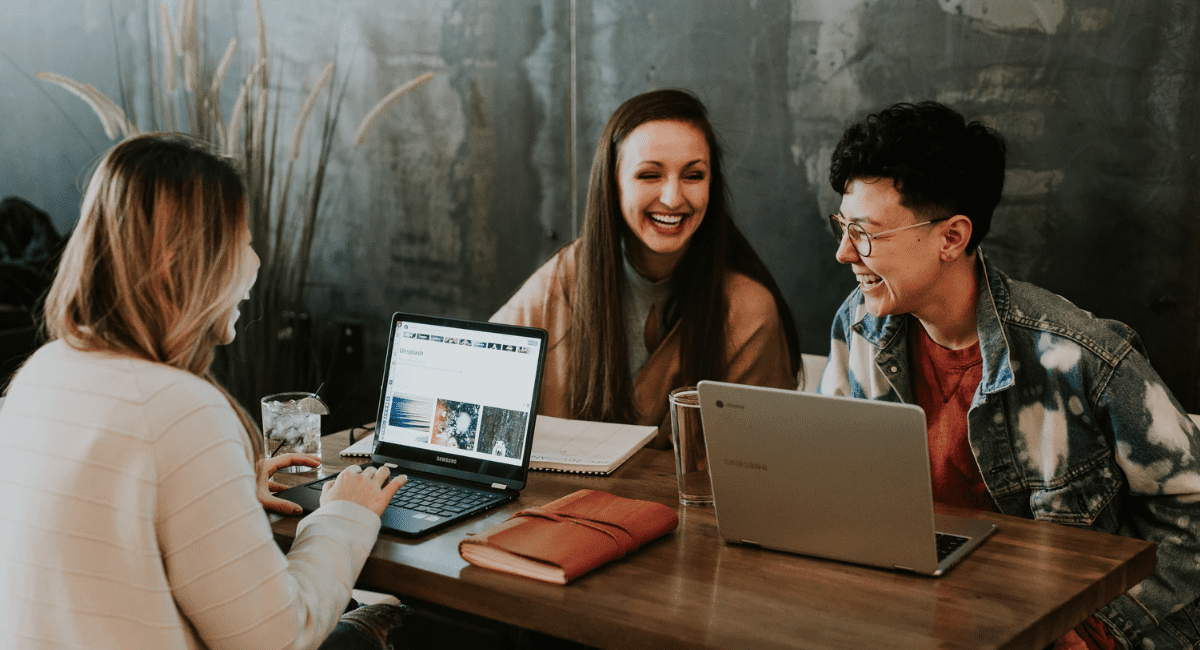 Starting an outreach marketing campaign from scratch all over again is time-consuming. Therefore, keep a healthy relationship with the influencers you work with. That way, you can reach out to them now and again.
Here's a tip: share or repost your influencer's work. If your partner is a blogger, leave blog comments on his posts. So, they'll have a good experience collaborating with your brand.
What Makes an Effective Outreach Marketing Campaign?
In the previous section, you've learned how to build an outreach master plan. Now, let's see the other things that influence the success of your campaign.
Reliable Email Address
A shady email address can get your recipient to doubt the email authenticity. Thus, your email address should be professional. It'll be better if you can use your company email. That way, your recipient won't hesitate to respond to your email.
The standard professional email address looks like this: [email protected] Other alternatives can be [email protected] or [email protected]
Authentic Influencer Content
Give your partner the freedom to express how they feel about your brand. If they give you negative feedback for specific points of your products, don't sulk. Most customers seek honest reviews. Therefore, the occasional con can help you avoid looking too good to be true.
But, a good relationship with your partners can lead to authentic recommendations for your brand. That's why you need to focus on developing a good partnership with networks of influencers.
High-Rate Content Idea
Plan to be one step ahead of your competitors. Here's a scenario:
You run a restaurant. Suppose your competitor gives its partners discounts in exchange for a brand mention in their Instagram stories. In that case, you can treat your partners to dinner in exchange for reviews.
Multichannel Approach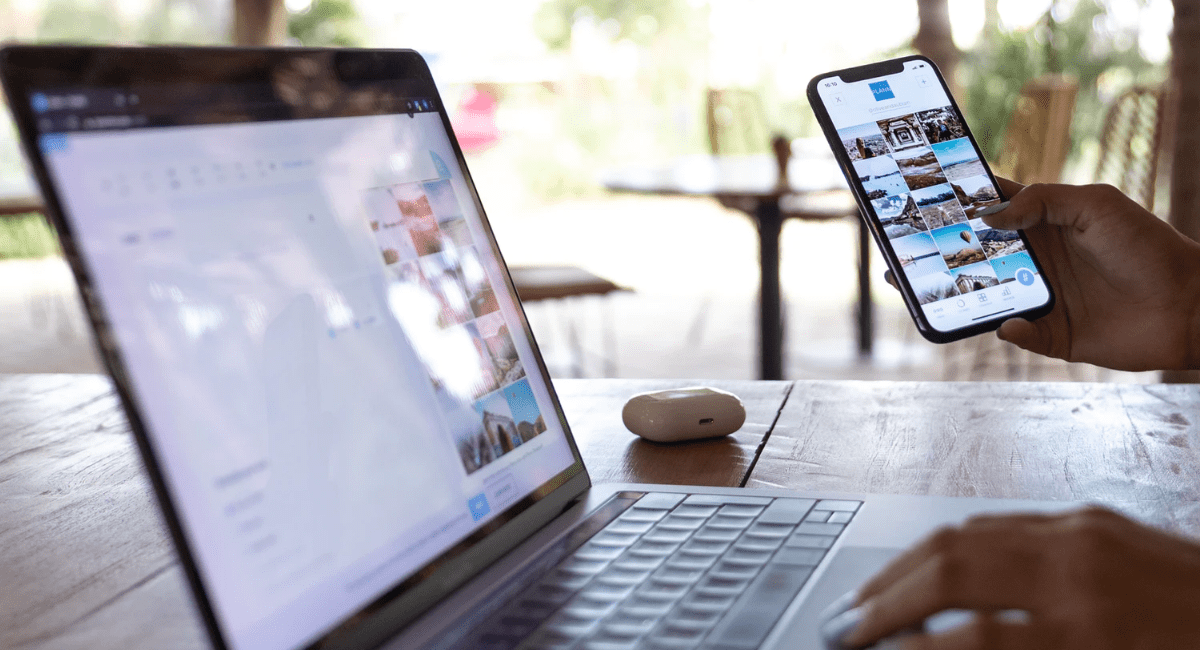 Most influencers are active on multiple social media platforms. Therefore, create a strategy that covers those many platforms. Generate content ideas for their Instagram as well as Twitter. Only after that, can you outreach them.
Conclusion
When done right, outreach marketing can bring many benefits to your company. From SEO advantages to faster ROI, outreach marketing is a strategy that every marketer needs to try. Moreover, outreach marketing can also help your business develop networks of relations.
As someone new to outreach marketing, all the above information can be a lot to digest. Therefore, don't hesitate to drop me a line if you have anything in mind.