If you want your brand or business to succeed online, having impressive social media marketing is key. Coming up with a social media handle is one of the first and most important things to do.
A social media handle is a public username that is attached to the person or organization that owns a social media account (e.g., @yourhandle). Twitter, LinkedIn, and Instagram are some of the most popular platforms that require every user to pick a unique handle.
Picking a social media handle may seem simple but it can come with its challenges. But worry not, I'm here to help.
In this article, I will explain the importance of social media handles and why they should be consistent. Then, take a look at all the tips I've compiled to help you find the perfect handle. Let's dive in.
Why Are Social Media Handles Important?
Everyone sees your social media handle. It's attached to every single one of your posts and people use it to find your profile and tag you in their posts. It's essentially your nickname on a social media platform.
But it's not only a public identifier — it's a way to send a certain message.
If you use a witty handle, you're showing off your fun, laid-back personality. Like how actor Macaulay Culkin opted for his punny Twitter handle @IncredibleCulk.
If you're all about reliability and trustworthiness, a clean, non-colorful handle is the way to go. New York Times' @nytimes short and sleek Twitter handle is a good example of this.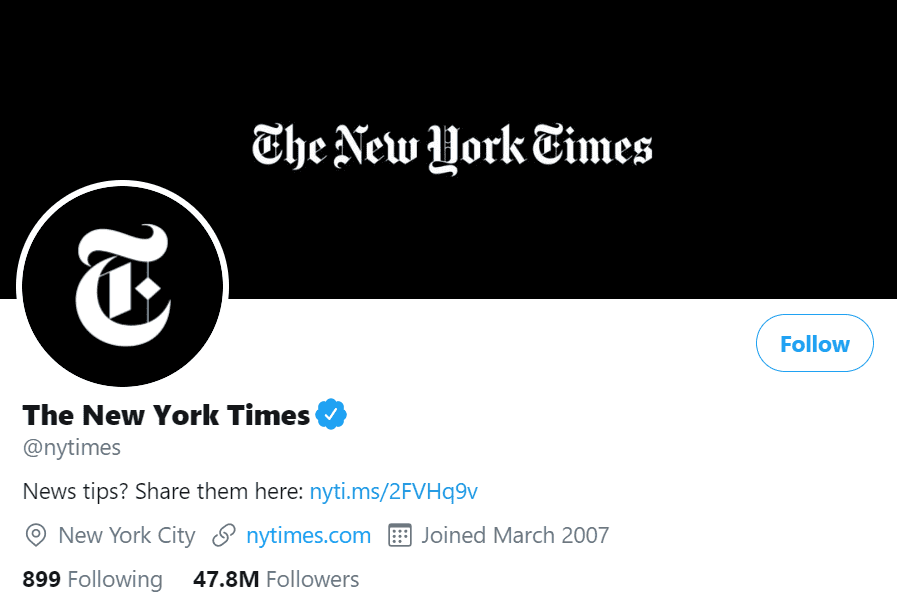 Picking the perfect handle is vital for your online branding. Building a strong brand identity paves the way to success in your social media marketing efforts.
Why Should Social Media Handles Be Consistent?
Imagine if you have wildly different social media handles for the same brand.
For example, you have @myhandle on Twitter, @my_handle on Instagram, and @itsmyhandle12345 on TikTok. I bet you can see how this can be a very displeasing and even annoying experience for people who are trying to navigate your social media profiles.
Consistency is one of the cornerstones of successful branding. When coming up with a social media handle, being recognizable across all platforms is something that you should always keep in mind. Here are some of the benefits:
Accessibility. Using the same handle for every social media platform makes it easier for you to reach the people you want. They can't enjoy your high-quality content if they struggle to find you on a different platform.
Memorability. It's easier for people to remember the handle associated with your social media accounts when they don't have to remember different ones. This also strengthens your brand awareness in general.
Professionalism. Having the same handle for different platforms can signify dependability. It shows that you're serious about your brand or business.
Aesthetic value. Uniform handles simply look cleaner, especially when printed on marketing materials. It adds a tasteful personality to your branding.
5 Tips for Choosing the Perfect Social Media Handle
Trying to figure out the perfect social media handle can be tough. But there are some tips to help you choose the right handle for brands or businesses. Let's go over them one by one.
1. Include What You Do
Giving people more context to what kind of brand or business you are is a good idea, especially if you're new to the game.
But a lot of established brands do this as well. It's a great way to let people know what products or services you sell right out of the gate. Take a look at the following examples.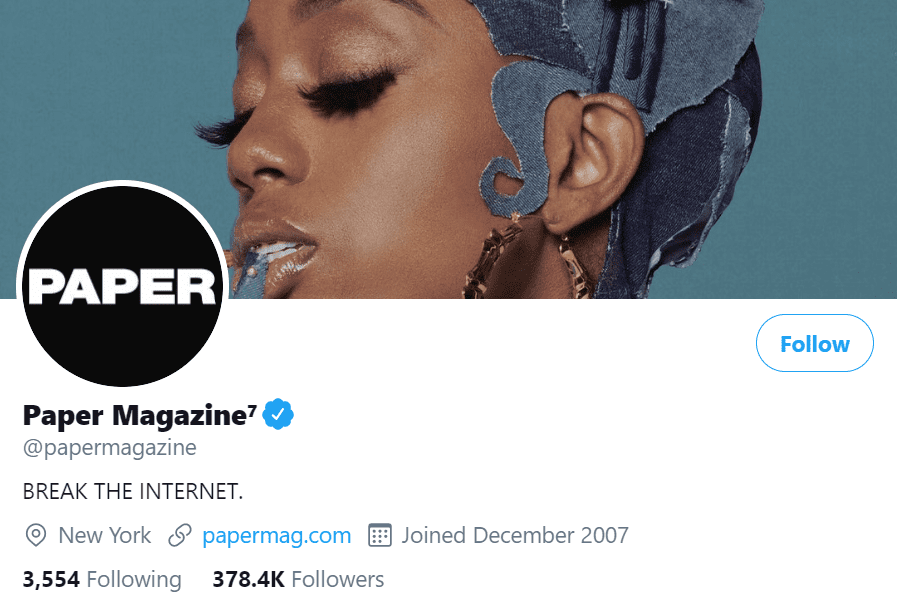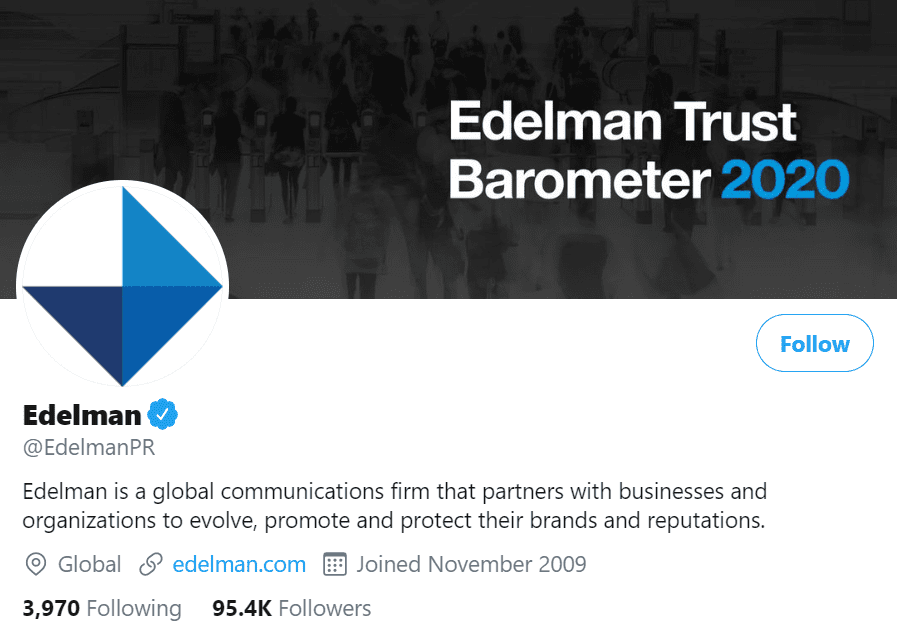 If you're marketing a personal brand using your first and/or last name, including your niche in your handle is also a good option. Many professionals, bloggers, and social media influencers use this neat trick. Check out these examples: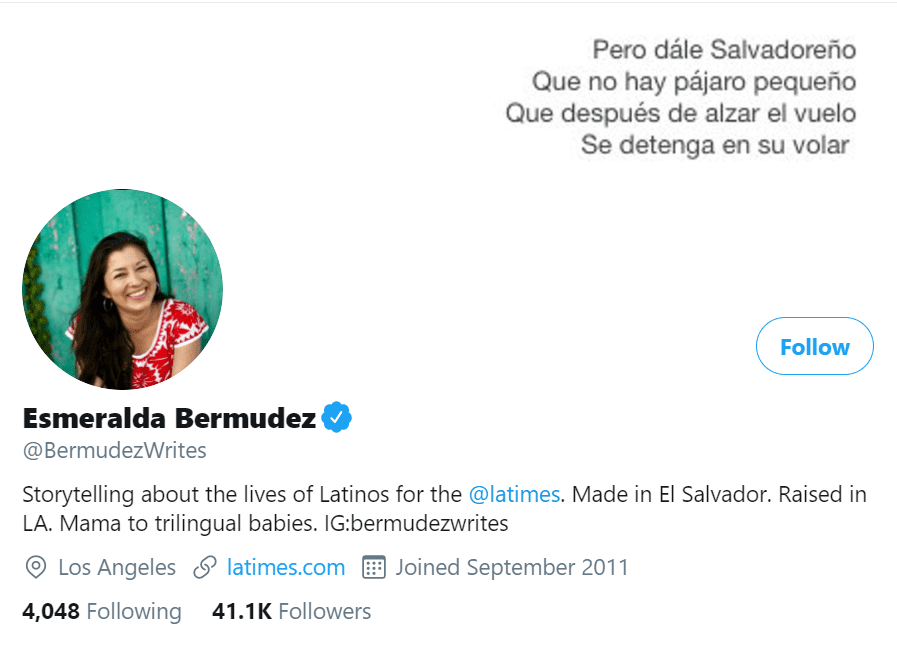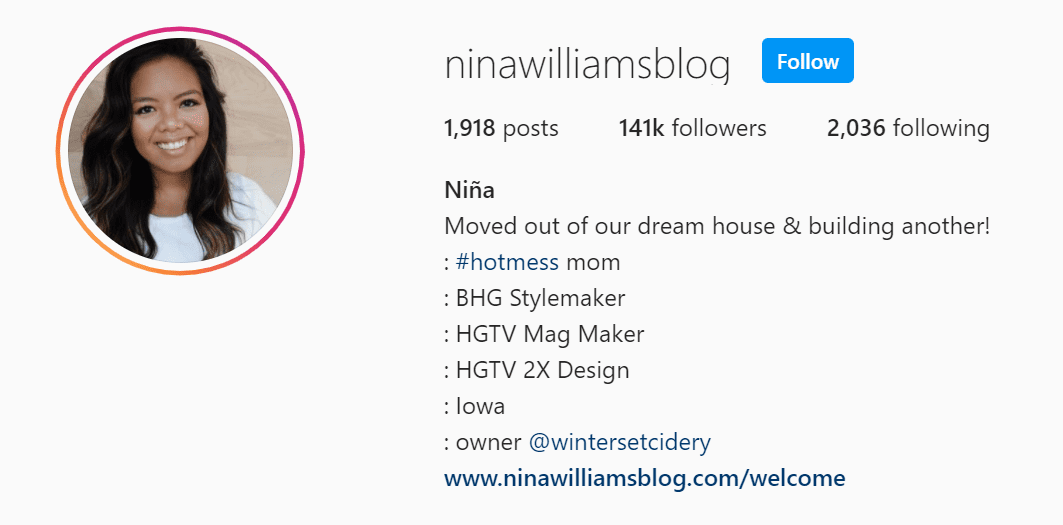 This is a great way to make your brand or business more noticeable and help you get a unique handle.
2. Make Sure It's Easy to Spell
Your social media handle should be simple enough that anyone can spell it into their search engine or address bar.
Avoid using unfamiliar, complex words. Consider using abbreviations if you feel like the name of your brand or business might be difficult to spell for some people. Also, make sure not to include unnecessary characters like numbers or symbols that have nothing to do with your brand.
Manchester United's handle on Twitter is a good example.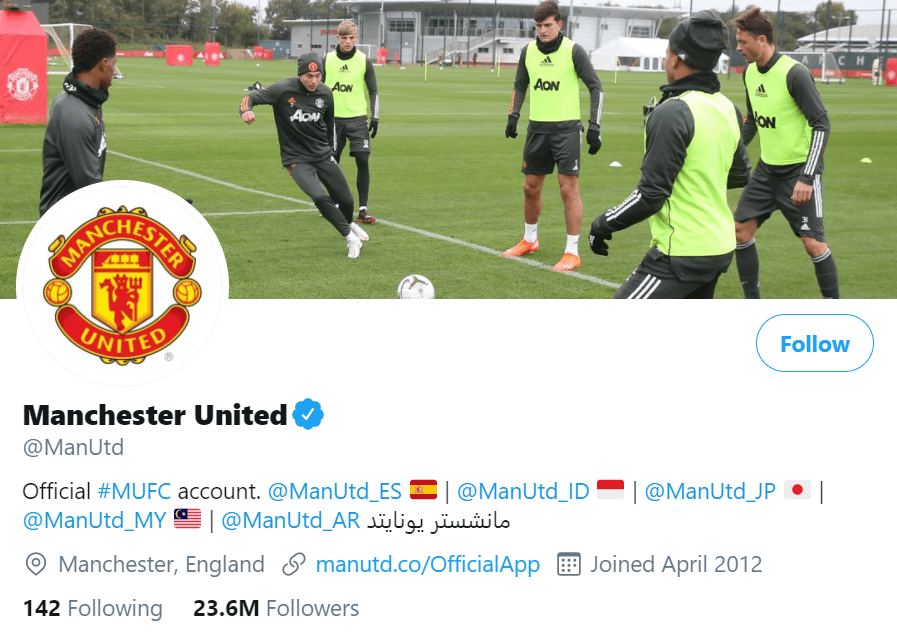 They couldn't use @ManchesterUnited because it's beyond Twitter's 15 characters or less limit. @ManchesterUtd is fine but could be simpler. Their actual handle, @ManUtd, is just right.
No need to make finding your social media profile a chore. Everyone will thank you for it.
3. Be Memorable
Keeping your social media handle simple doesn't mean it has to be forgettable and fail the test of time in the long run.
If you already have a brand or business name, it's best to be consistent. Try to quickly claim the same name for your social media handles if you can.
But if you don't have a fixed brand or business name yet, you have more room to be creative when it comes to your social media handle.
Brainstorming while having endless options can feel intimidating. But there are tons of online tools that can help you find the perfect handle. Shopify has a business name generator that is free to use.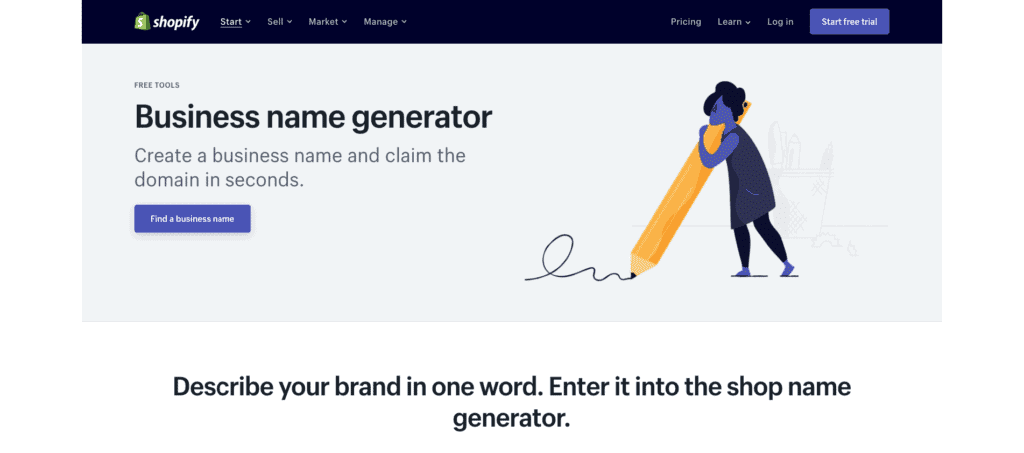 To use the tool, simply put in the keywords related to your brand or business and separate them by commas. Then click Generate Name. Shopify will show you dozens of AI-automated names that can inspire your social media handle.
Bottom line is that whatever handle you pick, it has to be simple, unique, and timeless to be memorable. This process can't be rushed, but when you find the one, claim it as soon as you can.
4. Keep It Short
Avoid long social media handles at all costs. They're difficult to spell and very hard to remember.
Some of the most popular social media platforms like Twitter and Instagram force you to have a shorter handle. Twitter limits them to 15 characters and Instagram limits them to 30 characters, respectively.
But you should still try your best to keep your character count as short as possible. Steer clear of long, complicated words and take advantage of abbreviations.
If you're worried about not having enough information in your handle, you have the opportunity to do that in your display name and bio.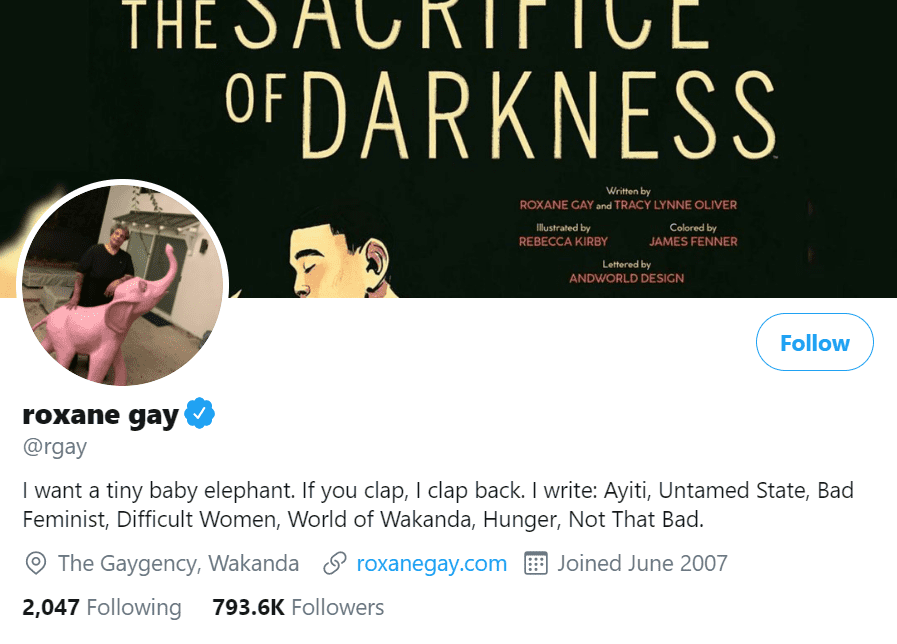 American writer Roxane Gay's Twitter handle is @rgay — short and sweet. Anyone who comes across her tweets can easily tell by her display name what her name is. With a little trip to her full profile and you can tell from her bio that she's written several books.
Both of these features are a lot more flexible and spacious. They're more than enough to give anyone plenty of information about your brand. So you don't need to be nervous about choosing a shorter handle for your social platforms.
5. What to Do if Your Handle Is Not Available
Social media handles operate under the rule of first-come, first-serve. This means that there's always a possibility someone else in the world has the same idea as you and they can claim it first whenever they want.
If you come up with a good idea for a handle, try claiming it as quickly as possible. Unfortunately, unlucky folks would find that their social media handles are already taken. This is surely disappointing but there are some ways to get around this.
Ask to be given the handle you want. There's no harm in politely asking the current owner of the handle if they can give it to you. But if you've properly made your case and they still say no, unfortunately, you have no choice but to move on to the next option.
Do not attempt to purchase the handle you want from another user because this is strictly prohibited by both Twitter and Instagram.
Add additional characters to your handle. Adding numbers and symbols to distinguish your handle isn't recommended unless they are already a part of your brand. Random numbers and symbols can make your handle look unprofessional.
A better option would be to add a short word at the beginning or end of your handle. It can be your niche (e.g., @frogdesign), a short greeting (e.g., @HeyRowanEllis), or something more corporate (e.g., @LushLtd). Whichever it is, always keep it as concise as possible.
Once you've come up with a new option for your handle, quickly check if it's still available on various platforms. Namechk is an online tool that makes this process incredibly easy.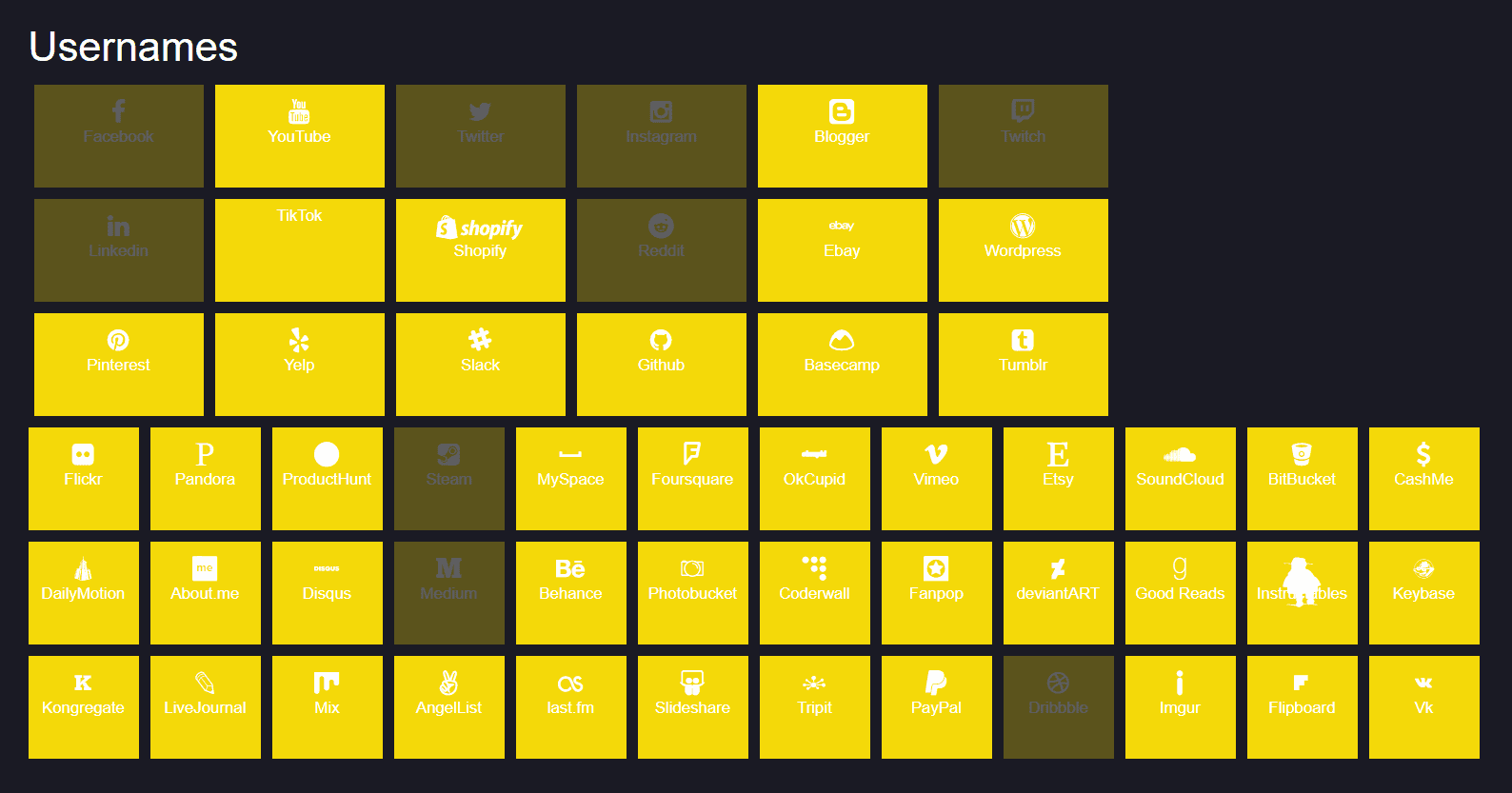 Simply type your new handle to-be and the tool will show you if it's available on dozens of social media platforms. If it's still available, quickly snag it before someone else does.
Conclusion
For any brand and business, a well thought out and consistent social media handle is necessary to kickstart a successful social media marketing campaign. Here you can read more about Instagram SEO.
I understand the pressure of coming up with the perfect handle while making sure of its availability. But I hope after reading this article you've understood the basics of social media handles. And if you keep my tips in mind, you're already on the right track to figure it out.
Good luck on your quest to find the perfect handle!