Online branding is essential for your business and digital marketing operation, as there are 4.57 billion active internet users and a growing number of small and medium businesses operating online worldwide. Online branding is a critical part of digital marketing. Its objectives are establishing an online identity and inspiring your audience with your company's values. These are the first steps in gaining loyal customers and generating sales. A thorough plan gets you on the right path to stand out among thousands of competitors and get your audience's recognition. Generally, an online branding strategy focuses on website development and social media integration. This article will discuss online branding tips and tricks, such as using social media and starting a blog. Let's get started!
Build Credibility
Credibility significantly influences your branding on the internet. In general, your audience may start perceiving your online brand as "credible" when you consistently deliver quality content and services through your online platforms. Building credibility takes time—the ultimate goal is to make your audience recognize you for your brand's expertise and trustworthiness. Start reaching out to your target audience by creating a website, using e-commerce platforms, and setting up social media channels. When developing your website, consider adding a privacy policy and terms of use. These elements incite trust from your visitors by showing that you abide by the law and care about their privacy. Below are other ways you can consider to build credibility online, such as adding contact information and showcasing your team.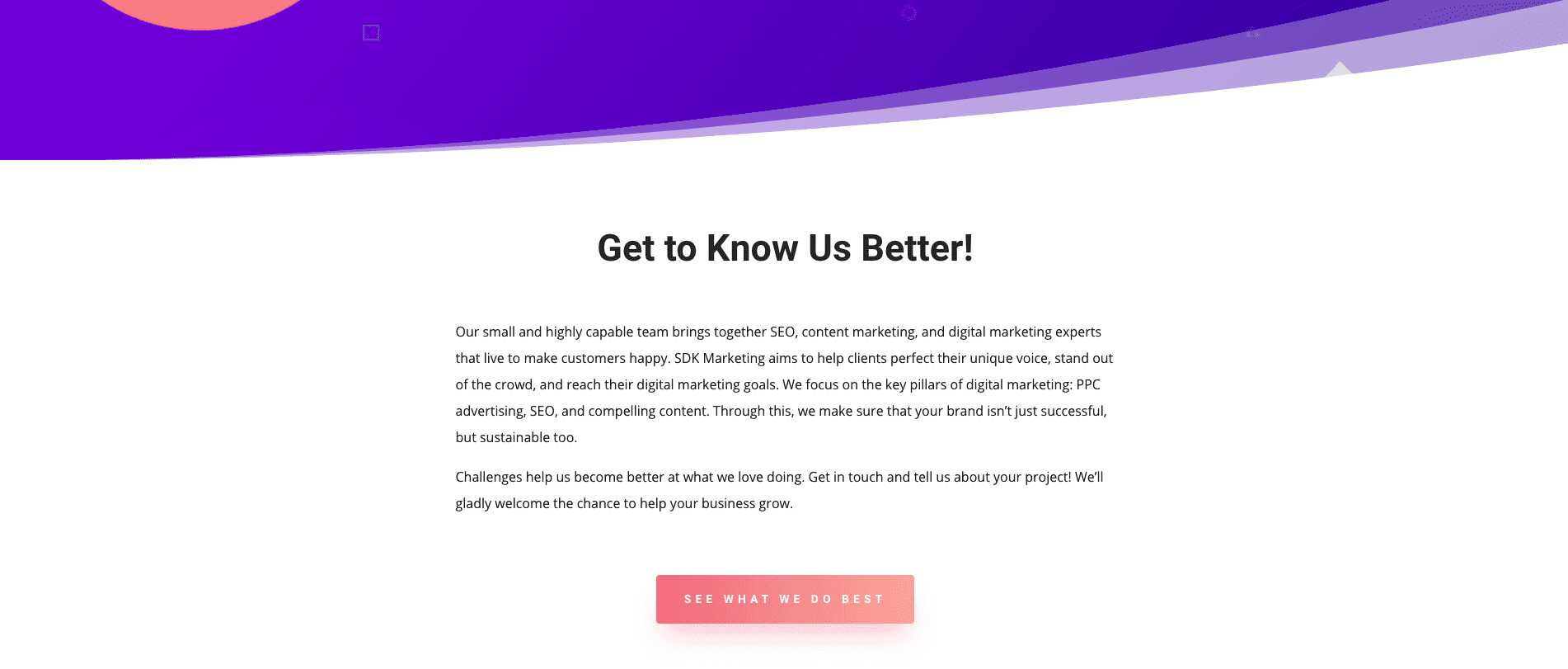 Have a Strong "About" Page
Having a strong "About" page on your website and social media helps you gain your potential customers' trust by inciting a sense of authenticity. An authentic "About" page makes people feel that your company's values and purpose are original and genuine. To start, describe your company's origin story in a straightforward, informative, and conversational way. If you're building a business around your area of expertise, emphasize personal branding when creating your "About" page. Personal branding is the process and strategy to establish a personal brand. A good personal brand may create an emotional connection with your target audience. Talking about your passion and relatable background stories can be a good part of it.
Add Contact Information
A "Contact Us" section generally includes phone numbers, email addresses, the name of the person in charge, and postal address. You can also add links to your company's social media channels. This information helps your visitors verify your company's legitimacy. Adding contact information helps establish credibility as it lets people know that they can reach you. Make sure your contact information is easy to find. You can put it in the footnote of your website, create a dedicated page, or both. If your website provides content made by different contributors, consider adding their short credentials and email addresses. This makes it easier for readers to check the article's credibility.
Showcase Your Team
Showcasing your team's credentials, personalities, and photos on your website help build your credibility by showing that real people with expertise run your business. You can also consider adding snippets of your team's journey as they develop your brand. Design a dedicated "Meet the Team" page according to your brand image. For example, if you want people to perceive your business as dynamic and creative, try to experiment with an interactive page.
Start a Blog
A blog allows you to post content that typically consists of interesting takes on something happening in your niche, or tutorials and how-to articles. It differs from a website because a blog has features such as an archive-oriented structure and options to make responding to previous blog postings easier. Constant quality blogging gives you several benefits, such as boosting Search Engine Optimization (SEO) and establishing your brand as an expert in its niche. This practice is a small segment of Word of Mouth (WOM) marketing, where you encourage people to talk positively about your company. For example, a great customer experience may lead a customer to recommend your product or service to their friends. Starting a blog with the intention of building brand credibility requires you to understand your audience and make a comprehensive content plan. Then, you can start setting up your blogging platform, finding a suitable domain name, and publish your content.
Domain Name
Try to choose a domain name that can represent your brand's spirit. You can start by looking for a term that describes your business best. Consider using Thesaurus or a domain name generator to find keyword inspiration. Moreover, this study shows blog posts can be a great way to increase customers' brand knowledge and emotions about your brand. This is the case because a blog post creates room for you to talk more about your business' "back story" throughout the community of your niche. This is important to establish your brand personality and reputation as both differentiate you from your competitors. Furthermore, a blog may also create a space for your customers to express themselves—yet another crucial part of emotional branding. The objective of emotional branding is to elicit an emotional reaction from your customers, which enables you to achieve a unique market position among many competitors all over the world. Creating a blog is a great way to add more communication channels for you to interact with your customers.
Keep a Consistent Style
Marketing your brand online means thousands of competitors all over the world. One of the things that increase your chance of being recognized online is consistency because it helps people remember your company. Consistently providing great content may increase the quality of your brand. This is because the content you provide helps your customers make informed purchasing decisions and connect with your brand. Try to stick to your brand image and have a clear intent each time you create content. You should try to educate customers about your brand and guide them on how to get the most of your products or services. Pay attention to your content's tone across all platforms, from a website to a social media page. You also need to keep a consistent style for all brand-related visual assets. To do this, take Spotify's branding guidelines as an example. When it comes to protecting your creative work's copyright, you can consider adding an "All Rights Reserved" license on your website. This may help prevent irresponsible people from copying your content freely.
Use Social Media
Social media branding is your method of managing your company's image across digital platforms. Social media branding aims to increase brand awareness, which is vital in the early stages of a potential customer's path to conversion. Moreover, social media offers a platform to nurture customer-brand relationships and engage with a larger audience. Below are some ways that can help increase social media engagement. You can also use social media to implement various marketing strategies. Platforms such as Twitter, Facebook, and Instagram are increasingly accommodating online businesses. You can use these free rose gold background images to design your social media posts or use them on your website.
Repurpose Content
Repurposing content means reusing existing content to expand its reach. For example, you can use a piece of an infographic from your blog as a base for a YouTube video or a podcast. Repurposing content allows you to save time and maintain consistency across your digital platforms. This is because you don't have to create new content from scratch every single time.
Embrace UGC
User-Generated Content (UGC) is any content created by customers and users rather than the brands. UGC is a key content marketing tool because of three reasons: it promotes authenticity, creates trust, and drives purchasing decisions. UGC drives purchasing decisions as it presents a brand from a user's perspective. This increases trust because potential customers trust fellow customer's experiences over the brand's advertising messages. You can start increasing UGC in various ways, such as featuring testimonials on your social media page and encouraging your customers to leave reviews. The first step to an effective UGC strategy is ensuring a constant, positive user experience.
Interact with Your Audience
Customer engagement is a critical aspect of social media marketing. For example, interacting with your audience through direct messaging allows you to instantly create a more personalized response to their questions, ideas, and complaints. This type of good communication creates a sense of the relationship between your business and your audience. Other ways to interact with your audience include reposting their UGC and creating giveaways and contests. Constant interaction with your audience can also help you harness the social media's viral effect as you may gain insights into your target audience's needs and interests.
Collaboration Works
An exclusive collaboration with other brands allows you and your partner to grow together. It helps you reach new audience segments with an effective budget. Simple ways to do collaboration works include Instagram takeovers and collaborative content marketing. Other collaborative marketing strategies are partnership emails, referral marketing, and brand partnerships. Consider your target market, brand identity, and marketing goals before you decide to collaborate with your partner.
Doing It Right – The Four Steps of Branding
There are some things you must do before you start your branding efforts.
Step 1 – Figure Out How You Want to Be Seen
Think of your business's vision, mission, and values before you start building your brand online. Try to understand what your brand is trying to accomplish. You can start by writing your business development process. Then, make a summary explaining why your company exists. This summary can be the beginning of your brand's story. Next, you can start articulating your brand messaging. Brand messaging is what makes consumers relate to your brand because it is inspiring and motivating them. You may end up with some adjectives to describe your brand. For example, you may want people to see your company as eco-friendly and innovative. These are your brand spirit—try to reflect this in your brand name, logo, and overall content and design. Consider your target demographic in the process of figuring out how you want to be seen. In the context of creating your brand logo, you can see Target's logo for inspiration. The story behind the red, bull's-eye design simply reflects its goal to be a 'target' in a competitive retail chain. Over the years, the logo evolution consistently revolves around the image of a bull's-eye. Target successfully evolved from being an apparel and grocery chain into a retail giant. Target's logo attracts customers through a simple yet distinctive white and red color combination.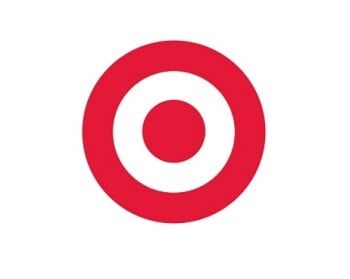 Step 2 – Make Sure You Can Back It Up
Make sure that you have a real story and inspiration behind your brand. Online branding is an essential part of online marketing. It needs to be relatable to people's emotions to convert them into a loyal customer. A real story is the foundation of your business because that's where authenticity and trust come from. Failing to be genuine may cause your reputation to get hurt.
Step 3 – Find Your Style
Style is an important part of online branding. However, it is also a very general term. To be more specific, think about your logo style. Depending on your company's name, length, size, and age, you can consider five logo styles: letter, emblem, brand mark, wordmark, and combo. If you have a long company name, letter mark logos will help consumers recall your company. You can also consider abbreviating your company name if you want to use this style. On the other hand, an emblem puts text inside a symbol. Pay attention to the geometric shapes and the messages they convey if you want to experiment with emblems. If logos without company names interest you, try to evolve into a brand mark style. However, it is advisable to use this style when your company is highly recognizable. Next is the wordmark logo. A wordmark logo is advisable for companies with a single-word name. When experimenting with this style, pay attention to the fonts you choose. You can try the combo style logo to include both the graphic components and your company's name. When making a combo style logo, focus on choosing an image that is consistent with the message your company wants to send.
Step 4 – Be Consistent
Brand consistency helps consumers remember your brand. Moreover, it helps you build your brand credibility and loyalty. Pay attention to areas where your brand must be consistent: customer experience, values, and brand identity elements. Always remember your brand identity and try to implement them in all aspects of your content. This includes your brand logo and visual elements. The same goes for the intensity of your customer engagement.
Wrap Up
Nowadays, online branding is essential to gaining recognition online. Amongst many strategies to consider, the key takeaways to start are figuring out how you want your business to be seen, planning consistent content, and creating a customer engagement strategy. Though it seems to be a lot of work, rest assured that there are a lot of inspirations to guide you along your journey. We hope this article helps you cover the basics of online branding. Good luck!