If you're currently looking for the best way to boost your revenue, you must've come across tons of marketing buzzwords. One more click to an article, there's some more jargon getting thrown around.
While technology keeps advancing, more of these terms will come. Therefore, keeping up with marketing buzzwords can help you improve your business' marketing campaign, and better understand the content you're learning from.
In this article, we'll show you the 15 marketing buzzwords you need to know in 2020 while focusing on digital and content marketing.
4 Key Marketing Trends in 2020
Before we go to the main topic, here are the four key marketing trends covering the marketing buzzwords we'll discuss in this article. Learn these first to better understand all the flashy words.
Digital marketing. Whether you run a small business or a megacorp, you can steal the industry's spotlight with this marketing technique as it covers the strategies and processes of promoting a product or service to potential customers online. To dive deeper into the subject, check what are the top digital marketing trends in 2021 here.
There are some ways you can digitally market your goods. Including search engine optimization (SEO), content marketing, email marketing, podcasting, pay per click (PPC) advertising, and social media marketing (SMM).
Content marketing. Many companies have been using this strategy to convert visitors into qualified leads (you can read about qualified leads and more in Portuguese here) through compelling, SEO-optimized content. In conducting an effective campaign, a marketer should provide relevant information for the blog visitors. While optimizing the content to boost the search result's rank.
Insight-driven marketing. This strategy uses analytics to drive business performance and optimize the results from digital marketing. PPC marketing and A/B testing can utilize analytics and insights at full use.
Influencer marketing. Involving celebrities has been a common practice since televisions, and with the rise of digital marketing, influencer marketing makes it more convenient for businesses to conduct an effective marketing campaign.
The Top Marketing Buzzwords to Help You Get Started
Here are the 15 marketing buzzwords you need to know in 2020.
1. Artificial Intelligence (AI)
Artificial intelligence involves applying machine learning to make software, applications, or smart devices capable of demonstrating tasks that naturally require human intelligence. For example, smart assistance, chatbots, and personalized recommendation tools.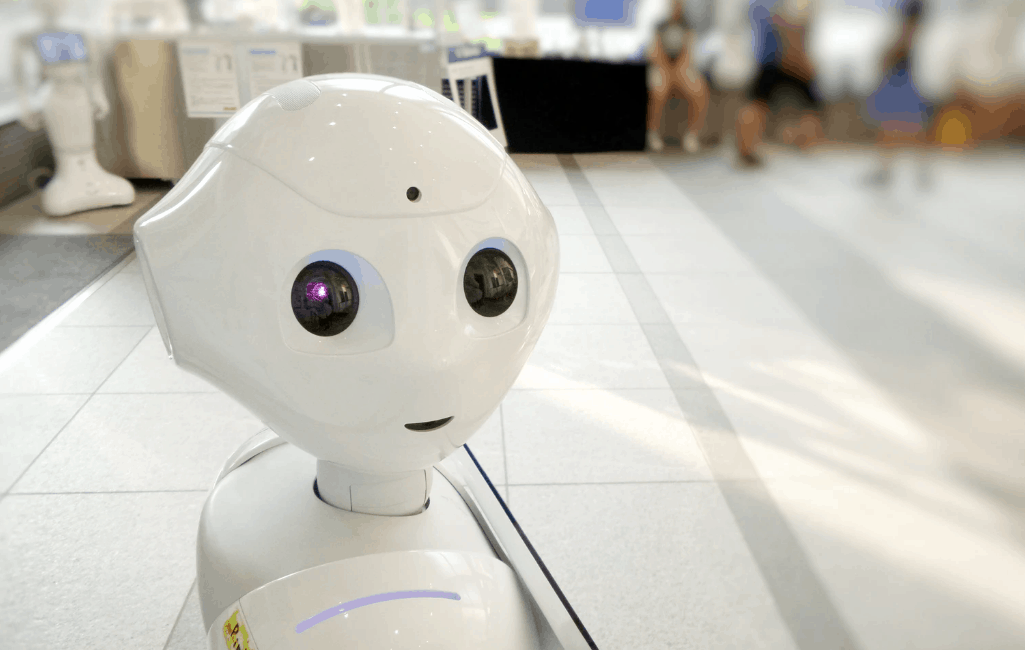 As eCommerce has been soaring over the last few years, companies have been employing AI to enhance the marketing process. This leads to quicker ROI and higher conversion rates.
Moreover, AI systems can help a business predict customer behavior, detect fraud transactions, and enhance user experience. Also, AI makes it possible for businesses to build customer relationship management (CRM) software, which leads to more profits.
2. Algorithm
An algorithm is an extensive rule set that search engines, social media, and almost every other platform use to provide relevant information.
In the case of Google, the search engine utilizes algorithms to rank billions of search results. On the one hand, Instagram uses algorithms to determine which posts should appear in a user's feed.
Outsmarting algorithms is the key to winning SEO-game and increasing revenue. Thus, marketers should learn how an algorithm works on every marketing platform the company uses. Also, marketers should keep up with any updates before the algorithm becomes irrelevant.
3. Marketing Automation
The idea behind marketing automation is to automate as many marketing processes as possible.
Marketing automation equips marketers with more comprehensive insights, resulting in better lead generation and quicker ROI. For example, it can also handle real-time analytics and reporting, automated email marketing, and automated marketing campaigns.
Marketing automation is all over the internet because more companies are beginning to utilize the strategy to cut spending. With personalized marketing automation, they can also ease their customer journey leading to a better user experience.
4. GOTV Campaign
GOTV stands for Get Out The Vote. The term covers all organizational and political marketing campaigns in getting supporters to vote for a cause or a candidate.
Get Out The Vote campaigns are usually in email marketing, direct message, and canvassing forms. However, as social media has been a part of our everyday lives, the campaign also incorporates influencer marketing to encourage people to cast their ballots.
With the US's election, for example, GOTV campaigns are made their way throughout the country, and you'll see people use this term on advertisements, blog posts, YouTube, even Instagram, and other social media.
5. Growth Hacking
Growth hacking is about employing cost-effective marketing strategies to get a small business to grow. Some of the popular methods include word-of-mouth, SEO content marketing, SEO copywriting, and giveaways.
For the last couple of years, small businesses all over the world have been looking for the perfect marketing strategy to hack their growth.
Airbnb found one. Back in the days before it became a giant agency in the tour and travel industry, the founders improved all the photograph quality to attract more customers. Unsurprisingly, that worked just right.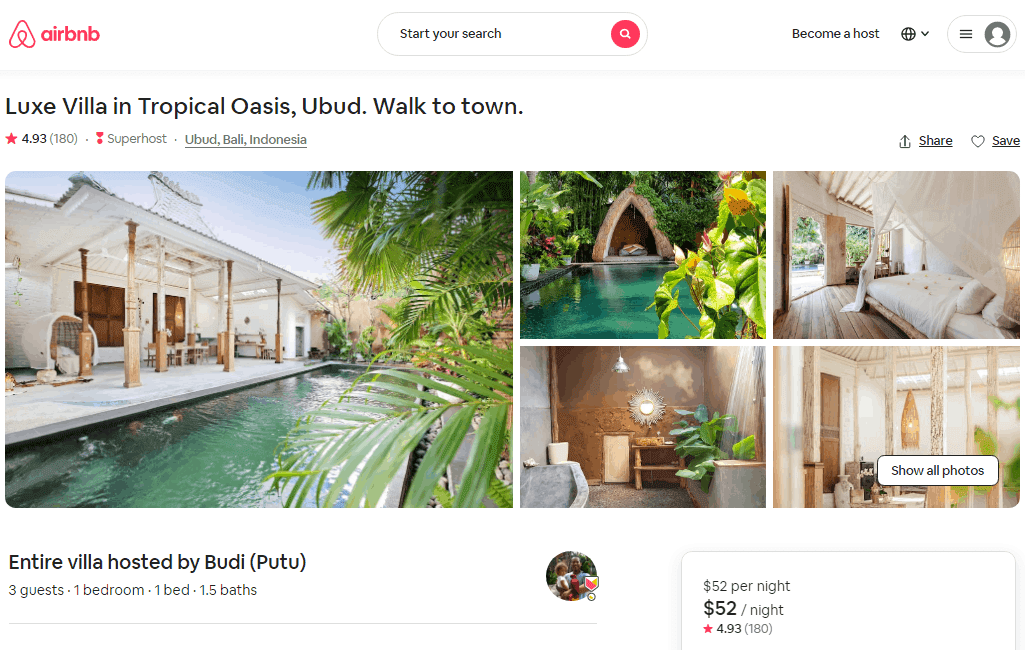 However, there's no one-size-fits-all growth hacking strategy. More strategies have yet to be discovered, and growth hackers are working day and night to get their companies to grow quickly, but sustainably.
6. A/B Testing
A/B testing is showcasing, for example, two web design variations to visitors at random, and the aim of this particular test is to see which version performs better based on the given indicators, which can be conversion rate, bounce rate, and everything related to user behavior.
An intuitive design can generate more leads and provide visitors with a better customer journey.
With A/B testing, even small businesses can get an effective web design for conversion optimization. For example, they can find the best way to use a call-to-action on the landing page, combine colors and fonts, or highlight marketing content.
7. Buyer Persona
Technological advancement makes it easier for users to build their own businesses. To ensure their products arrive in the right hands, creating a buyer persona is what these people seek to accomplish first.
A buyer persona, or a marketing persona, is a semi-fictional representation of a company's target audience. As a customer persona influences all things marketing, creating one should be research-based.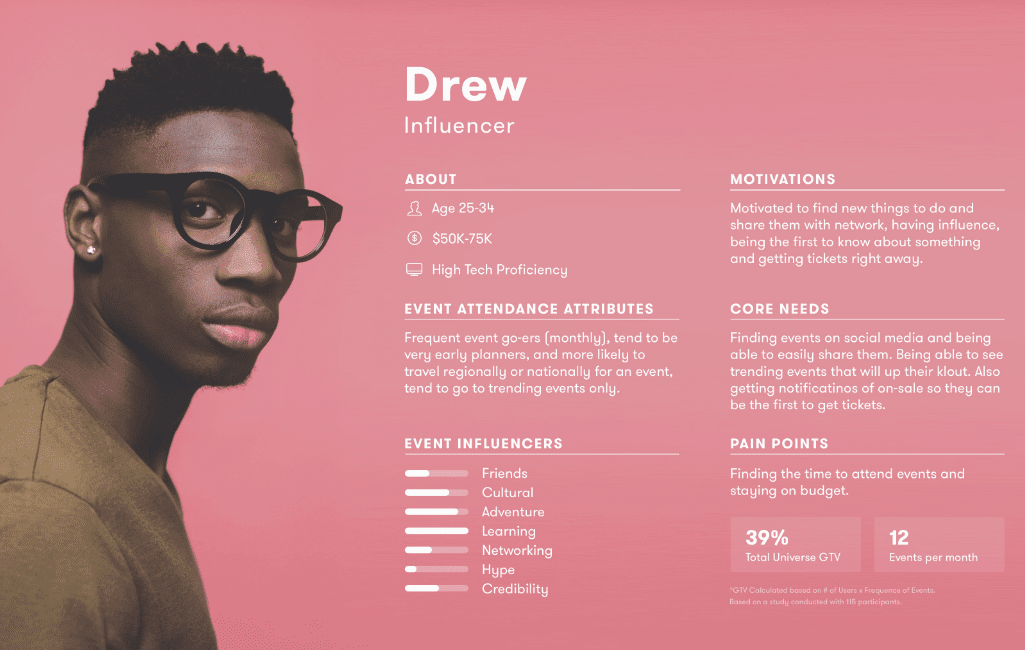 When creating an audience persona, a marketer needs to include detailed information about the profile, and this usually encompasses the persona's names, ages, demographics, roles, goals, needs, and pain points.
A buyer persona eases how the marketing team finds an effective advertising campaign, or the product development team builds product roadmaps, and it also contributes to building a brand identity.
8. Retargeting
If you see a product ad on a website after seeing it on the company's website, you're being retargeted, and when well-executed, retargeting can help a business improve lead generation.
These are several ways you can conduct retargeting:
displaying the goods, your visitors are interested in,
offering discounts and promotions, and
using urgency.
Retargeting can be a good reminder for many people who aren't ready to make a purchase when they're seeing a product on a website. After all, your potential customers need to interact with your brand several times to ensure its reliability.
9. TOFU (Top of the Funnel)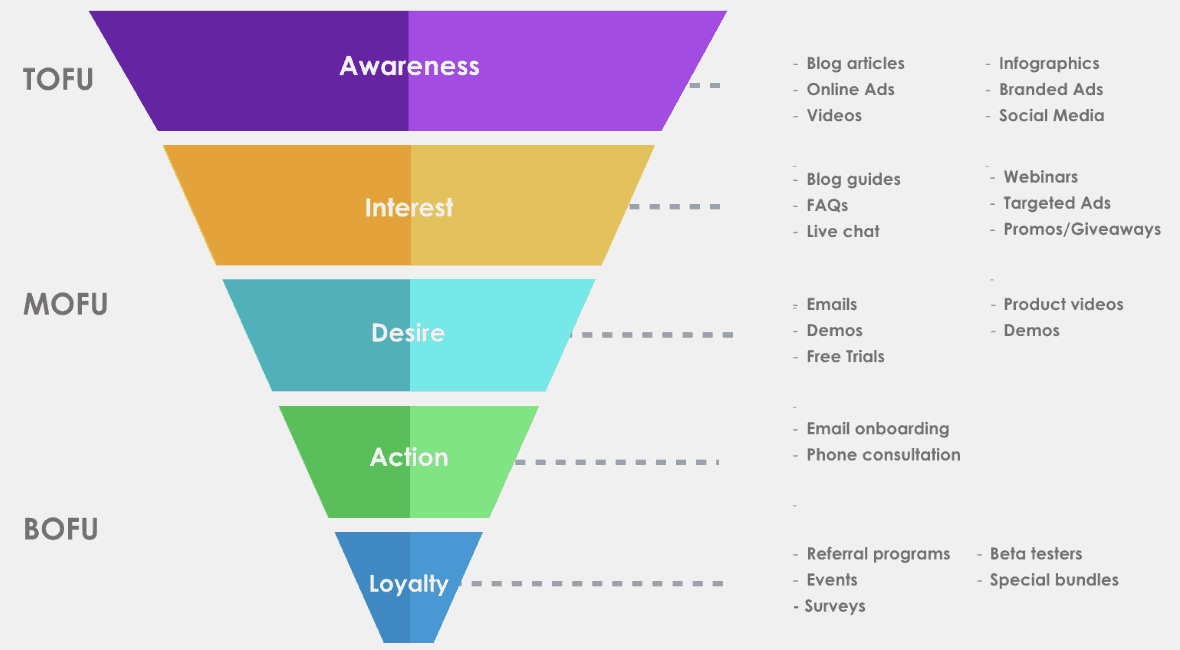 The next marketing buzzwords are the marketing funnel's three-tier. We'll start with TOFU, which stands for Top of the Funnel.
TOFU is where a company attracts the largest number of potential customers. Moreover, to enforce this awareness stage, a marketer can introduce the brand through the help of ads, social media, blog posts, and videos with SEO.
As TOFU is the starting line on the marketing funnel, all contents should educate users on a specific pain point they need to address. One thing to note, you should never include any sales tie-in in this stage.
10. MOFU (Middle of the Funnel)
When the TOFU marketing contents have successfully converted leads, you can proceed to the middle of the funnel marketing strategy.
MOFU is where a business can position itself to be the best in the industry. This stage is the most critical in the funnel. As marketers need to work hard convincing the leads that the company offers the best solution to their problems.
Practical MOFU content, including podcasts, webinars, drip campaign email marketing, ebooks, and case studies, can build your brand's credibility.
11. BOFU (Bottom of the Funnel)
BOFU is the most awaited stage for any business. In this phase, companies have got the high-qualified, ready-to-buy leads interested. Now, it's time to show them how innovative your products are.
Companies usually hold BOFU marketing in-person to build a relationship with the lead. As a marketer, you can show the demo, offer a free trial, offer product comparisons, and mention testimonials.
However, suppose a one-on-one session isn't possible. In this case, you can provide your leads with more comprehensive case studies and white papers.
12. Omnichannel Marketing
Omnichannel marketing supports a seamless cross-platform purchase, and this digital marketing strategy works really well if you own both an online shop and a brick-and-mortar store for your business. It can make moving from online shopping to picking up offline more convenient.
One example of great omnichannel marketing comes from Starbucks. The corporation owns an application where a user can order drinks ahead, send coffee as a gift for friends, and overview the menu's latest additions.
Moreover, this strategy can improve your customer journeys, increase customer acquisition and retention, and boost sales and revenue.
13. PPC (Pay-per-Click)
PPC is one of the online advertising models where advertisers pay a specific bid for every click a user makes on their ads.
The Perfume Shop conducted one of the best PPC campaign practices we have today. In this case, the strategy it used was pushing its ads on celebrity's YouTube videos for six months.
At the end of the campaign, The Perfume Shop successfully received over nine million views, resulting in a 236% increase in ROI.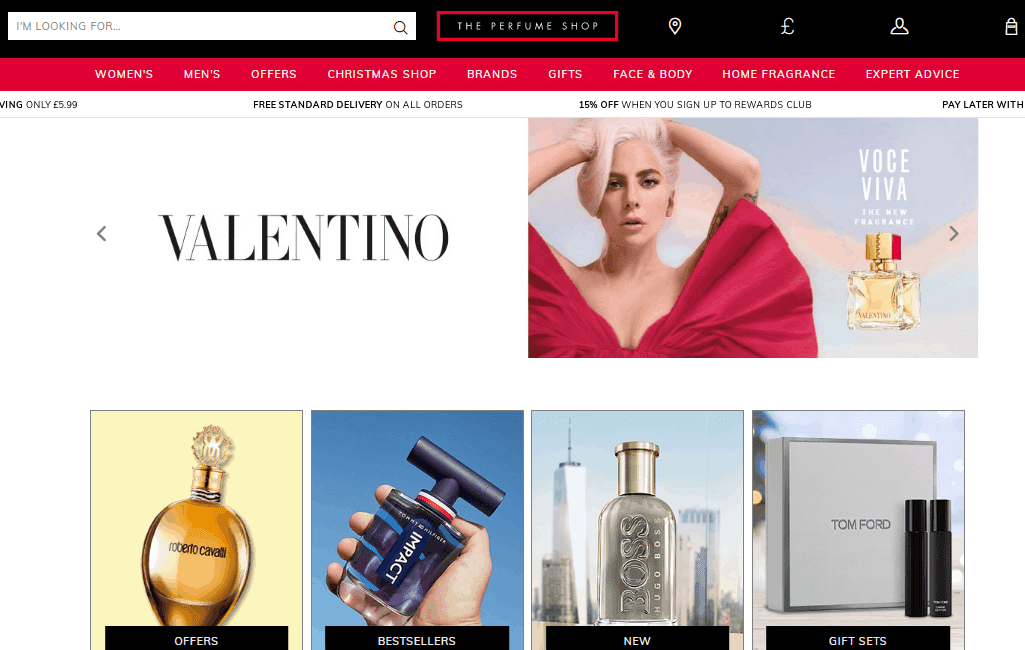 PPC marketing is still popular because it can increase brand awareness and quicken the business' ROI. PPC has also integrated AI into its system making it possible for automation and improving audience targeting.
14. CRO (Conversion Rate Optimization)
Conversion rate optimization is the practice of enhancing your web design or formating to boost the percentage of visitors taking leads on your website. In other words, should your conversion rate score low, there may be something wrong with the web design.
Suppose your pricing page is where your potential customers often bounce. In this case, the page needs a little tweak.
As conversions can happen everywhere on your website, you can also implement CRO techniques on your homepage, landing pages, and blog. Or, you can ask your visitors to register their email address to enable email marketing.
15. Path Length
Path length reports on Google Analytics show you your customer's journey in making a purchase or other conversion goal. In this case, the pieces consist of the number of page views, clicks, and time lag.
By understanding your business' path length, you can adjust your marketing campaign. For example, you can reschedule when you'll publish a blog post, launch a new product or service, conduct retargeting, and display ads.
Conclusion
You've learned the 15 trending digital marketing buzzwords in 2020. Make sure you understand these terms to have your digital marketing strategy run effectively. If you have any questions in mind, don't hesitate to reach us in the comments.