If you're thinking about how to start a copywriting business, look no further. This article will guide you to begin your journey effectively immediately.
Copywriting is the art and science of creating copy, which is the text that drives your audience to do specific actions like buying or subscribing.
It's a powerful selling force. It's proven that captivating copy attracts 7.8 times more site visitors, thus bringing a higher engagement rate.
Every business needs copywriting, that's why this job continues to thrive even in this age of changing work landscape. And the good news is it can be done from the comfort of your home, even when there's no pandemic at all. If you're thinking of changing your career direction into a more sustainable, distance-safe one, copywriting may suit you.
Here I will share with you a 10-step action plan on how to start a copywriting business. Whether you already have some experience in marketing or you're a total beginner, this guide will cover both sides.
What Do Copywriters Do?
Copywriters' main job is to create clear and compelling copy to sell or promote products, services, brands, businesses, or organizations. They persuade people to do specific actions such as purchasing a product or starting a free trial. Their work can take various forms, such as:
Advertising copy
Product descriptions
Brochures
Website's landing pages
Email blasts
Company slogans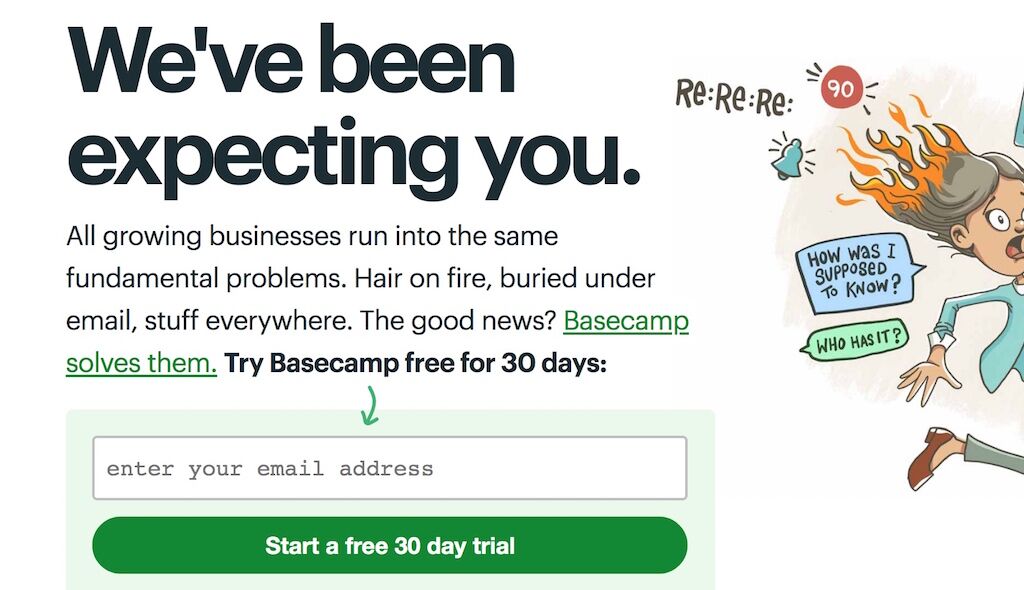 They interpret creative directions from their clients and develop them into concepts and communication strategies. That involves ensuring consistent brand communication and brand messaging across all communication channels such as print, TV, and direct mail.
Copywriting brings a lot of benefits to a business, such as:
Drives profitability. Copywriting is designed to convince your audience that your offer will solve their needs, therefore it can generate leads and convert them into sales.
Effective marketing. It can reach a lot of people at once through various mediums like digital ads and billboards. Your sales team can only reach one customer at a time.
Brings a professional impression. With accurate data and zero grammatical errors, copywriting will impact your audience's decision whether they want to know more about your brand or not.
10 Steps to Start a Copywriting Business
Working full time as an in-house copywriter in a company might sound nicer since it has a steady income, but going independent is a smart move especially during this socially-distanced time. You'll only need a computer, an internet connection, and a reasonable amount of time to begin with.
Let's start now.
1. Conduct Market Research
Copywriters don't just immediately jump to writing copies once they get new projects or clients. The fact is copywriters spend much of their time doing research.
In terms of a single project, market research is where you collect data about the product or business that you're writing for, then analyze it to get a clear grasp of what they need. The results of your research will be your main consideration in creating a copy.
But as a freelance copywriter, you also have to understand the broader landscape of marketing, which includes industry trends, market shifts, and changing consumer preferences. It's important to help you set the direction of your freelance copywriting business.
As an emerging copywriter, secondary-source research can be a good start to gather data regarding such issues. Here are some of the most useful secondary sources:
Credible websites and online marketplaces
Research reports
Government reports
Trade journals
Competitors' materials
Google Trends can also be a good source to get information about trends based on search term popularity on Google's search engine. Below is an example of the worldwide trends of topics and queries about copywriting for the past 12 months. You can use this data to determine what kind of services you want to offer.

Market research is also helpful for determining your target audience. You can't just market your service to anyone, because the market consists of people from various demographics (e.g. age, occupation, income) and psychographics (e.g. desires, priorities, values). Perform a SWOT analysis (Strengths, Weaknesses, Opportunities, Threats) based on those aspects to determine who you want to focus your marketing efforts on.
2. Identify Your Niche
At the start of your journey to become a freelance copywriter, it can be tempting to be an always available, generalist copywriter. It's understandable because you may want to explore various types of copywriting projects and clients, gain more experiences, and be the first one that your clients think of, no matter what they need.
But picking up a niche can help you focus on subjects that you care about the most. Focusing to help clients in a particular industry can assist you to grow as a better freelance copywriter since it will lead you to be an expert in your field over time.
You can pick your niche based on what you studied at school, previous work experience, personal interests, or by observing which specific field has a prospective demand. Your background knowledge can help you communicate more effectively.
Let's say you know a lot about the wellness industry. By having more-than-average knowledge of wellness, you'll be able to identify what kind of essential oils that a new mom would like to buy.
Just remember that no matter what niche you pick, you should consider the size of the demand. It won't be worth pursuing if the demand is too small because it won't be sustainable.
3. Choose Your Copywriting Specialties
If you prefer not to pick your niche from the start but still want to narrow down your service, you can choose your copywriting specialties.
Here's a list of some copywriting specialties out there:
Advertising copy
Email marketing copy
White papers
Social media campaign copy (such as Facebook ads)
Technical copy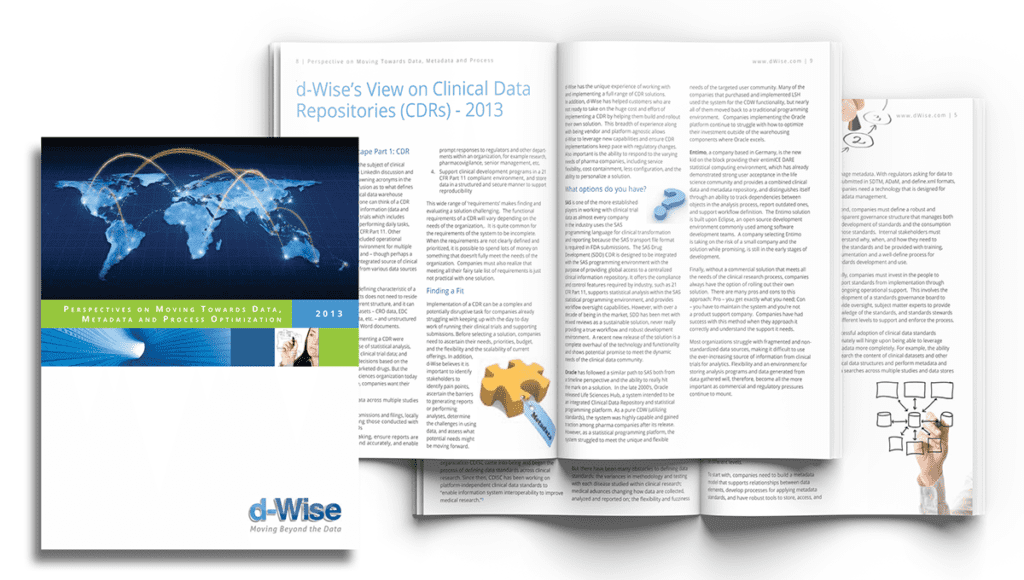 A different platform means a different audience. White papers will be accessed by B2B clients, so it has to be comprehensive and often requires interviews with people of authority. On the other hand, social media copy can be accessed by a wider audience, so it has to be brief and catchy so that people won't just scroll past it.
The copywriter should understand well the nature of their platform to maximize its full potential. There's where your specialties can help you stand out from other copywriters, because your clients may prefer to choose a copywriter who is already familiar with the tools of the trade.
4. Write a Business Plan
A business plan is an action plan that consists of your business strategy, goals, and targets. It will help you to be disciplined, focus to achieve your objectives, and see a clear view of your copywriting business progress. Invest some time to create it and it will benefit you in the long term.
You can start creating it by answering some simple questions: How will you get the next client? How much money do you want to make? How many projects that I should acquire in a month to do so?
But having a plan doesn't mean that you must adhere to it at all costs. Having a business means you should be flexible and adaptable to anything that comes your way. Your small business plan will act as your anchor.
That's why it's better to break your business plan into quarters, instead of the whole year.
For a small business that just started, having a quarterly business plan will enable you to be more adaptive to your objective. Try to set one goal per quarter, so you can be extra focused to reach that single goal. If you finish the goal early, you can always add another one later.
To give you some inspiration, here are some objectives you can work towards in the first quarter:
Optimizing your portfolio website's SEO
Earn a specific amount of income this quarter
Spend one hour per day to pitch and/or connect to other writers
Even if your business plan is a quarterly one, it will help a lot if you have daily or weekly to-do lists. It can help you avoid procrastination. Remember that success is not an overnight business, it's a sum of small steps.
5. Build Your Portfolio
A portfolio is the collection of your best work. It should demonstrate your ingenuity, brevity, creativity, and personality. It's your tool to convince your clients that you're the right person to handle their projects. Jose Benitez's website below is a good example of a portfolio that manages to highlight professional accomplishments while being witty at the same time.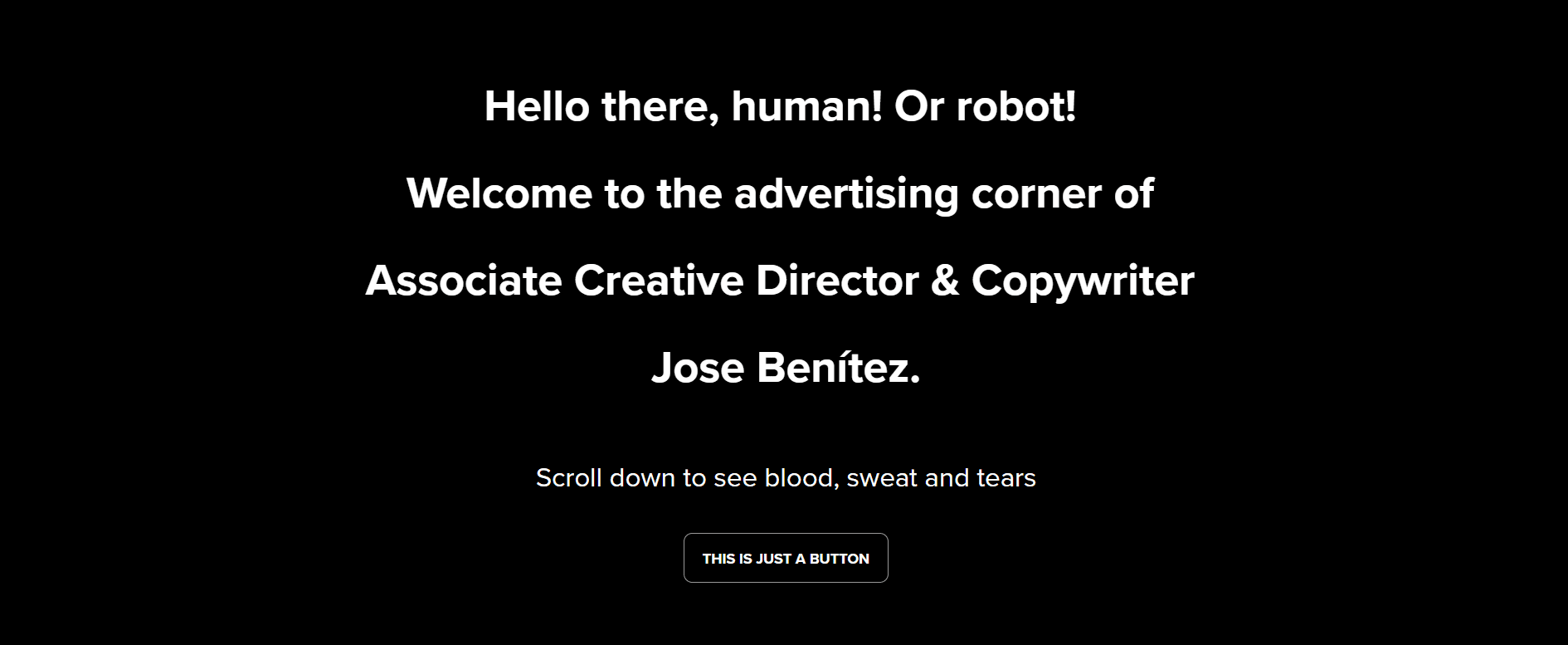 Having a portfolio website will be more favorable since it will enable you to reach a broader market. You can easily build it yourself using WordPress or a user-friendly website builder.
Your portfolio website should contain your résumé as well as samples of your finest work. Don't forget to provide a list of your services and also your contact information. That way, your prospects can get in touch with you directly anytime.
If you've worked full time as an in-house content writer or copywriter in a few companies before you left to start your own venture, you can showcase your previous writing samples. It will help demonstrate the range of industries and media you've written for.
If you don't have any previous copywriting experience, you can create a portfolio of spec ads to show your copywriting chops. Spec ad (speculative advertisement) is an ad created for the purpose to show off one's competence or to win an account. It's not a published work, and it's not for an actual paid project.
6. Determine Your Rates
There's no standard pricing for copywriting. How much you should charge for services depends on several aspects, such as your level of experience, work duration, and the type of copywriting.
Not to mention that the nature of copywriting itself is custom. The quantity and complexity of the project are not generic aspects that can be prescribed with metrics. Writing a two-sentence ad can be more challenging than writing full-length articles because every word in that ad must be considered carefully. Therefore, you have to know what the project is all about before you can offer a certain price.
There are various kinds of rates that freelance copywriters use, such as per hour, per word, and per-project rate. You must understand that what you offer is a value, not the volume of work. McDonald's "I'm lovin' it" is short, but that doesn't mean its creation is cheaper than any longer advertisements.
That said, it's wiser to quote your service per-project. It's also a compact choice for your client since they can get the clear costs of the project upfront.
How to determine your rate then?
First, check the copywriting rate in your city. If you aim to find projects in the global market, check it in the marketplace platform like Copify or salary estimation websites such as Glassdoor and Payscale. Find freelance copywriters with similar skill levels and services to you, then see how much they charge. Use that as your base to determine your rate.
Second, consider your overhead fees such as your software, rent, and utilities. Your rate should enable you to live a sustainable life.
Make sure that your rate is not too low nor too high. A low rate doesn't mean you can get more clients thus get rich faster. Establish a reasonable price that's also affordable for your target customers.
7. Establish Workflow and Create Contracts
Since you are your own boss, you'll need to set a workflow to help you view your progress in every project you have and reach your targets on time.
Figure out how you will work from the moment you're contacted by your clients until you received your payment from them. Here's an outline of my workflow when I take a freelance project, to give you insights to make your contract.
A prospect contacts me via email that I display on my portfolio website. They tell me what they need and ask for my rate.
I review their needs and offer them a per-project quote. I inform them of the overview of what I can do with their request.
A negotiation may occur regarding some aspects such as the price, the amount of copywriting products that the client expects, and the number of revisions.
If a deal is sealed with the client, I send them an invoice.
Work collaboratively with them. I start by sending them a set of questions to acquire necessary background information, especially about their brand and their commodities. Then I do my research as well as writing the piece.
I completed the first draft of the project. Send it to the client.
They give their feedback and I revise the draft. The number of revisions depends on the prior agreement.
They receive the final revision and are satisfied with the result. For a large project, this will be the time for me to send the final invoice.
I shall receive the final payment from this client.
Now, there's one document you should have before you roll your workflow: a contract.
A contract will outline the services you'll provide, the project timeline (the start and end date or the deadline), and the payment terms. To make it legally-binding, both you and your client should agree on the written terms and sign the document. Creating a template contract will come in handy every time clients knock on your door.
This document is useful for both parties because it protects both parties from any breach of contract that may have been done by one another. It also clearly establishes the scope of work that you should do, so it can prevent your client from asking more than the agreement.
8. Establish an Accounting System
I know copywriting is a creative business, but working independently means you have to tackle the administrative work yourself. That includes handling your payments.
You need to make sure that every project payment is well received and every spending is carefully considered. You don't need to take an accounting course first to get a hang of it, you just have to make sure that you'll make time to do the tasks.
First, you have to handle invoice management. That would include filing and organizing it on time.
Next, create a simple bookkeeping sheet using an Excel spreadsheet to easily track your income and expenses. You can also use accounting software such as Quickbooks or Wave for a more streamlined accounting system since these tools can also handle invoice organization.

Then, make sure you provide several payment options so that your clients pay you conveniently. Offer common methods like credit card payment, Paypal, and/or Electronic Funds Transfer.
9. Market Yourself
Put yourself out there and let everyone know that you're a credible and available freelance copywriter.
Start spreading the word from your very own social media. Let people know about your career change, put 'copywriter' in your bio, and promote your portfolio website. It's also a great platform to search for job opportunities. Check by hashtags on Instagram and Twitter or search it on LinkedIn.
Then, move to your closest circle: your family, friends, and extended relatives. They may not directly help you, but there's a chance they know someone else who needs your service soon. Their trust and good relationship with you can be amazing word-of-mouth marketing which may lead to your first prospects.
Next, network with other copywriters both offline and online. Join local networking events such as marketing events or writer festivals, but don't limit yourself to the advertising industry. If there's a startup event going on, you can also join to get to know copywriting opportunities in the tech industry and some key people there.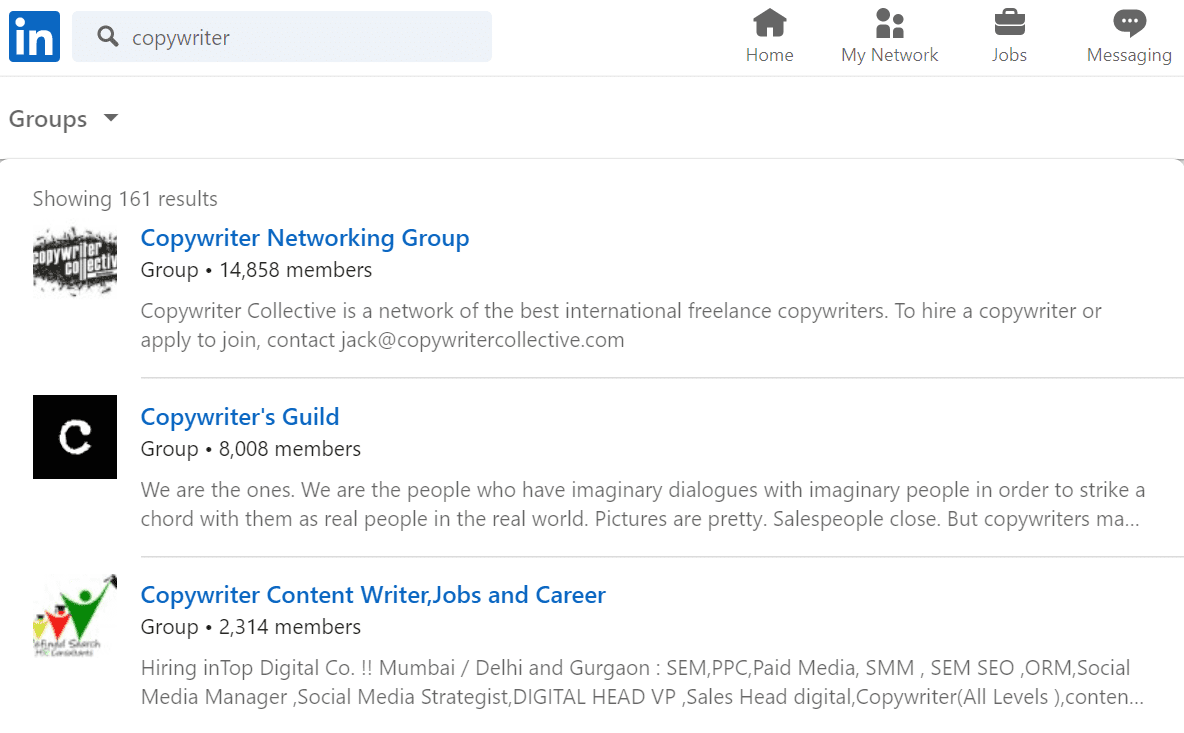 Online, you can build your professional profile on LinkedIn or join copywriter community groups on Facebook. Few personal introductions may lead to job offers or collaboration. If one of your colleagues has extra work and can't handle it themselves, they may pass it to you, or recommend you to other clients as well.
10. Sharpen Your Skills
This step is placed as the last step because it should be a lifelong process. You need to constantly improve your competency, update with the trends, and learn new skills as copywriting is a very dynamic industry.
Read books and web articles, listen to podcasts, join seminars, and learn directly from more experienced copywriters. Enroll in classes at your local college or sign up for an online copywriting course on Udemy and Coursera that you can access anytime and anywhere.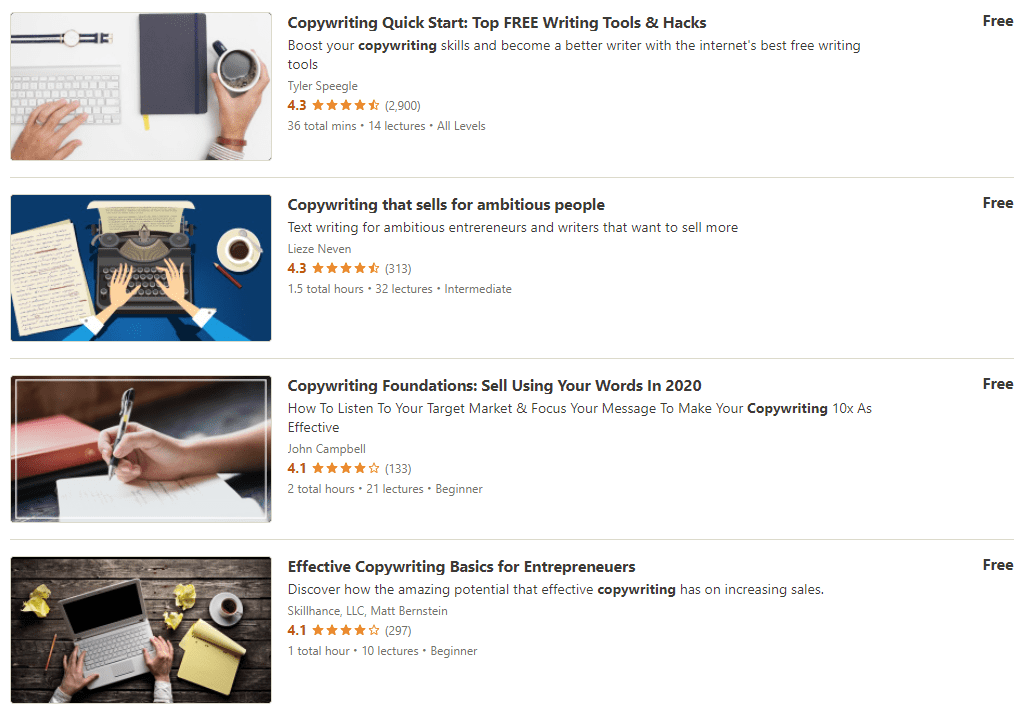 And since it's lifelong learning, it means you don't have to be a master in copywriting before you start pitching to potential clients. You need to know the basic copywriting knowledge, but copywriting is a skill you learn by doing. So, acquire the basics then keep improving yourself along the way.
What Makes Effective Copywriting?
Copywriters got hired not just to write beautiful sentences. Clients hire you to get leads, conversions, and sales. They're paying to gain more traffic and see results.
The persuasive copy doesn't have to be over-the-top by using a lot of extravagant words or capitalization all over the place. Do these actions to create effective copywriting:
Know your audience. Focus on your target audience and write copy that speaks directly to them. Write in the second person so your audience can relate the points in your copy with their own lives, thus motivates them to act on your communication.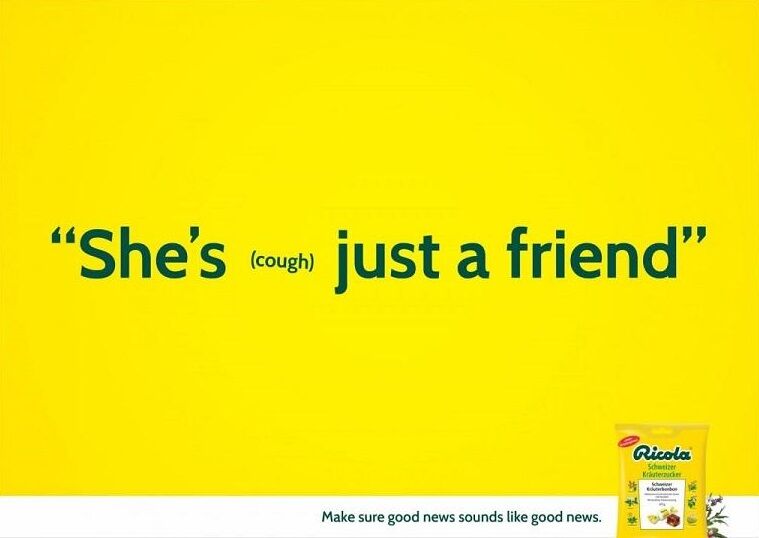 Be unexpected. When you're promoting a soft drink, it doesn't always have to be about the thirst, it can be about the shared happiness with loved ones. Take a different approach to sell a product, and catch the audience's attention among the sea of marketing efforts. You could portray this effort into an attention-grabbing headline.
Highlight the benefits. Express how your product is the best available solution for your audience's needs. You can also show that your product is better than the competitors' by showing the values that your product has but your competitors don't.
Clear and concise. Extra details may steer your audience's focus away from the key aspects of your advertisement. Keep it brief and simple by highlighting the most important information such as the call-to-action. Customers like to skim-read, they don't have much time to read your ad carefully.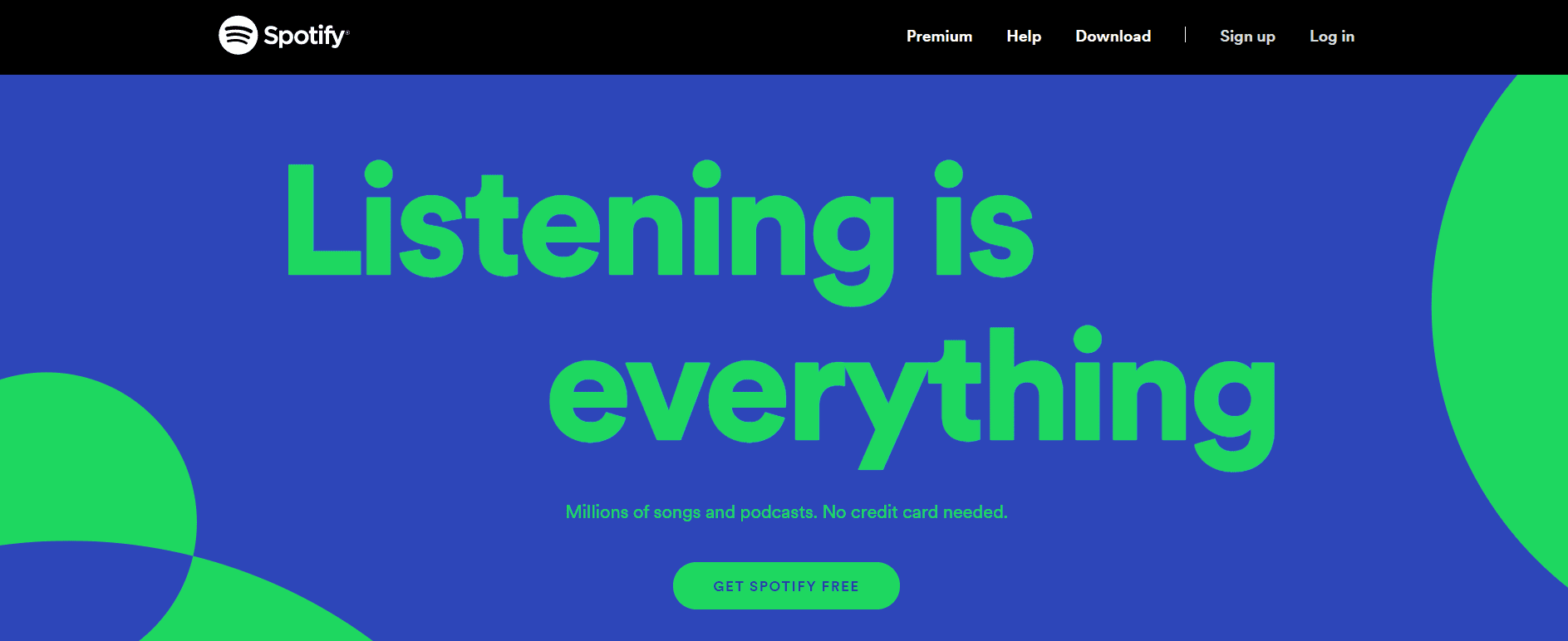 Proofread. Copy with grammatical or spelling errors is a quick ticket to lose your credibility in the eyes of your audience. They will think that if you're careless with the quality of your grammar and spelling, you may also careless with the quality of your product and service.
Is Copywriting a Good Business?
It's safe to say that copywriting is a high-demand job because all industries need it. And as a freelance copywriter, you will most likely be working with companies or advertising agencies.
What you'll earn by running a freelance copywriting business may vary based on various aspects (see the Determine Your Rates section above), but according to Payscale's latest data, the average of copywriters can earn $40k per year.
For the estimation of rates based on the type of copywriting, product descriptions can cost $10-$59 depending on the length and complexity of the product. Meanwhile, white papers cost $127-$996.
Copywriting is a fast-paced industry, so you may want to catch up with the current trend to stay ahead of the competition. Here are the top five trends to watch in 2020 and beyond:
Podcast copywriting.
Video copywriting, such as for webinars.
Long-form blog posts.
Copy with storytelling.
Natural search terms for voice search usage.
However, being a copywriter has its own challenge. The most obvious one may be that people think everyone is a copywriter. People may assume that your job can be done by anyone since everyone can write.
Plus, your client may do a complete rewrite to your carefully-considered copy simply because they like their version better. Feedback, criticism, and differences of opinions will be your daily menu, and that's totally okay.
Freelancers are also notorious for their unstable nature. If you don't get paying clients, you'll have no income for that time being. Therefore, good time management is a must-have skill for you.
How Do I Get My First Copywriting Job?
Whether it's your first time venturing into the copywriting industry or you're a seasoned player, getting a deal with your first few clients might be a bit of a challenge. Don't worry, there's a lot of ways to achieve that goal.
Start with your family and friends. Do any of them have a small business, clubs, or communities? Offer them your services and they might be your potential first clients.
If there are nearby charities that you care about, you can offer them your services for free. Help them by creating persuasive copy for their fundraising or give them a new tagline, while practicing to make a compelling piece of copywriting.
Then look for small gigs on freelance marketplace platforms such as Upwork or Fiverr. There's a lot of copywriting projects available on those platforms, but they're typically low-paying jobs. It's also very competitive, where many freelance copywriters are willing to bid low to seal the deal.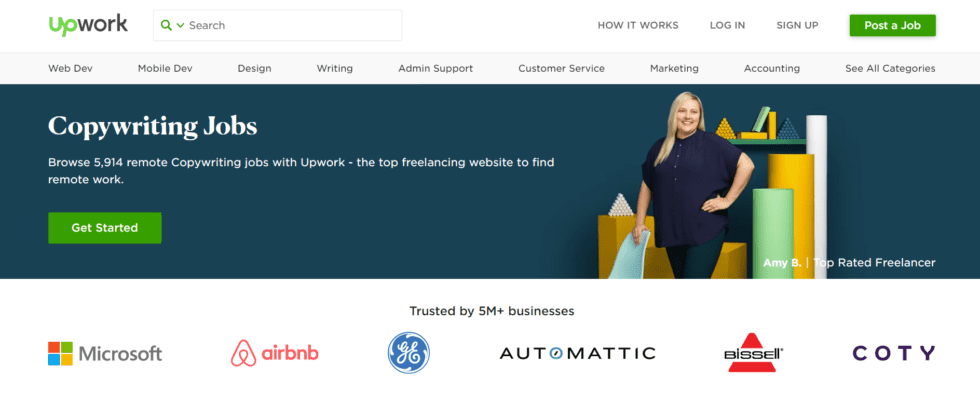 If you're faced with this kind of situation, don't be easily discouraged. However, freelance platforms can help you build your experience as well as develop your skill and portfolio. Over time, you can slowly increase your rates as you get better at creating effective copies.
Although those platforms are a good starting point, don't get too attached to them. Try to also pitch directly to business owners and companies besides taking projects on marketplace platforms. Reach them by email, offer them your services, and provide them with a link to your portfolio website to let them see what you're capable of.
And remember to always ask for your client's referral and testimonials every time you complete a project. Positive reviews, ratings, and word-of-mouth will build your professional reputation, and it will be social proof of your credibility as a freelance copywriter.
Don't hesitate about asking your clients to refer your services to their colleagues and acquaintances. If they're happy with your work, they'll be happy to do so.
Referrals can also be a chance for you to get a repeat order. Offer your clients an attractive discount on their next invoice by referring your services to other people. This way, not only you'll get a new client, but you'll also get a chance to convert your previous client to become a regular customer.
Can I Become a Copywriter With No Experience?
Yes, you can land a job as a copywriter without having any prior experience.
A degree in English or communications, certifications, internship experience, and working experience in marketing can help you to have a solid knowledge foundation and sufficient work samples to show to potential clients. But starting with zero experience is also viable. Creating spec ads would be your main solution.
If you don't have any experience, starting your journey on freelance marketplace platforms might be better for you since the clients in these platforms don't necessarily require you to show your portfolio.
You can just create spec ads that are similar to their current needs, but be careful not to write for the exact needs so that you wouldn't end up giving them a free sample. Make sure that it shows your ability, but it can't be used for that particular project.
You can also create a spec ad using a well-known brand. Mike Gallagher's spec ad below can be an example of a spec ad that mainly focuses on the writing.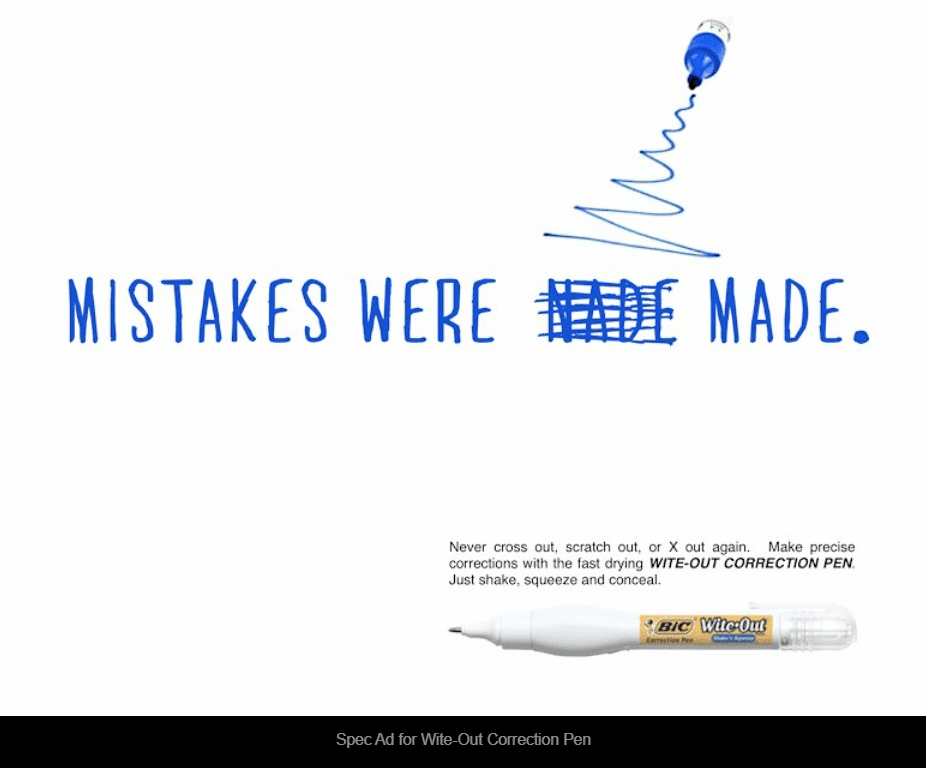 Next, learn a lot about the basics of copywriting, including the strategies, customers' psychology, digital marketing, and conversion copy principles. Prepare yourself to put in lots of effort in the beginning, and don't expect to get rich immediately.
Conclusion
Copywriting is a high-demand job that can be done without a specific degree or working experience, but it doesn't mean it comes with no risk. Being a freelance professional requires discipline and self-motivation to get the work done, but if you love to constantly learn new things and great with words this could be a perfect job for you.
It may take you a while to find clients, make money, get paid, and start to make a good living, but if you keep improving your skill and putting yourself out there, it's just a matter of time before you gain an admirable reputation and have a sustainable career.
I hope this guide can help you succeed in your new journey as a business owner. Challenge yourself and good luck.