A graphic design portfolio refers to a well-curated and professional visual representation of your best work. Creating a portfolio used to be complicated because designers had to print it out and carry it around to find clients.
However, the process is easier now. Designers can make an online portfolio using templates for a more affordable and less time-consuming solution. With the right optimization strategy, graphic designers can build their online presence and reach a wider audience.
Read on to see a step-by-step guide on making a digital portfolio. We also provide graphic design portfolio tips and examples to help beginners make their portfolios confidently even with limited experience.
1. Curate Your Best Work
Prioritize quality over quantity for your graphic design portfolio. A general rule of thumb is to include four to six best projects, as this number helps communicate your work without overwhelming potential clients.
Still, the quantity will depend on the variety of your specialties. Some graphic designers focus on one area, such as logo, packaging, or editorial design. Meanwhile, others include various projects in their portfolios.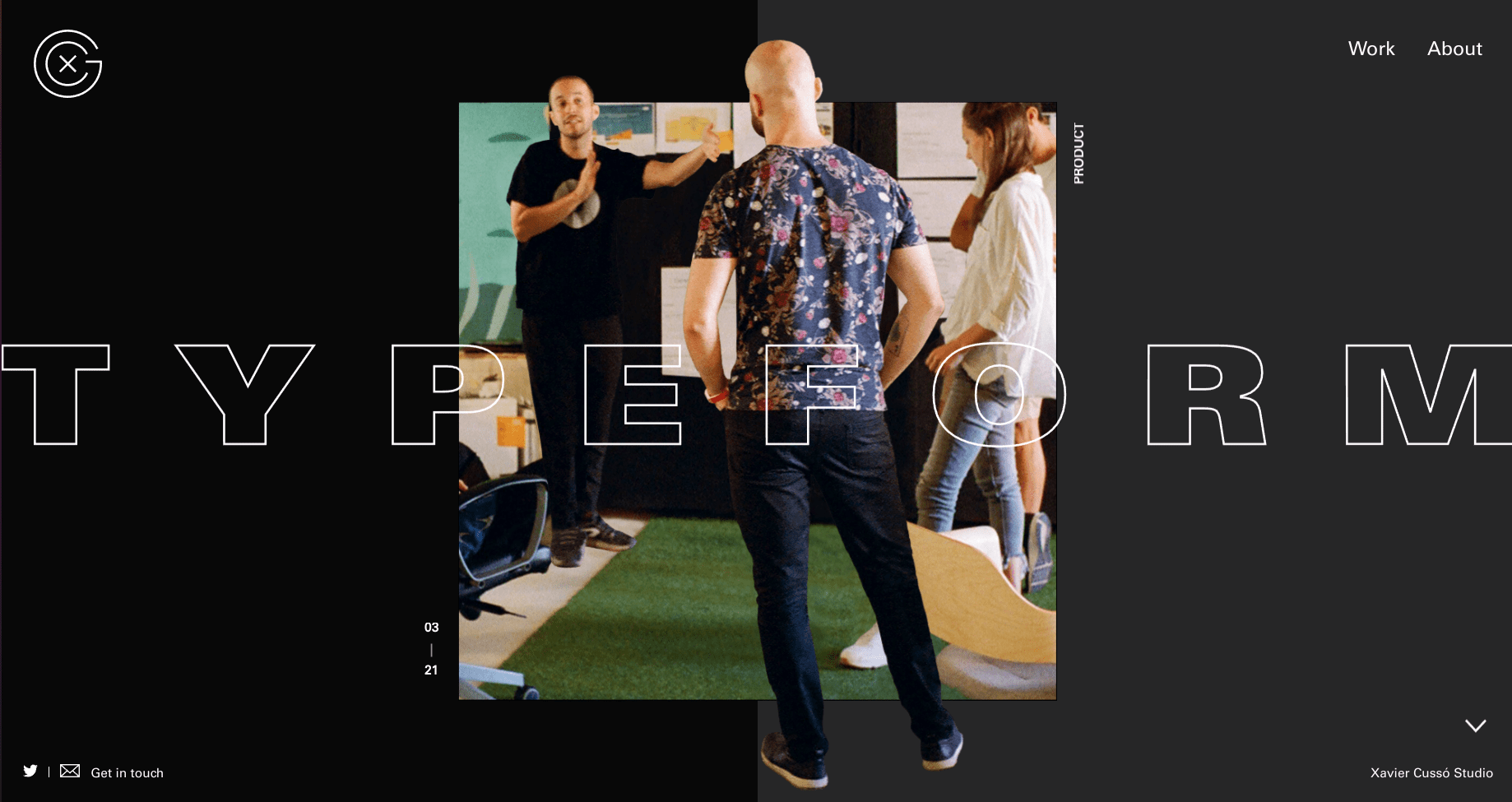 Sometimes, the problem with new-level designers is that they may not have enough projects to show.
Here are some tips on how you can work around that:
Design content for your personal brand.
Create a mock website or a redesign package for a brand you like.
Join design challenges.
Help local businesses with packaging or marketing materials.
2. Choose the Right Platform
Online portfolio platforms, like Behance and 99designs, can be an option to create a design portfolio. They're free and easy to use for beginners. These platforms also have a massive community to ask for feedback and connect with prospective clients.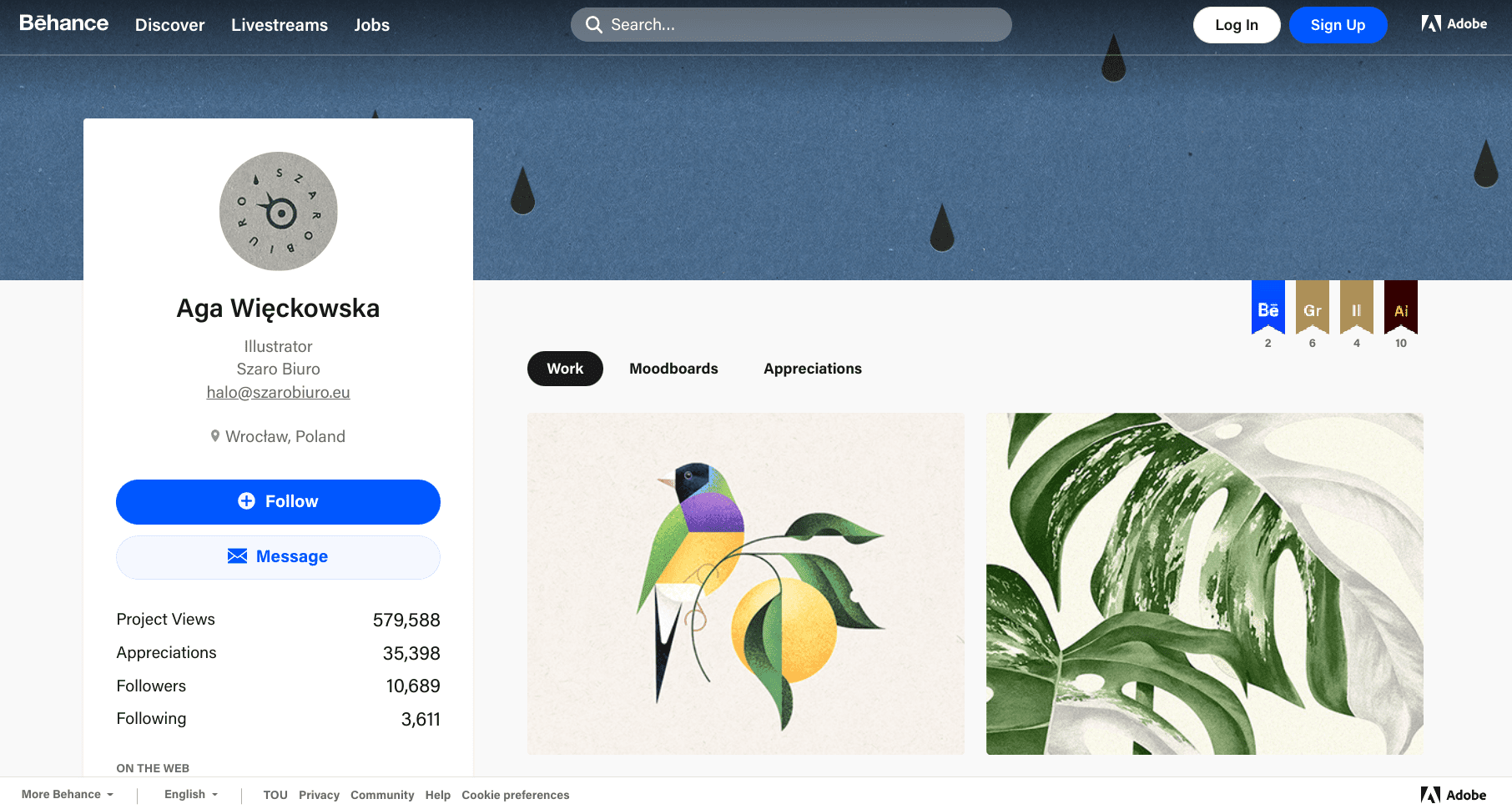 However, this option generally has limited features and formats when it comes to showing your work. What's more, some platforms require you to subscribe to their premium memberships to unlock more functionality.
Therefore, create your own website if you want more flexibility and don't mind a steeper learning curve.
By building a website, it's possible to organize your portfolio to suit your needs or style and include a variety of different pages. Consider using a website builder like Zyro or Squarespace or a self-hosted platform like WordPress to build a portfolio website.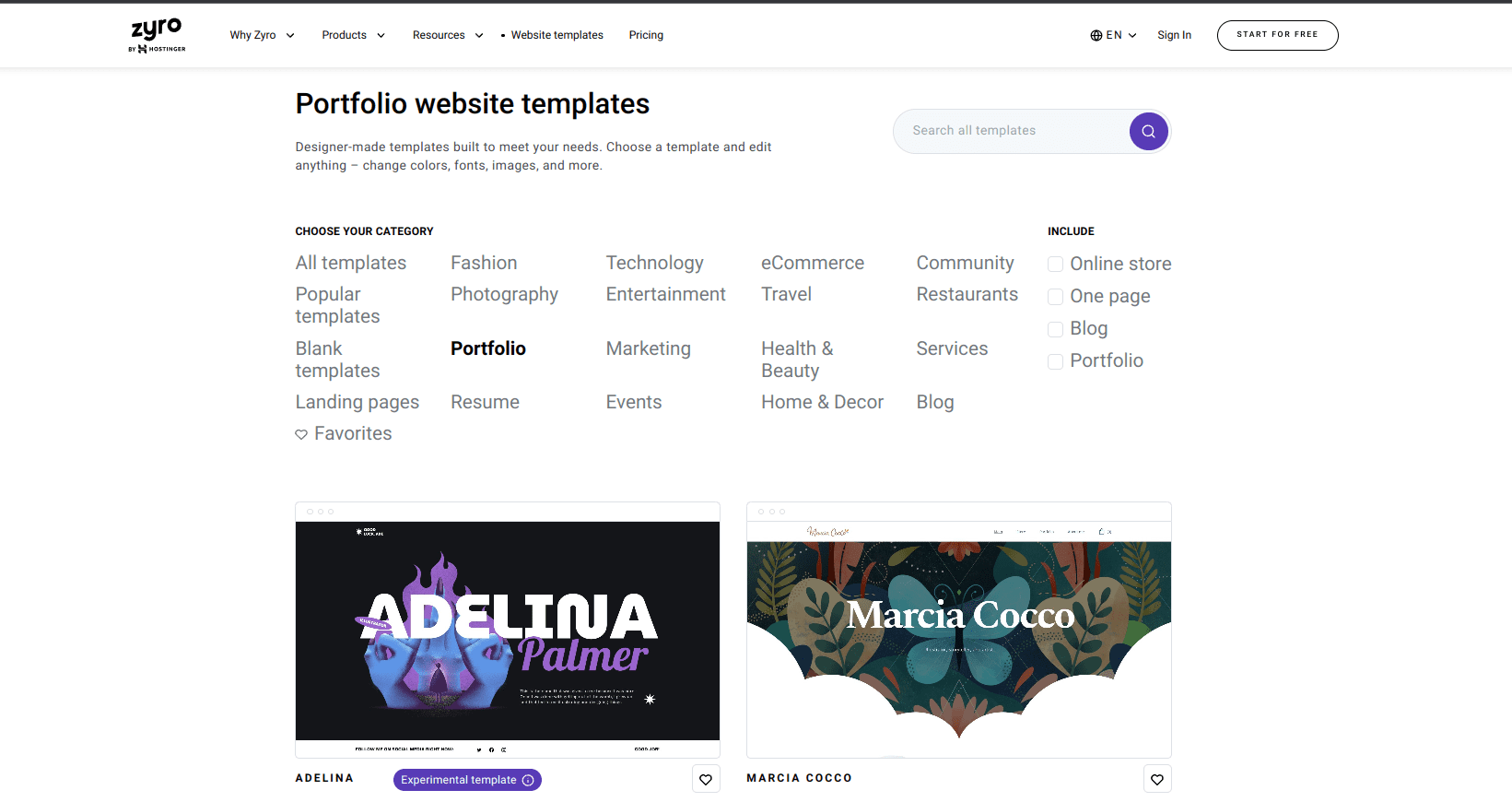 Investing in a custom domain name also reflects professionalism and consistent personal branding. Clients usually expect a domain name to match or resemble the name of your brand.
3. Design the Portfolio Pages
Website building platforms will require you to pick a theme or template for a general layout and look. Consider choosing a template designed specifically for portfolios to speed up the design process.
Then, include these key pages to make the website well-organized and comprehensive: homepage, work, about, and contact.
Homepage
Write your name and a short bio, including specialties and location. Then, encourage visitors to explore other important pages by displaying links or categories on the homepage.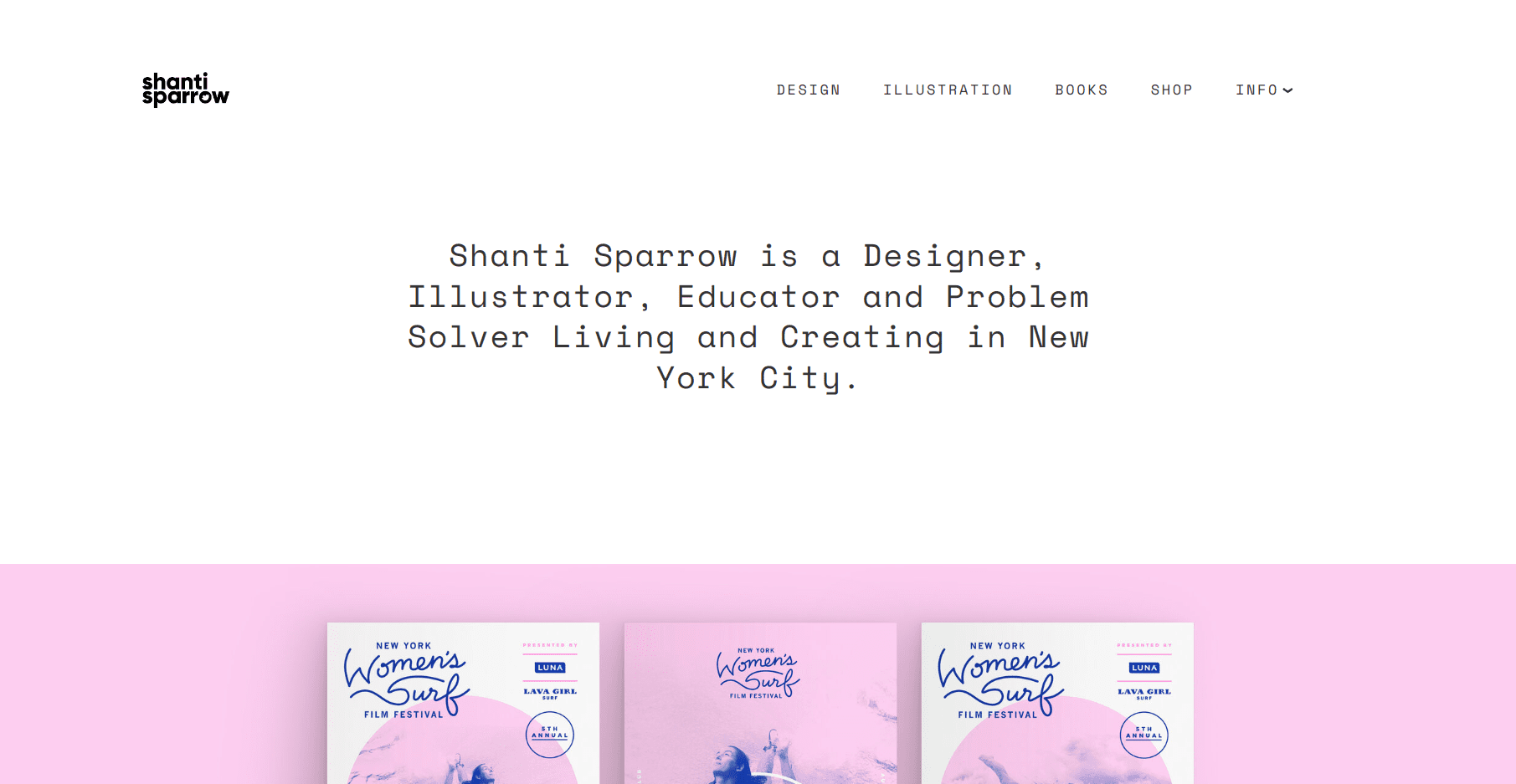 Work
This page shows your curated work. To make the page look clean, many designers put images and show the description when people hover over them.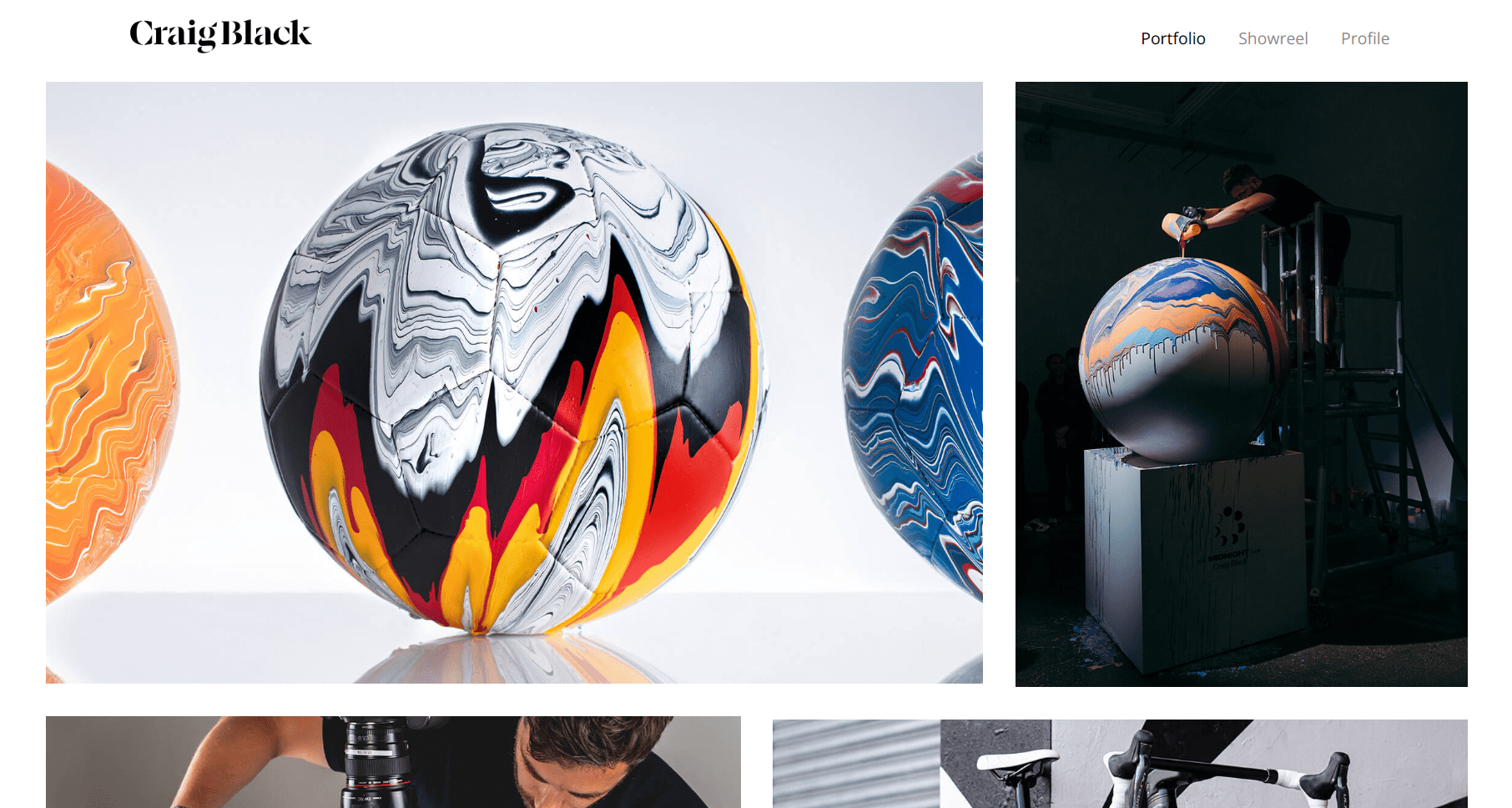 Alternatively, display a brand name and its design type below the image so that visitors can learn about it right away.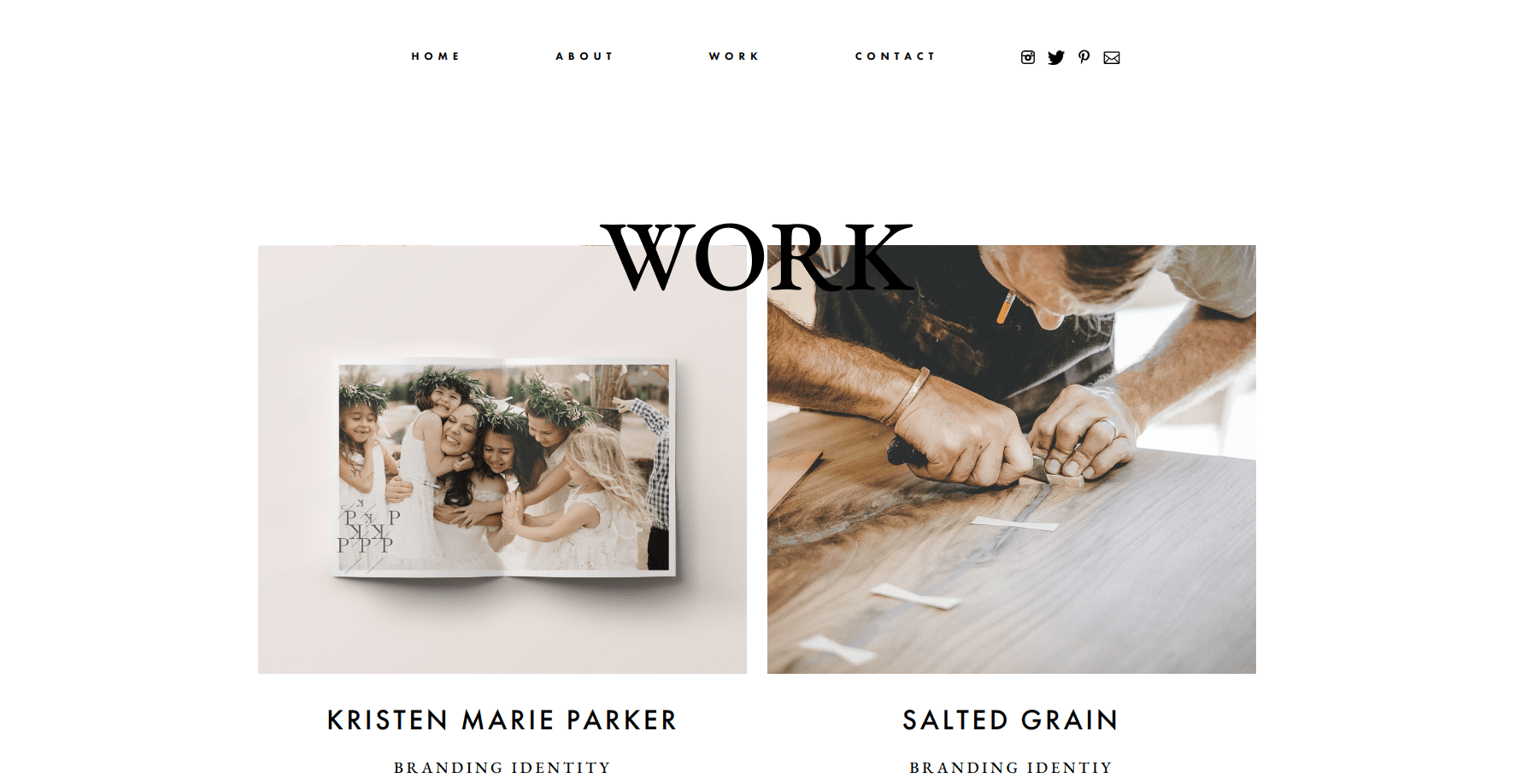 Whatever format you choose, ensure that you upload high-quality images to have better visual appeal. However, optimize them so they don't cause slow loading times.
About
This page aims to help potential employers find out more about you.
Explain who you are and the services you offer. You may also mention previous clients, awards, and exhibitions, if any. Include your photo to humanize the portfolio website and build trust. Some designers also add personal touches by integrating storytelling and humor.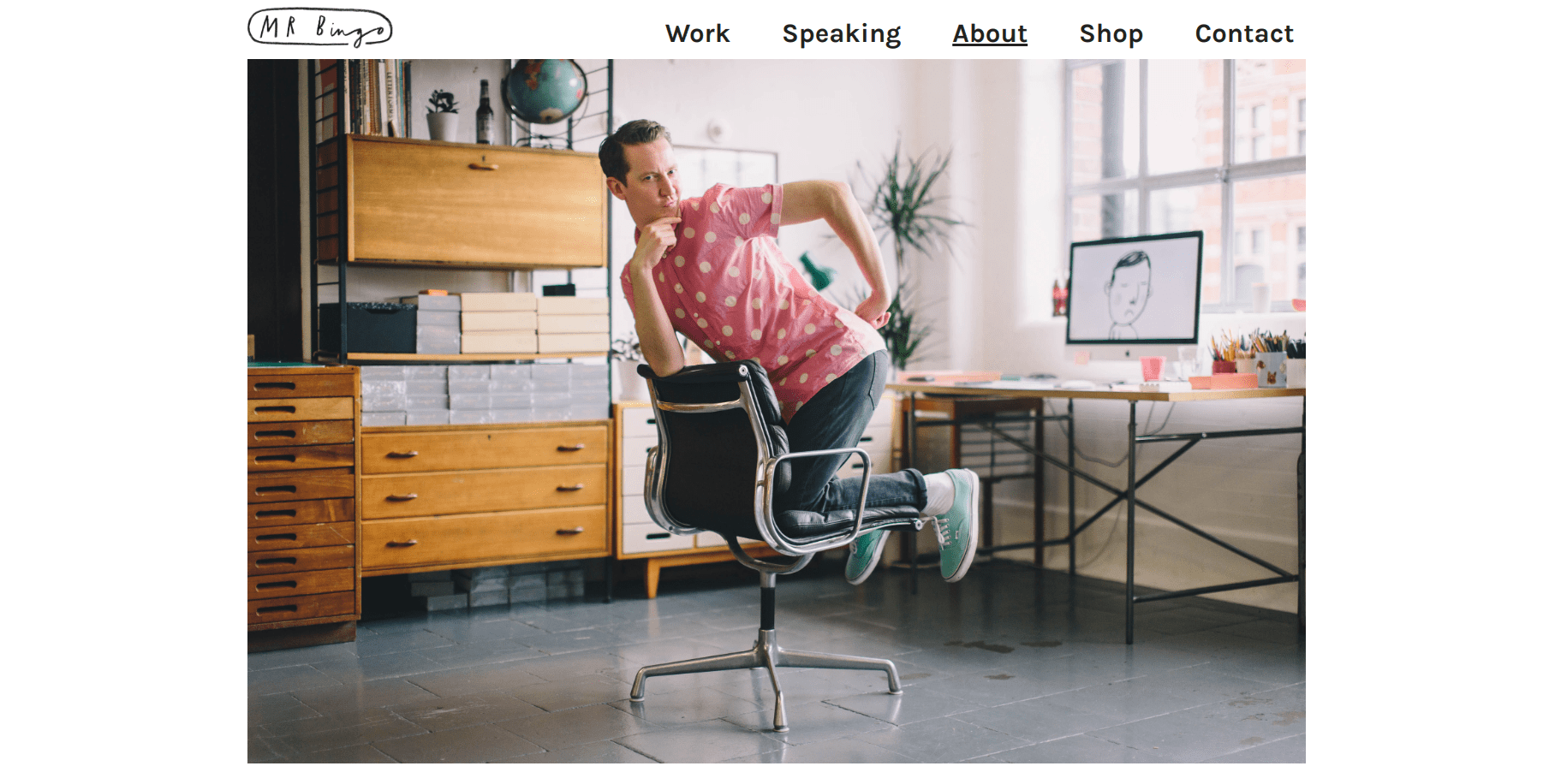 Contact
Provide contact information to let people know how to reach you, like an email address and social media links. Alternatively, include an email form so that they can send you a message directly from the website.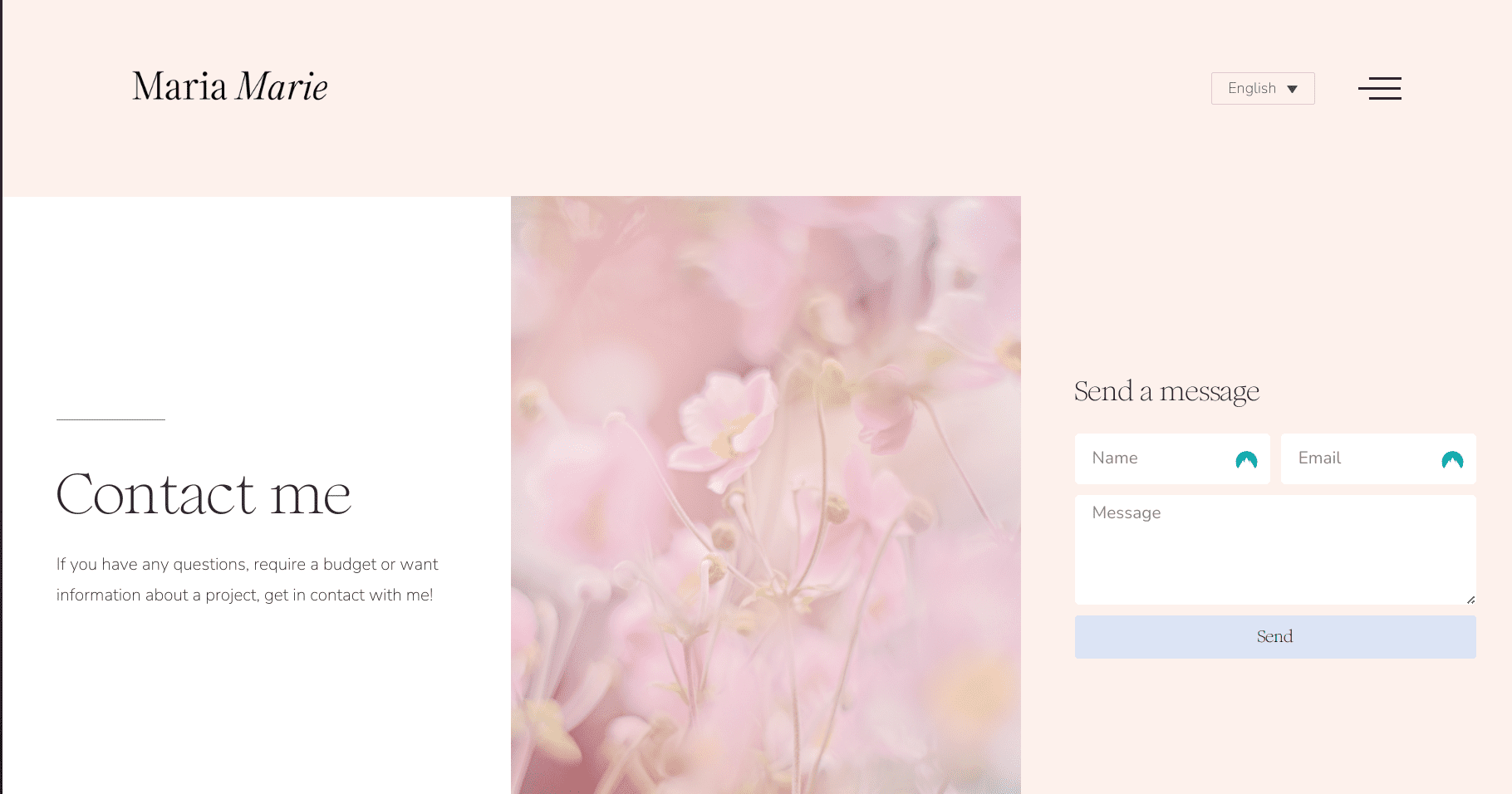 4. Describe the Creative Process
Describing your creative process helps provide context to potential clients on how you work and think.
Generally, some essential points in the description could be:
The problem of the project
Your approach to the problem
The behind-the-scenes photos or drafts
Tools you use to finish the project
Client's testimonials
Take a look at Xavier Cusso's portfolio as an example. He writes a project description at the top of each page, the company he works with, and his role in the project.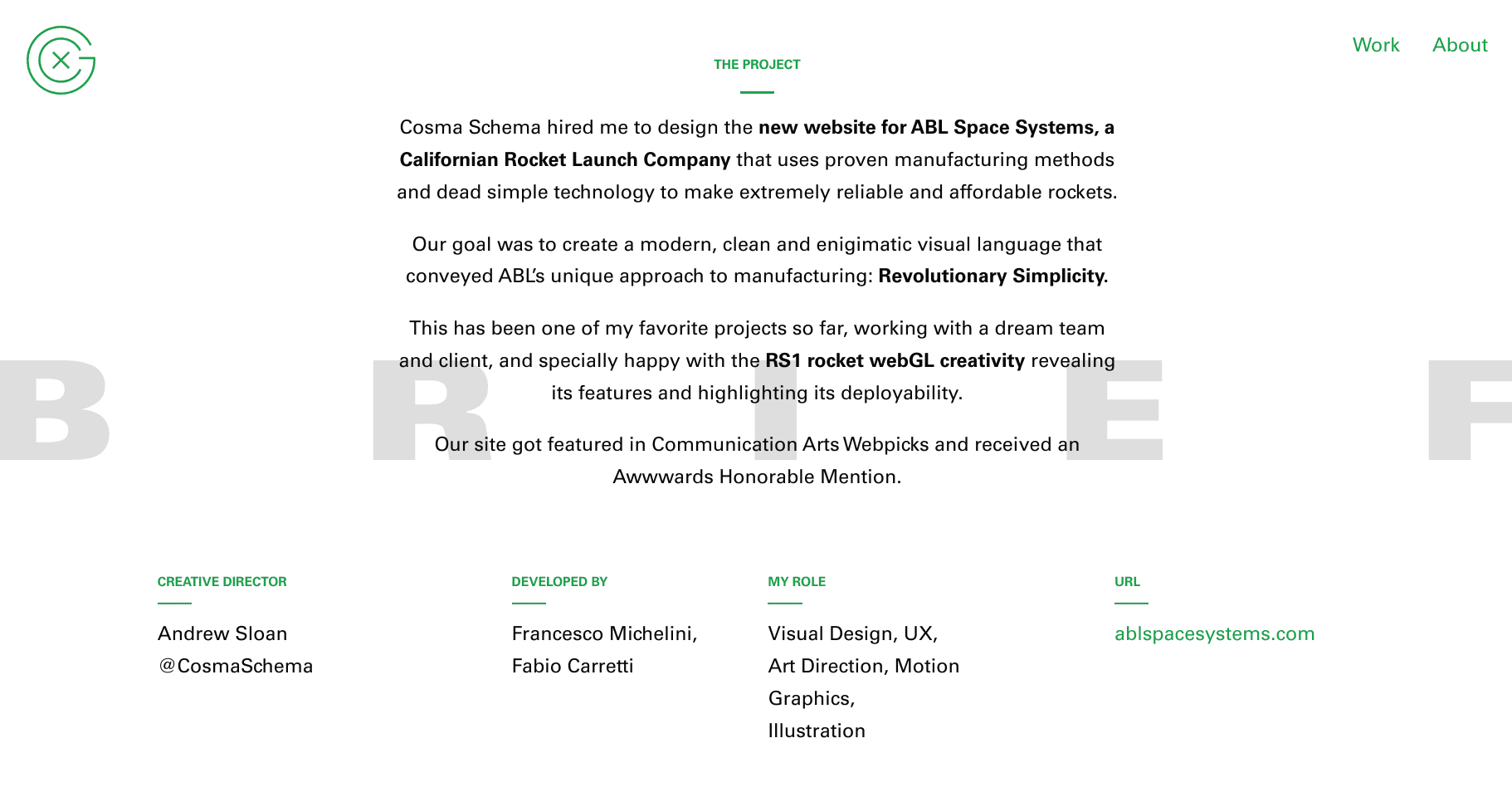 5. Optimize Your Portfolio for Search Engines
Reaching more people is one of the purposes of creating a portfolio website. Maximize the potential by integrating search engine optimization (SEO). This strategy can increase organic traffic and rank your website higher.
Research popular keywords related to your niche using keyword research tools, like KeywordTool.io and KWFinder.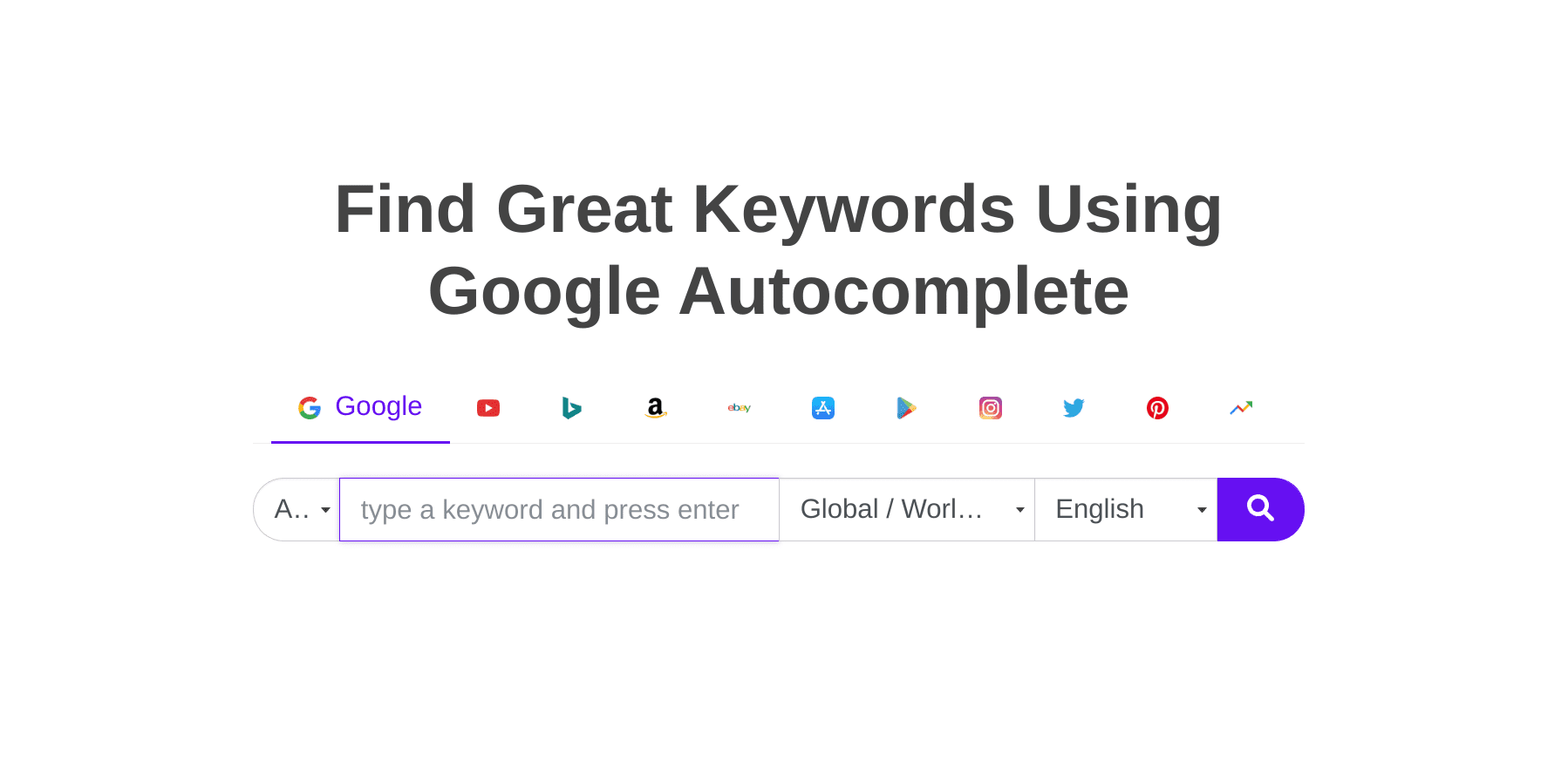 Then, integrate them into your pages and creative process descriptions.
Consider creating a blog to include more keywords and improve credibility. Lauren Hom's portfolio is an excellent example of this practice. The designer shares tips and tutorials about mural design.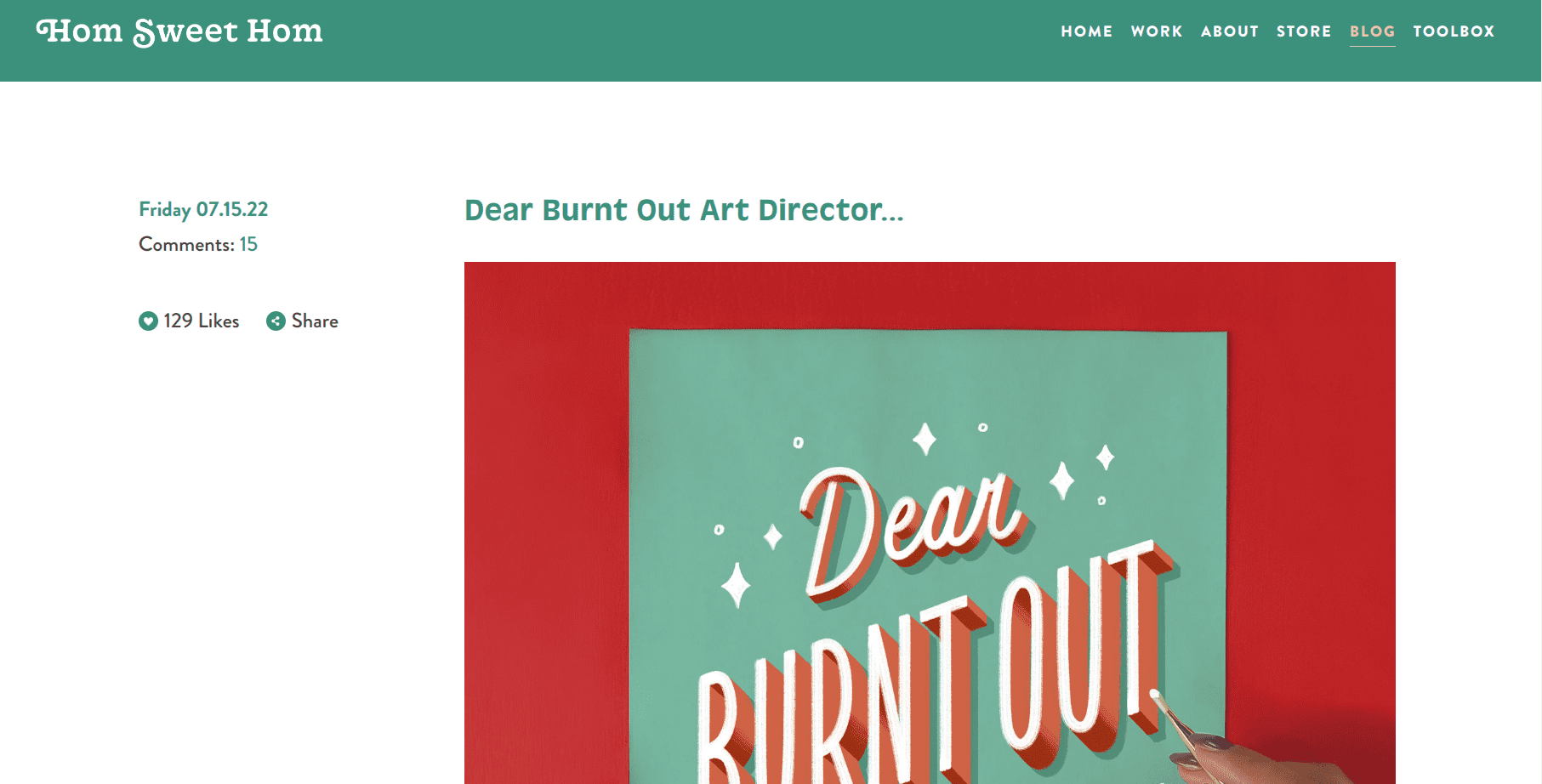 Conclusion
Having a portfolio is essential for graphic designers as it lets them demonstrate their work while expanding their network and reaching more potential clients.
In summary, here's how to create an online portfolio for graphic designers:
Select your best work or create some if you don't have enough projects to display.
Pick a platform to show your work, like a freelancer platform or a website.
Create Work, About, and Contact pages if you choose to make your own site.
Explain the creative process of each project.
Use SEO strategies to reach more potential clients.
After launching your portfolio, don't forget to update it at least once a year with new projects to show people that you're active and growing.