Marketing is one of the most crucial aspects of a business. It has many areas from search engine optimization (SEO) to social media. A marketing department is often led by a marketing manager, whose main job is to promote products or services that a company sells.
If you intend to choose this role, there are few steps to do and understand. For that reason, this article will talk about the significance of marketing managers. It will also uncover the key aspects you need on how to become a marketing manager.
Why Become a Marketing Manager?
If you've understood why you're choosing this career, then you can skip to the next part. If not, read along to find out why this job suits you.
There are many considerations when becoming a marketing manager. The concerns often revolve around growth opportunities, level of demand, and how much you earn. Fortunately, there are valid reasons why you should choose this career, which are:
Effective Way to Engage with Customers
In many ways, the tasks of a marketing team involve customer engagement – both directly and indirectly. Therefore, being a marketing manager paves the way for effective relationship-building with the customers.
As a manager, this allows for better business and builds customers' trust. As a professional, successful engagement with customers can expand your network or portfolio.
Vital Position to the Business
Every business requires marketing, so that makes the marketing manager a vital part of it. If you're looking to be making important decisions or leading team members, then being a marketing manager is the perfect choice for you.
The vital position brings benefits that can help boost your professional career to a certain degree, like top-level management.
Chance to Progress
The career progression of marketing managers comes from achieving more. The achievements can be handling more campaigns or showing team growth. Getting the achievements allows you to progress from marketing manager to more significant roles, like marketing directors.
If being a marketing director isn't suitable for you, then opt for other alternatives. For example, you can consider starting a business as a marketing expert with your team.
Helps Boost Sales
Often paired together, marketing and sales teams have the same objectives of increasing customer purchases. Increasing sales have benefits for both the company and your professional credibility as a marketing manager.
Whether you're a traditional marketer or focusing on digital marketing, increased sales are a tangible achievement of your work — which can be highly rewarding for some people.
Great Career Option
There are two reasons why marketing managers can be a great career. First, marketing managers have a higher percentage of employment from 2019 to 2024 — which can mean a higher salary. Second, the career ranks number 22 in the top 50 list of the highest paying jobs.
If your main consideration revolves around personal earnings, choosing the marketing manager career is an excellent path for you.
What Does a Marketing Manager Do?
As briefly mentioned before, a marketing manager is responsible for achieving sales targets by promoting a product or service. However, this is only one of the numerous tasks a marketing manager does.
Other duties of a marketing manager include more profound marketing activities related to the business' internal and external parties. For better understanding, they are listed below:
Initiate and oversee marketing projects. A marketing manager is responsible for a project from start to finish, covering the planning, budgeting, and reporting.
Report to the executive directors. The report includes aspects like work performance, bottlenecks, and improvement plans. The directors and marketing manager also work together to set marketing strategy and goals.
Research potential markets and ideas. Frequently, the marketing manager is responsible for new ideas or potential growth for the marketing team. This can be taken from analyzing the effectiveness of marketing content.
Involved in team hiring. As a manager, the responsibility is to hire junior staff or other positions that complete the marketing team. This is needed to create better synergy between the individuals.
Lead the team. Marketing managers must make critical marketing decisions, manage cooperation between employees, and delegate tasks.
Determine online platforms for marketing activities. This means strategically using different online platforms for other marketing areas. Online platforms are especially beneficial for digital marketing.
Develop relationships with the audience. As part of a successful marketing funnel, a genuine relationship with potential customers is required. Developing a relationship can be done through events, social media platforms, or email marketing.
Step-By-Step Guide to Become a Marketing Manager
After understanding what marketing managers do, let's take a step closer and discuss further. This part of the article lists the steps to become a marketing manager:
1. Get an Education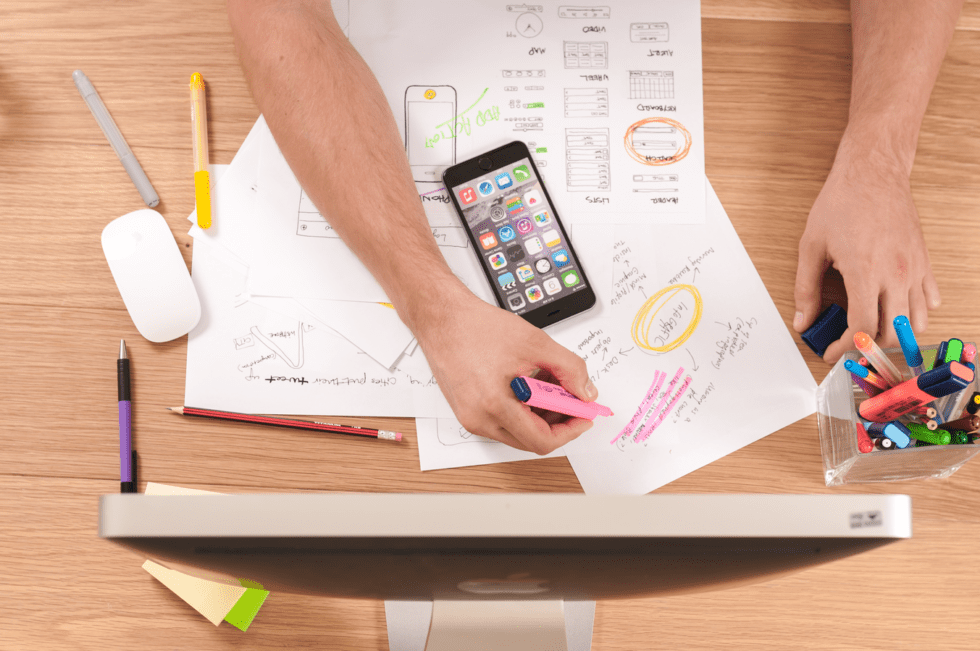 The first step to becoming a marketing manager is to get the proper education. Fortunately, this career allows flexibility in education preferences. There are ways to get yourself properly educated.
The first way is getting a bachelor's degree in marketing. The degree programs provide core marketing topics for students, like marketing management, market research, public relations, and business management. Opt for a master's degree for more focused marketing studies.
Your degree in marketing can be beneficial but isn't always required. You can get marketing certifications or courses instead. This is because marketing is an ever-changing industry, and some marketing projects are lenient. This brings us to the second way of getting an education.
Consider getting marketing courses or certifications. In exchange for the marketing degree, certification is essential for your marketing accreditation. This accreditation can help expand your network, find clients, and enrich your professional portfolio.
Get the certification from a professional organization like the American Marketing Association (AMA) and their Professional Certified Marketer program. You can also get specific certifications, like Google Ads Certification, Content Marketing, or Growth Marketing.
2. Gain Experience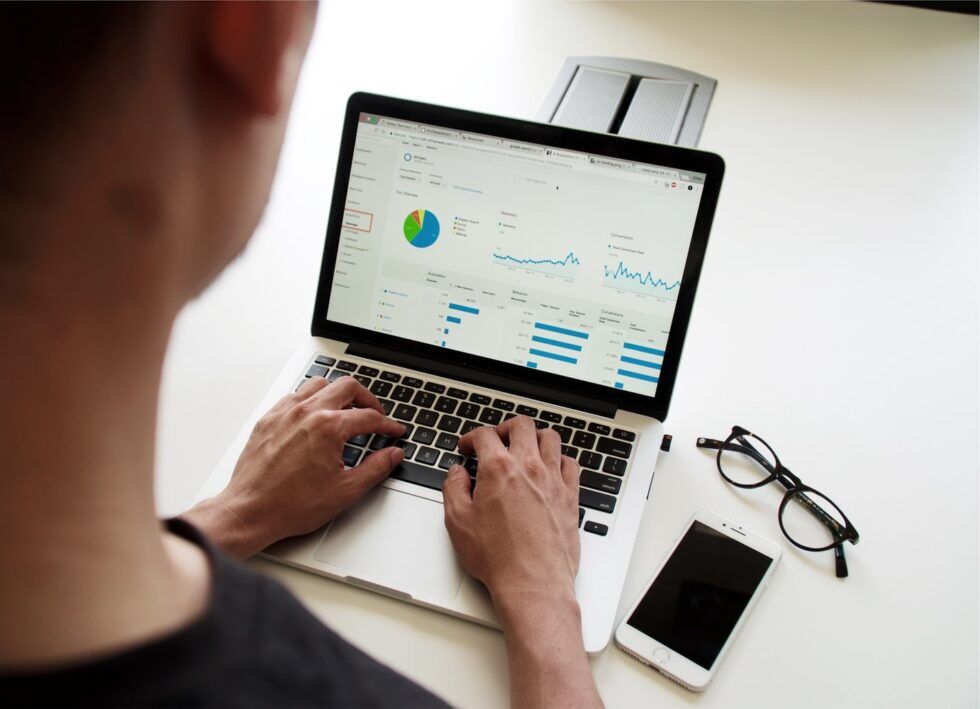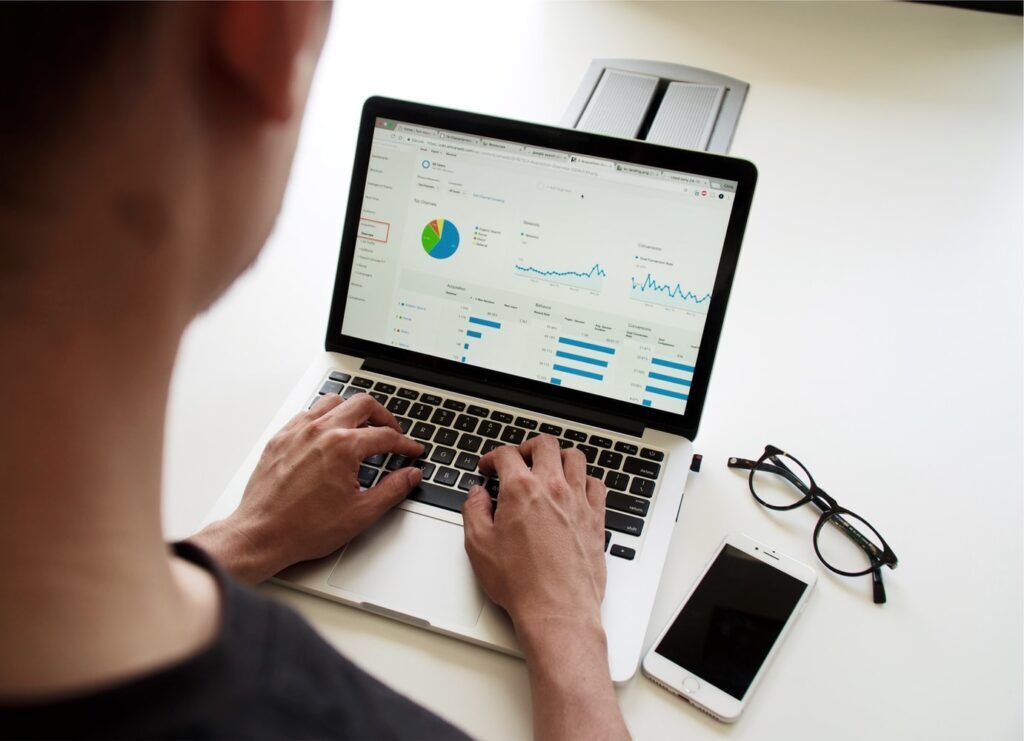 After getting the proper education, either a bachelor's degree or certification, the next step is gaining experience. One of the ways to gain experience is by taking your marketing knowledge to practice.
There are many ways to gain experience, from freelancing, volunteering, finding mentorship, creating content, or marketing your own business. Choosing the best method depends on which area of marketing you prefer.
For freelance and volunteering activities, try going directly to the websites of your preferred companies. Both of the activities are simple enough for beginners yet useful to kickstart their first jobs.
For mentorship, you can find an expert or marketing professionals to guide and help you learn more. Mentors are helpful to give you hints, feedback, advice, and even connect you to relevant people.
Lastly, creating content and marketing your business can be done within platforms like Medium. You can also use social media to create and promote your content or business. These practices can help you conduct better market research and improve audience targeting.
Getting relevant experience brings benefits to you for this career. Furthermore, the years of experience within the marketing field help reach the manager level quicker.
3. Find a Marketing Job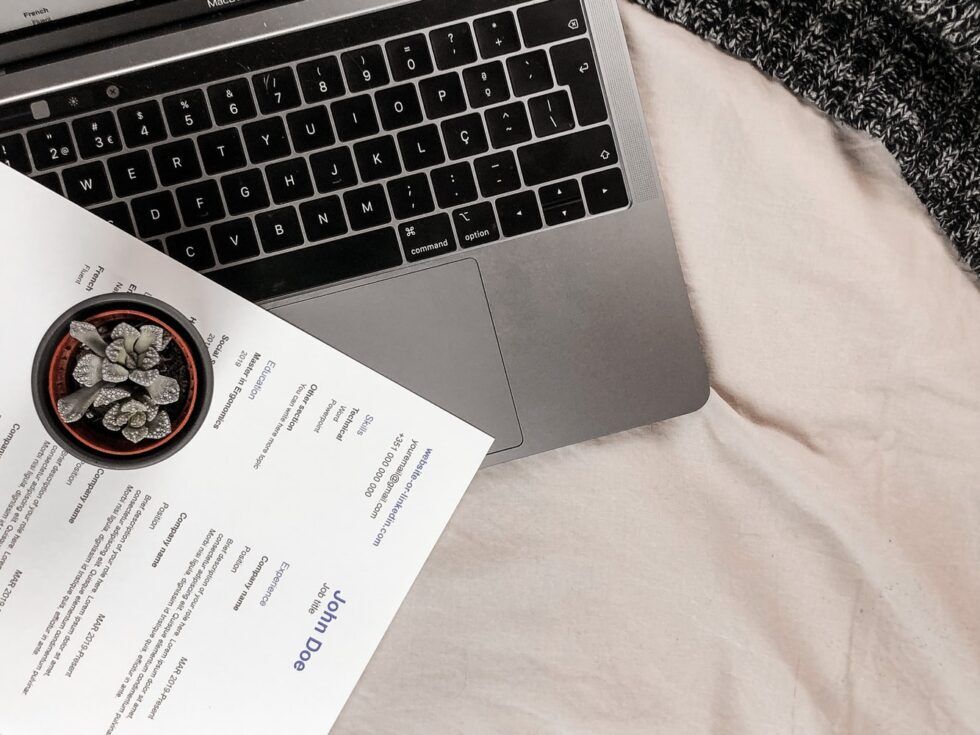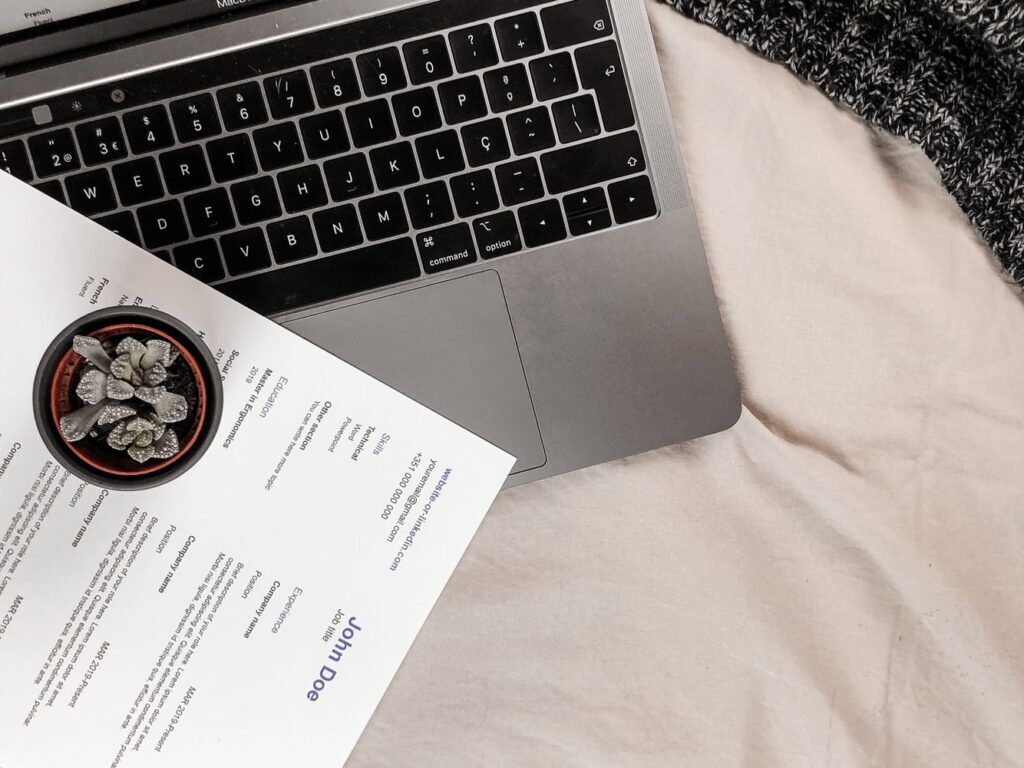 Start looking for a suitable job to hone your hard and soft skills and gain credibility. Typically, marketing managers start from entry-level jobs before earning their title. So you can consider non-managerial positions when looking for a job.
Before searching for the job, the first step is to prepare your CV or online portfolio. Make sure to highlight the relevant expertise and experience for the career you prefer. It also helps to include useful information that might be needed by the company.
When your CV is ready, go to job portals like Indeed, LinkedIn, or your preferred platform. You can sort and find the best jobs based on the role or area of marketing, like traditional marketing, digital marketing, or marketing management.
Going for a marketing job related to your gained experience is also a feasible choice. Consider choosing specific roles like social media marketing, content marketing, or business marketing. Most importantly, ensure that your vision matches the job description.
4. Build Your Skills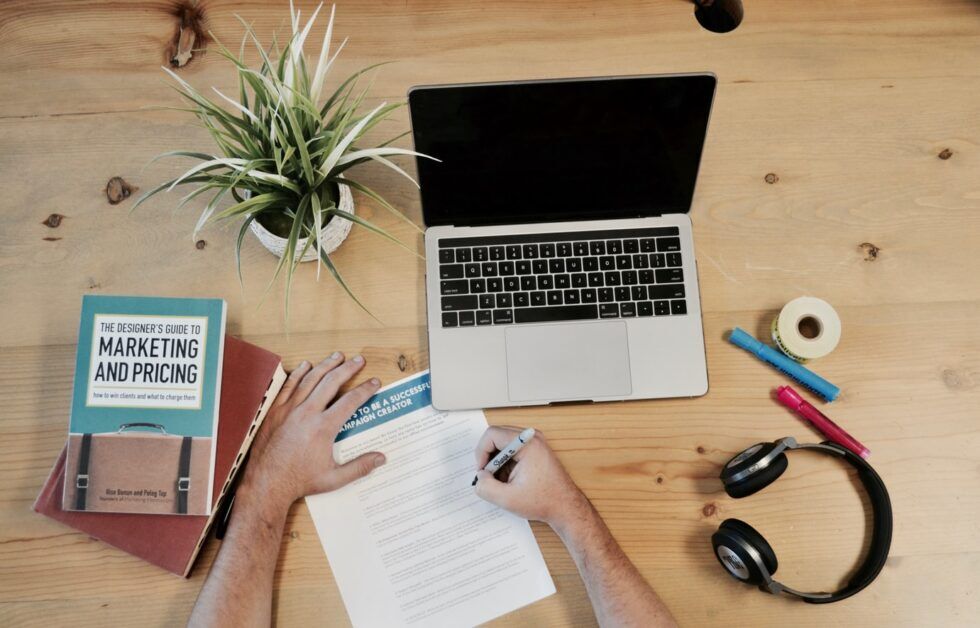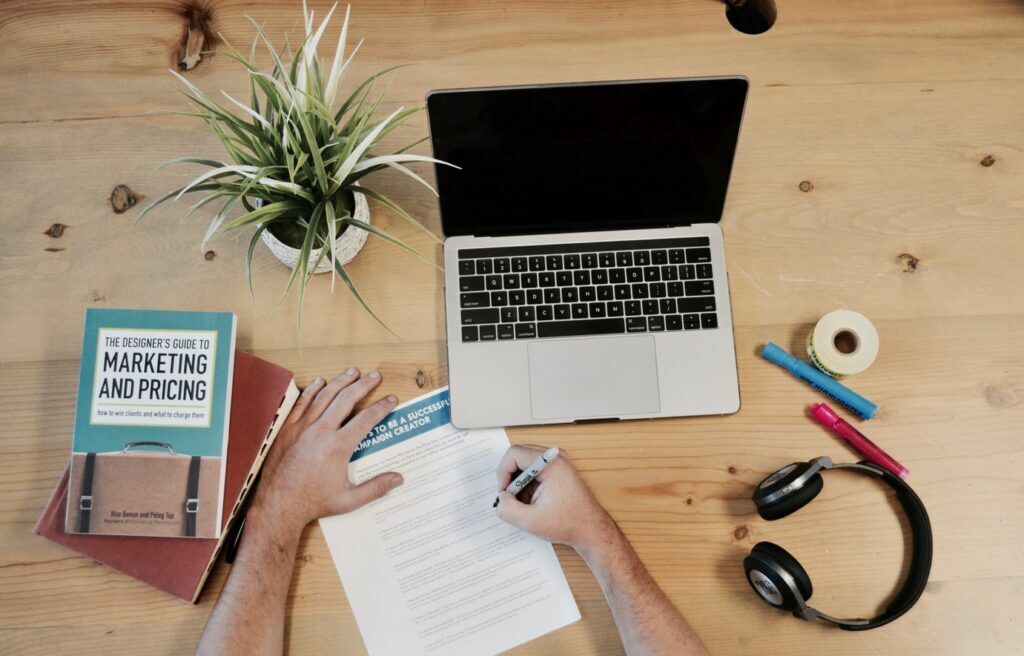 Out of many responsibilities, marketing managers must stay relevant within the industry. That's why the last step of this guide is to develop skills gradually. Depending on the size of the company, the skills and requirements can vary.
To effectively build the skills, start by doing the tasks, and then understand what can be improved. Test what works, eliminate obstacles, ask for feedback, and automate tasks to lighten the workload.
This is why digital marketers use a variety of software and online tools to help increase productivity. Oftentimes, the recommended marketing tools are Google Analytics, Google Ads, HubSpot, MailChimp, and HootSuite.
It's also important to learn new things. Marketing managers are often required to innovate and provide fresh ideas. So, taking up new skills or using the new technology can offer fresh ways to do your tasks. In addition, consider signing up for online courses for practical skill-building.
What Skills Does a Marketing Manager Need?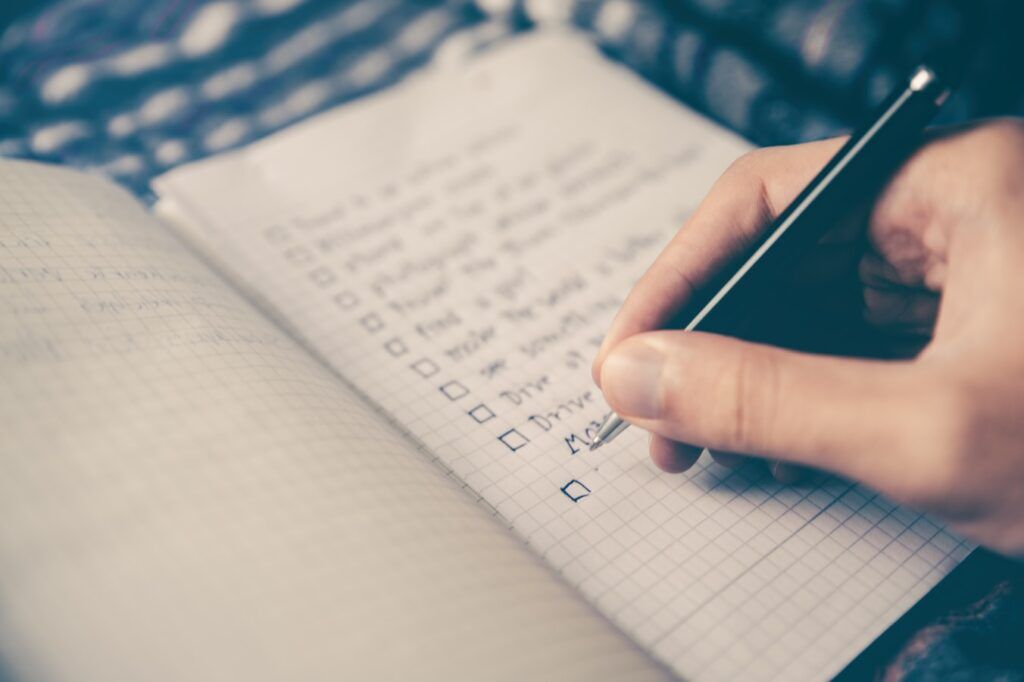 After understanding the steps to become a marketing manager, this next part will discuss the skills and requirements needed for this career. Having some or all of these soft skills makes your job as a marketing manager easier.
Excellent Communication Skills
Excellent communication skills will lighten some, if not all, the responsibilities of marketing managers. Being a good communicator allows them to spread the right messages to customers and maintain the company's reputation while effectively managing your team.
This skill helps them to actively listen, provide motivation, and genuinely build relationships – for both the target audience and team members. This results in increased productivity of the marketing manager career.
Balanced Logical and Creative Thinking
When dealing with problems or decision-making processes, the job is to provide practical solutions with applicable steps, and this is achieved through a balance between logical and creative thinking.
Logical thinking includes having an analytical mind and being sharp-witted. They help overcome data-based tasks, determine campaign budgeting, and need a win-win solution for jobs involving multiple parties.
The creative thinking part is useful when marketing managers need to innovate, provide new strategies, and be a step ahead of competitors.
Fast Learner
Being in the marketing field requires adaptability to technology and different working environments. Most of the time, marketing campaigns need different sets of tools and resources, so it's important to adapt to them.
That's why it's crucial to be a fast learner. Having technical knowledge can be advantageous to shorten work processes, mostly if you focus on digital marketing. It's also how marketing managers stay up to date.
Focus on Result
The result-oriented way of thinking allows marketing managers to execute plans into results. Taking this thinking into practice is when managers delegate tasks for team members. These tasks have their own objectives that collectively support the primary marketing strategy.
However, focusing on the result isn't enough. You must also be motivated with a strive to grow — both individually and as a team. Being motivated allows you to learn from mistakes, and striving to grow what keeps you going.
Great Sense of Organization
In addition to the marketing-related tasks, a great sense of organization is advantageous for the role. Having adequate skills in business administration or management can help track multiple marketing campaigns and avoid small mistakes.
Also, pay attention to details, especially for bigger projects with detailed documents, timelines, and reports. It's a tedious task yet shows your capability as a manager.
So, those are the five skills required for marketing managers, and having all of those skills can help you in becoming a marketing manager. It also proves that as a professional, you are:
Showing your sense of belonging for the product or services
Capable of bringing growth for the company
Being responsible for all the tasks and team members
Fully understanding your role
Why Are Marketing Managers Needed?
Regardless of the business' industry, marketing managers are needed because of their impact on the company. Additionally, companies can only go so far without the help of marketing.
In details, we've listed the reasons why marketing managers are needed:
They contribute to building a company's reputation
Increase brand awareness and customer retention
Provide impactful changes and decisions for the marketing department
Help create new products, which is reflected through product marketing
Contribute to competing with others through marketing management
Conduct cost-effective strategies by using their knowledge in digital marketing
Find a relevant target audience for different campaigns
Adaptable to changes in the market
In addition to the previous section on why you should choose this career, the list above can help you make a more in-depth choice. It also enables you to understand what values you bring to the company as a manager.
Becoming a Marketing Manager
A marketing manager's jobs cover many areas, such as public relations, content marketing, and business marketing, so that's why it requires proper education and experience.
This article covers how to become a marketing manager and its importance to a business. To quickly sum up, the step-by-step guide is:
Get an education
Gain experience
Find a marketing job
Build your skills
A set of requirements make the best marketing manager, like excellent communication, logical and creative thinking, a fast learner, a result-oriented mentality, and a great sense of organization.
Becoming a marketing manager has its challenges to tackle. However, it's still possible to excel and provide meaningful contributions.
You can do this by slowly progressing from entry-level jobs to finally reaching the management level. We hope this article helps you get your career started. Good luck.