LinkedIn is one of the best social media platforms when it comes to networking and developing business connections. With over 760 million users in 200 countries, LinkedIn is the go-to place to generate B2B leads.
The LinkedIn influencer program is a selection of roughly 500 people from around the world who are known as "the world's most foremost innovators, leaders, and thinkers." Some notable influencers are Neil Patel, Bill Gates, and Gary Vaynerchuk. There are many other CEOs and thought leaders in the program.
Nowadays, more and more influencers are popping up worldwide, and you might wonder whether you also can become an influencer like them and seize the opportunities that come with it. Well, you're in luck. In this article, I'll be covering simple steps for you to get started and become a LinkedIn influencer.
Step-by-Step Guide to Become a LinkedIn Influencer
1. Do Your Research
The very first step you need to do is to know what your goals are. You can find out about key influencers/companies in the field that you want to be in for starters. See what makes them stand out. Knowing this can help you become a better influencer.
It also helps you find the gaps in your skills/knowledge to improve on and create realistic goals for yourself, giving a great starting point.
2. Improve Your LinkedIn Profile
To gain people's attention, the next thing you should do is optimize your LinkedIn profile. The last thing you want is for people to find out that you have a blank or improper profile page. Here are a few tips to help you improve your LinkedIn page:
Ensure that your profile photo is up to date – This shows that you give importance to your public image.
Include certifications and badges – You should be up-to-date with the latest skills so you can remain relevant in the industry.
Always update your summary – This is where you give your first impression to other users, so keep it updated such as your jobs and educations. You can also add your personal branding statement to help.
Receive recommendations and endorsements – If people are recommending you, then it is a sign you are doing good on LinkedIn. However, ensure that you get more recommendations compared to giving suggestions.
Contribute to relevant groups – To get your profile and voice out there, you should speak your ideas and thoughts in relevant groups.
It's not easy to get noticed as an Influencer in your niche. You should put your time and effort into it.
3. Create and Share Valuable Content
Having a LinkedIn profile without any content definitely won't get you noticed. Content gives people the drive to continuously scroll through their news feed and subscribe to certain media streaming channels.
Writing quality content is also an excellent way to prove your expertise. You should ensure that the content you make is uniquely yours. Readers should feel that they've gained new information every time they read your content. To achieve this, you should first know your audience.
Creating content doesn't always mean posts and articles. You can incorporate videos and images to help enhance your content. To include all of this, you can create a long-form post that is essentially a blog post but must be relevant and helpful to your readers.
Having a long-form post on LinkedIn allows you to share your original content, which will enhance your profile visibility. When you start posting content, it will appear on your professional profile and is shared with your connections on LinkedIn. People outside your contacts can also interact with your content, thus bringing in new followers.
You can also easily share what you wrote on LinkedIn to any social media with just a few clicks and vice versa.
Here are a few tips for writing content on LinkedIn:
Use trending topics in your industry as a starting point – It's easier to get recognition since more people are browsing through the issue.
Communicate with others through the comment section of various articles and express your opinion.
Share inspiring personal stories and case studies.
Link your article to your other relevant work outside of LinkedIn. If you have a website, this is a great way to point some traffic to it too.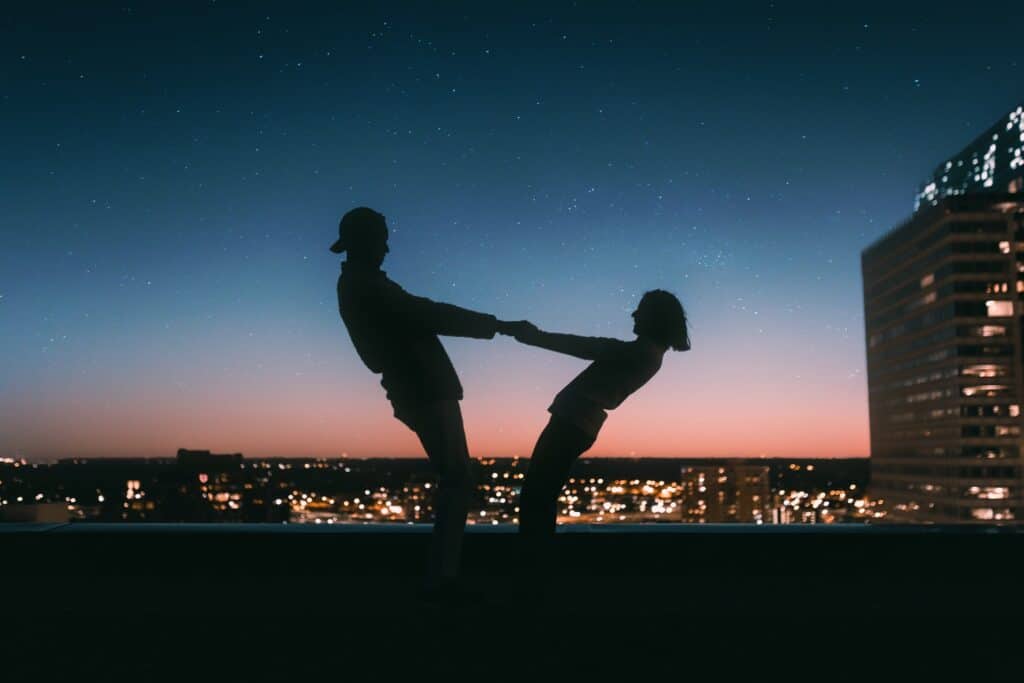 4. Reach Out and Network
Like other social media, LinkedIn isn't just about getting attention, but you should also give attention as well. Engage with other people's content, take the time to post meaningful comments, opinions, and ask questions. Like you, they will appreciate every interaction they get, especially genuine people who are sincerely interested in the topic.
This is a continuous process because relationships are built on trust, and trust isn't built overnight. Focus on genuine people in your niche.
Here are some ways you can reach out:
As mentioned above, interact through the comment section.
Add people on LinkedIn through the My Network page – Here, LinkedIn recommends people from your connection's friends, people from the same industry, and people in the same area.
Introduce yourself first using InMail – This is a LinkedIn premium feature where you can send personalized messages to a person.
5. Track and Analyze Your Activities
You should measure how you're faring to know if you are influential or not. An easy way to check how many people viewed your profile, post views, and how many search appearances you appear on is going to the Dashboard section on your profile page. Though to get the full insights, you'll need to opt for their premium plan.
Now, if you register yourself as a business, LinkedIn provides you with a few analytical tools. There you can monitor:
Awareness metrics – monitors the increase of your connections, followers engagement, content shares, and content likes.
Consideration data – track people who engage with your website.
Conversion rates – measure the number of sales conversions.
You should regularly track and analyze your activities to know which areas you're lacking and thus can quickly improve on those areas.
Why Become a LinkedIn Influencer?
Becoming a LinkedIn influencer gives you real credibility since you have to be invited by LinkedIn Management and receive an Influencer tag on your profile. Not only that, but you as a person and a brand can get various more perks. Dharmesh Shah, HubSpot's CTO and co-founder, mentioned in one of his articles the benefits of being a LinkedIn influencer, which are:
Upgrade yourself – Since you've been regularly posting and garnering a significant amount of followers, once you're invited by LinkedIn and get the tag, your value will be upgraded, and you can quickly expand your reach.
Rapid increase of followers – Because your reach has expanded and are now a credible influencer, more individuals will visit your profile and follow you to get a reliable and trusted source of information.
Quickly grow your network – as mentioned in the previous point, more people will want to visit your profile and interact with you. This includes other notable figures, professionals, and influencers.
Get a boost in promotion and branding – LinkedIn will help you in various promotional efforts, especially for your personal brand.
Monetary perks – You are more likely to get offers to review products or become a brand ambassador.
Conclusion
Becoming a LinkedIn influencer brings plenty of benefits, but the journey of becoming one requires dedication and time. One does not become a well-known influencer overnight. After you followed the steps to become an influencer, which are:
Do Your Research
Improve Your LinkedIn Profile
Create And Share Valuable Content
Reach Out And Network
Track And Analyze Your Activities
You need to improve yourself and stay updated with the latest trends continually. Over time, you'll slowly become an influencer and, hopefully, be invited by LinkedIn into their Influencer program. But for now, you should start by optimizing your LinkedIn profile. Good luck!