If you're planning to start your own Amazon online store, the first thing you need is to conduct product research. Doing so will help you discover a product idea that sells well on the market and how to market it properly. You can also read our article about why it is worth selling on Amazon in 2021.
As Amazon is one of the most popular eCommerce stores on the market today, this article will focus on Amazon product research. You will learn how to outline the steps of conducting the said research and the best practices to look up products to sell.
Why Is Product Research Important?
Choosing the right products to sell is not an easy task. Research is important to ensure that what your business provides matches what people need to solve their pain points.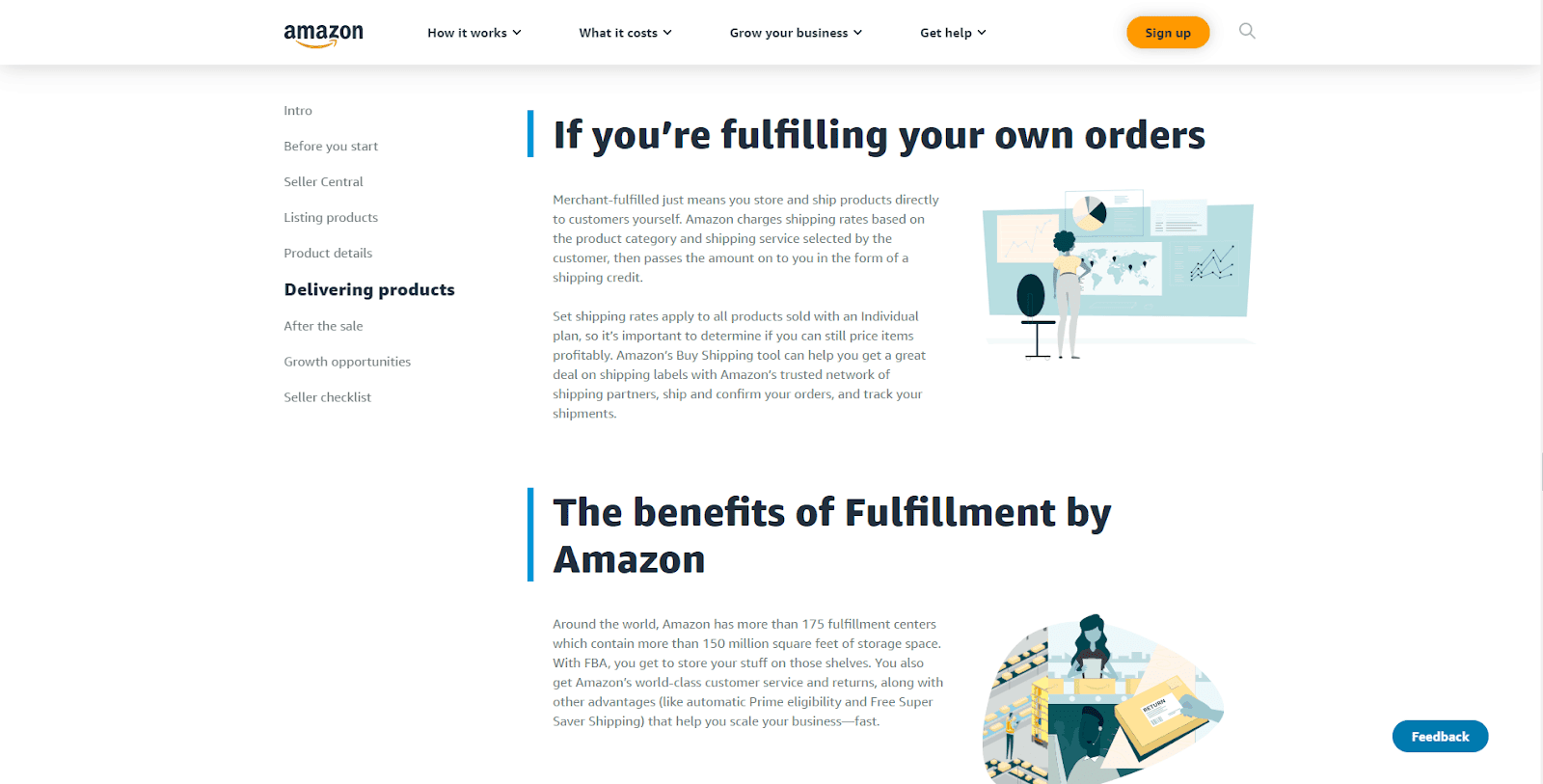 Generally, there are two types of product sellers on Amazon based on how they fulfill orders. They are:
Merchant-fulfilled ‒ if you're a merchant-fulfilled seller, you will store and ship the products yourself. This also means independently managing the shipping rates based on the product category and the customer's preferred shipping method.
Fulfillment by Amazon (FBA) ‒ you may also let Amazon store and ship your products on its fulfillment centers and storage space. However, Amazon charges fulfillment and inventory storage fees for these services.
While both methods are viable options to choose from, being an FBA seller has several benefits worth considering. Other than having Amazon handling your shipping and storage, it also gives you eligibility for Amazon Prime and support from Amazon's customer service and returns.
Here are some of the reasons why you should conduct Amazon FBA product research before starting your business:
Understanding product demand ‒ an essential part of Amazon FBA product research is identifying which products sell well and keeping up with the latest trends. Doing so will ensure your product ideas match the needs of your customers better.
Taking a more focused approach ‒ helps narrow down your potential products list, allowing you to pick the goods based on actual data to reduce the failure rate.
Getting to know your customers ‒ better understand your prospective buyers better regarding their preferences, shopping behavior, and needs.
Knowing the competition ‒ makes it easier to identify your top competitors and their business strategies, giving you an edge in the competition.
How To Do Product Research Effectively in 10 Steps
As you can see, product research is the core of every business strategy, online or offline.
There are many ways to conduct product research to discover products that sell. Here are the most important things to do for your Amazon product research boiled down into ten steps.
1. Check the Best-Sellers List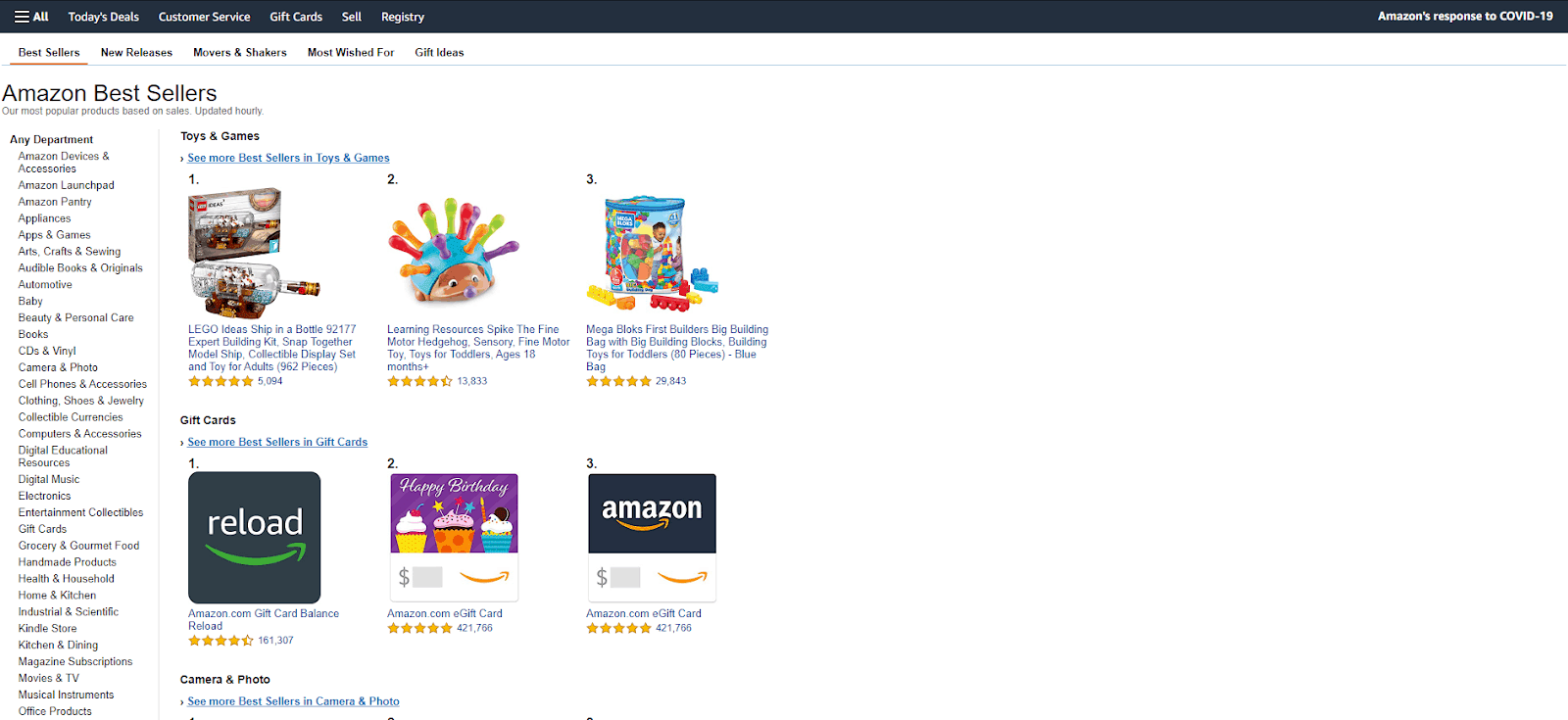 Amazon makes it simple for its users to research the top-selling products. Its best-sellers list groups the products in categories, also known as departments, and sub-categories.
For example, the Electronics department has smaller categories like Office Electronics, Televisions & Video, Computers & Accessories, and Camera & Photo.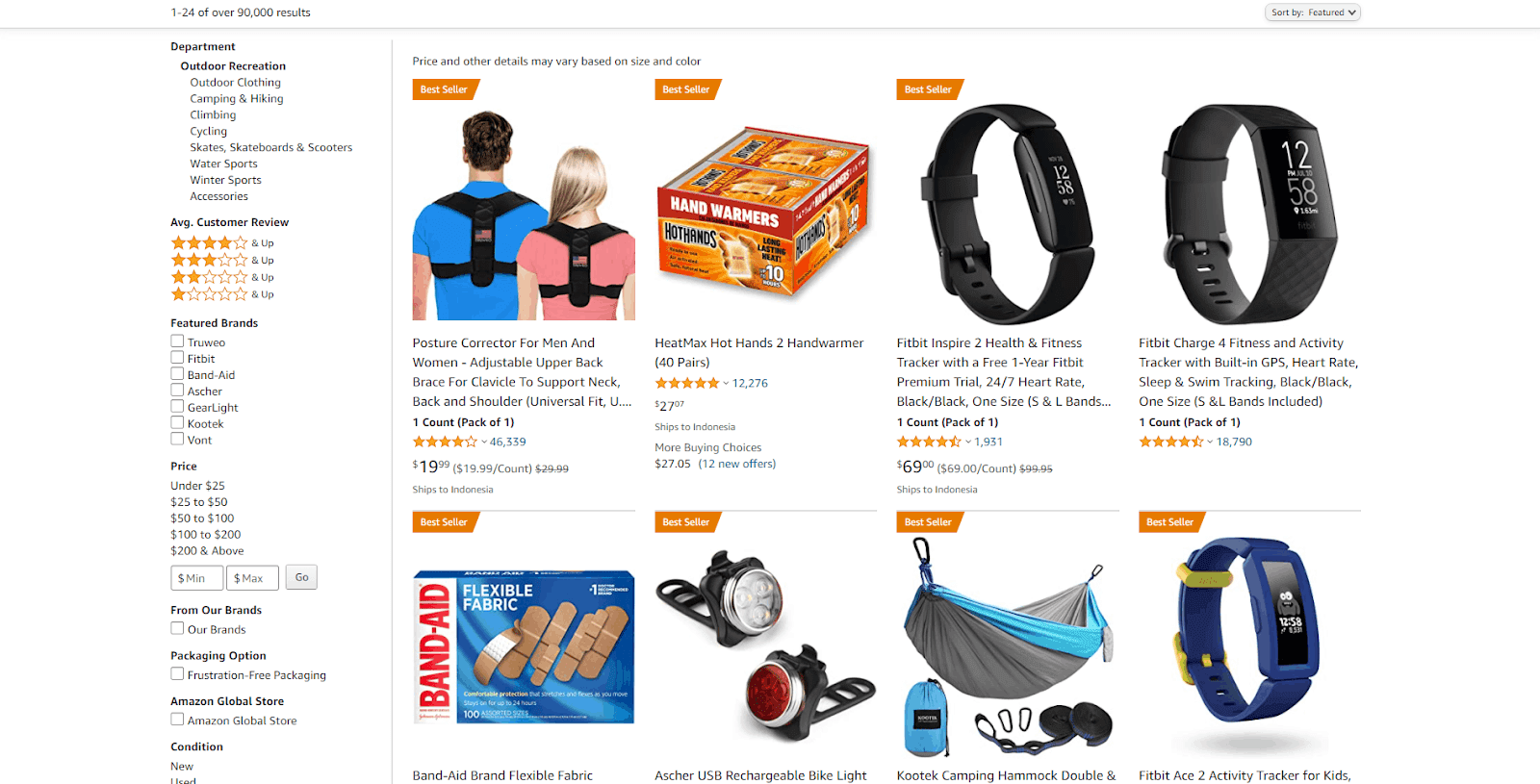 Browsing through the Amazon best-seller list will help you generate product ideas and decide on your niche.
A bonus tip you should keep in mind when doing research is to find a product that hasn't been sold on Amazon. Otherwise, you'll have to compete with the said eCommerce business, thus reducing your success rate.
2. Choose a Product Niche
When choosing products to sell, make sure to narrow down your product list for a niche market.
This type of market is a smaller segment in a large market with specific needs, identity, or preferences. It can be defined by demographics (age, gender, and income level), psychographics (interests or values), and geographical location.
Targeting your products for a niche has several advantages. First, it'll be easier to brainstorm new product ideas because you have a specific group of people in mind.
For example, if you want to sell sports and fitness equipment on your Amazon store, you're still able to narrow this category down by aiming for a more specific niche like outdoor sports.
From outdoor sports, you can still go for a sub-niche or a smaller category in a niche. Some examples would be mountain biking or rock-climbing equipment.
Selling niche products means you have low competition to worry about, making it easier to dominate the market.
3. Determine Your Target Audience
Most Amazon sellers already have their target market in mind far before they start stocking products for their store.
Choosing your audience is similar to choosing a niche. They can be defined by demographics, psychographics, or geographical location.
Let's take mountain biking equipment as an example. If you want to sell them, your target audience will be outdoor enthusiasts in their 20s who love sports and traveling.
Having a specific audience in mind makes it easier to find products to sell that appeal to them. Their hobbies, needs, and interests will be the basis of your product ideas.
Thus, your products will have prospective buyers from the very start since people will look for products that fit their needs and address their pain points.
4. List the Top Competitors
Once you have a potential list of products to sell, it's time to observe your competitors.
Cross-check which stores are on top of the best-selling list when searching through your niche category. The top-selling stores in this category will be your main competitors.
Browse through these Amazon sellers' stores to figure out which products sell the most, which ones get the highest review ratings, and what buyers are saying about their goods.
Refrain from copying their best-selling products' ideas since it'll be harder for you to enter the competition as a new Amazon seller.
Instead, opt for product ideas that sell moderately well but have not gotten many positive ratings and reviews yet. Take note of the improvements you can implement into your eCommerce business to fulfill the market gaps.
5. Research Social Media Hashtags
You can also do your product research outside Amazon. For instance, social media is a great place to find more information about current trends and market demands.
Many hashtag tracking tools are commonly used for marketing campaigns that can ease your research process, like TrackMyHashtag.
This particular tracking tool can give an analysis of a certain hashtag or search term on Twitter. You may use it to find popular posts talking about the hashtag and other popular hashtags relevant to yours.
Keep in mind that some tools may charge a subscription fee for their service. Since not many new sellers have the budget to spare, browsing through social media's trending list is another way to gain insights into your targeted market.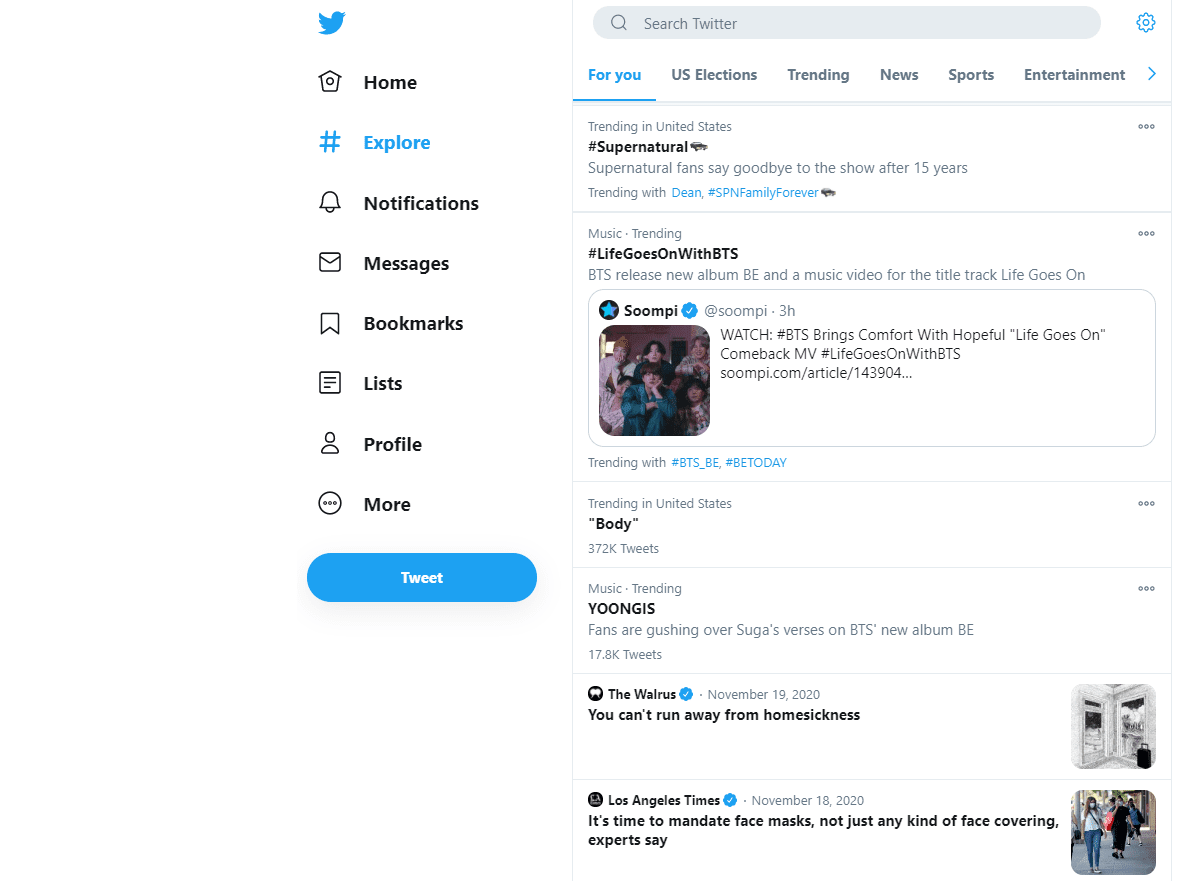 Hashtag and keyword research in social media are important because many people share their honest reviews about the products they've bought online. Accordingly, most people prefer to talk about products when they have a positive experience with them.
Other than reviews, social media may also help you to understand people's purchasing behavior. By looking up a potential product, you will get a better idea of what drives people to buy it and how they use it.
Finally, conducting Amazon product research through social media's hashtags gives you a better insight into competitors' products. This includes knowing the level of demand for a certain product and whether there's a substitute product you should look out for.
6. Read Amazon Product Reviews
Reading customer reviews is an essential part of choosing products on Amazon, both for buying and selling.
Products that sell well don't always have positive reviews. Research shows that 68% of potential customers are looking for mixed reviews to verify a product's authenticity. Therefore, don't immediately dismiss a product idea just because it has several negative reviews.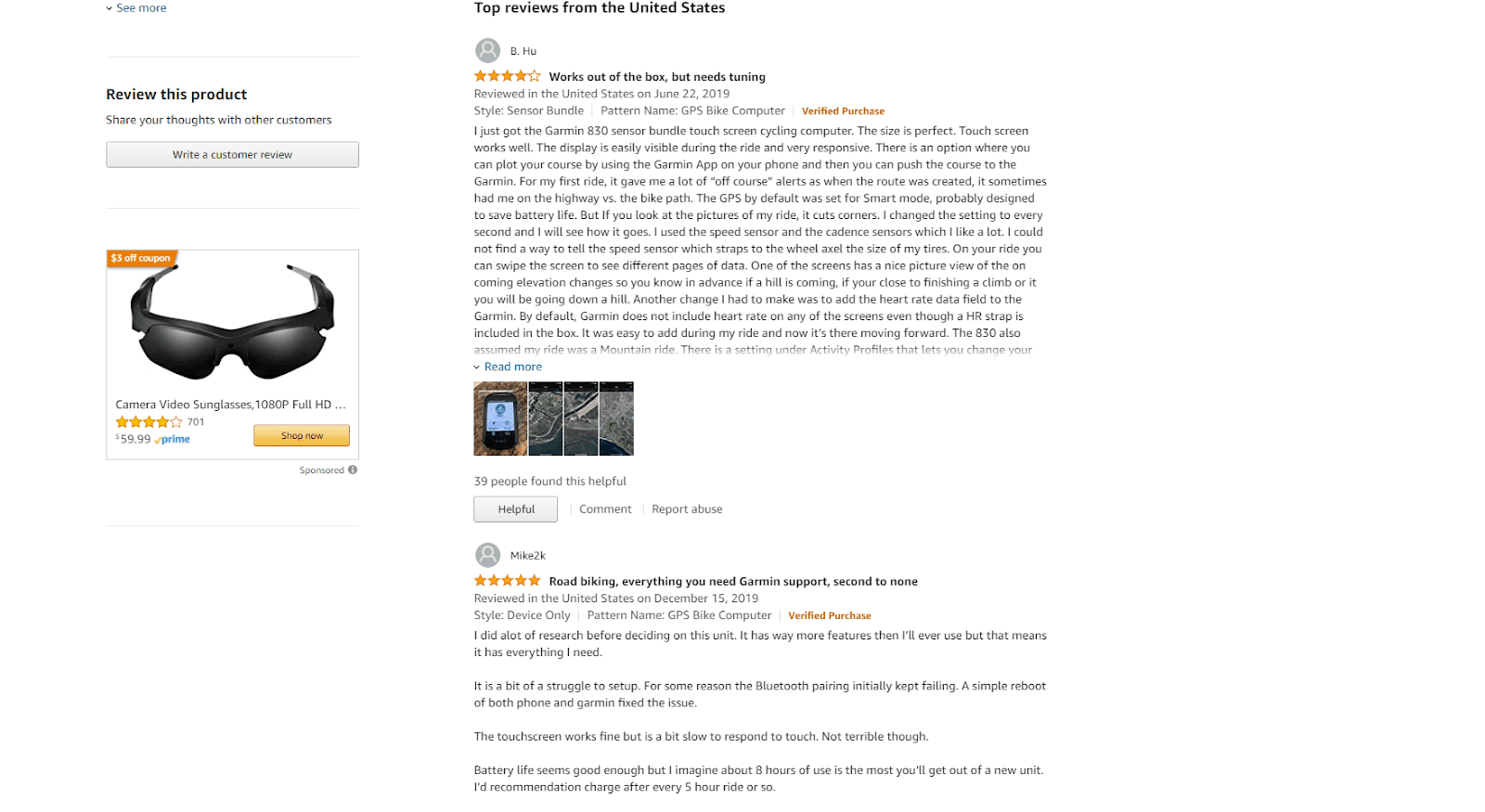 The number of reviews also matters. Thus, make sure to opt for products that have both positive and negative reviews.
If you see other Amazon sellers selling the same product and they already have hundreds of positive reviews, that means the competition will be steep.
It's best to aim for products with low competition. Be sure to also pay attention to what people are saying about these products and their positive qualities.
7. Pay Attention To Demand and Seasonality
Best-seller products are in much higher demand than regular products, but the trends will continually change.
When conducting market research, keep in mind that there is a difference between fad products and trending products.
The popularity of fad products spike for a short amount of time and then continuously declines. An example of fad products are drones and fidget spinners that went trending in 2017.
On the other hand, trends tend to last for a while. They also don't refer to one specific product, but rather to the style or group of products. For example, sustainable and eco-friendly products are still trending since the late 2010s.
Google Trends is a good platform to monitor the trends of your product ideas. Simple keyword research will give you insight into your prospective buyers' purchasing behavior.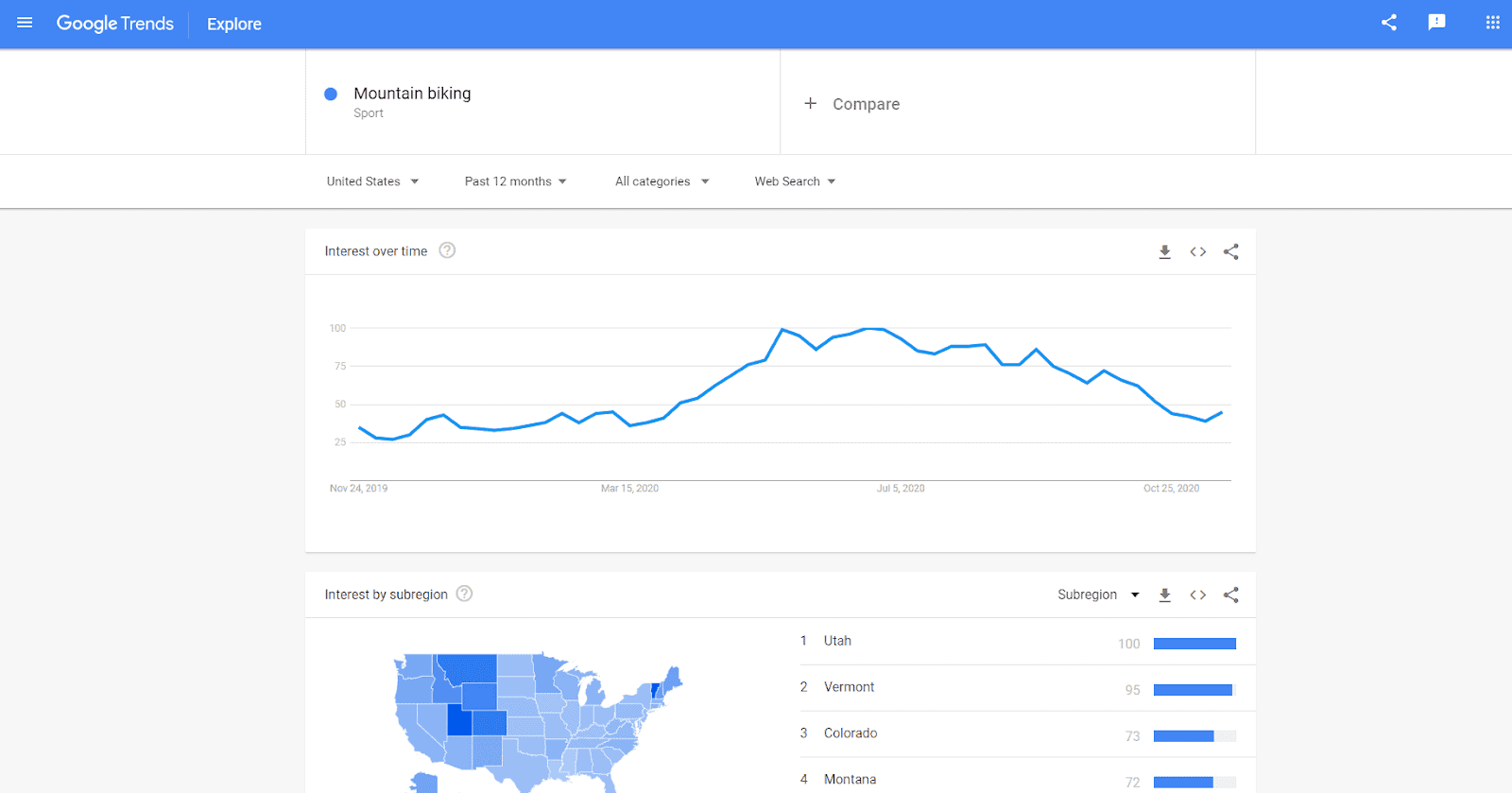 To provide more accurate data, Google Trends lets you narrow down the search results by changing the location, time frame, and category.
Let's use the keyword "mountain biking" as an example. As you can see, the search amount has been relatively stable, with a spike of interest during the middle of the year.
Since the search trend doesn't change drastically throughout the year, selling mountain biking equipment will likely have steady sales in the future.
Alternatively, you may want to check out season-themed products, like Christmas and Halloween decorations. These types of products generally have a spike in demand during certain times of the year. However, the window of opportunity for generating steady sales is relatively low because of the same reason.
If you're interested in selling seasonal products, it's best to also source goods that have a relatively stable number of sales year-round. By doing so, you get to generate extra revenues without relying too heavily on special events that only happen once a year.
8. Cross-Check on Different eCommerce Sites
While Amazon is a great place to monitor the market, don't forget to check out other eCommerce sites for additional insights.
Like Amazon, eBay also has product categories and sub-categories. It gives recommendations of similar products when you check an individual product page, so it's easier to find ideas to expand your catalog.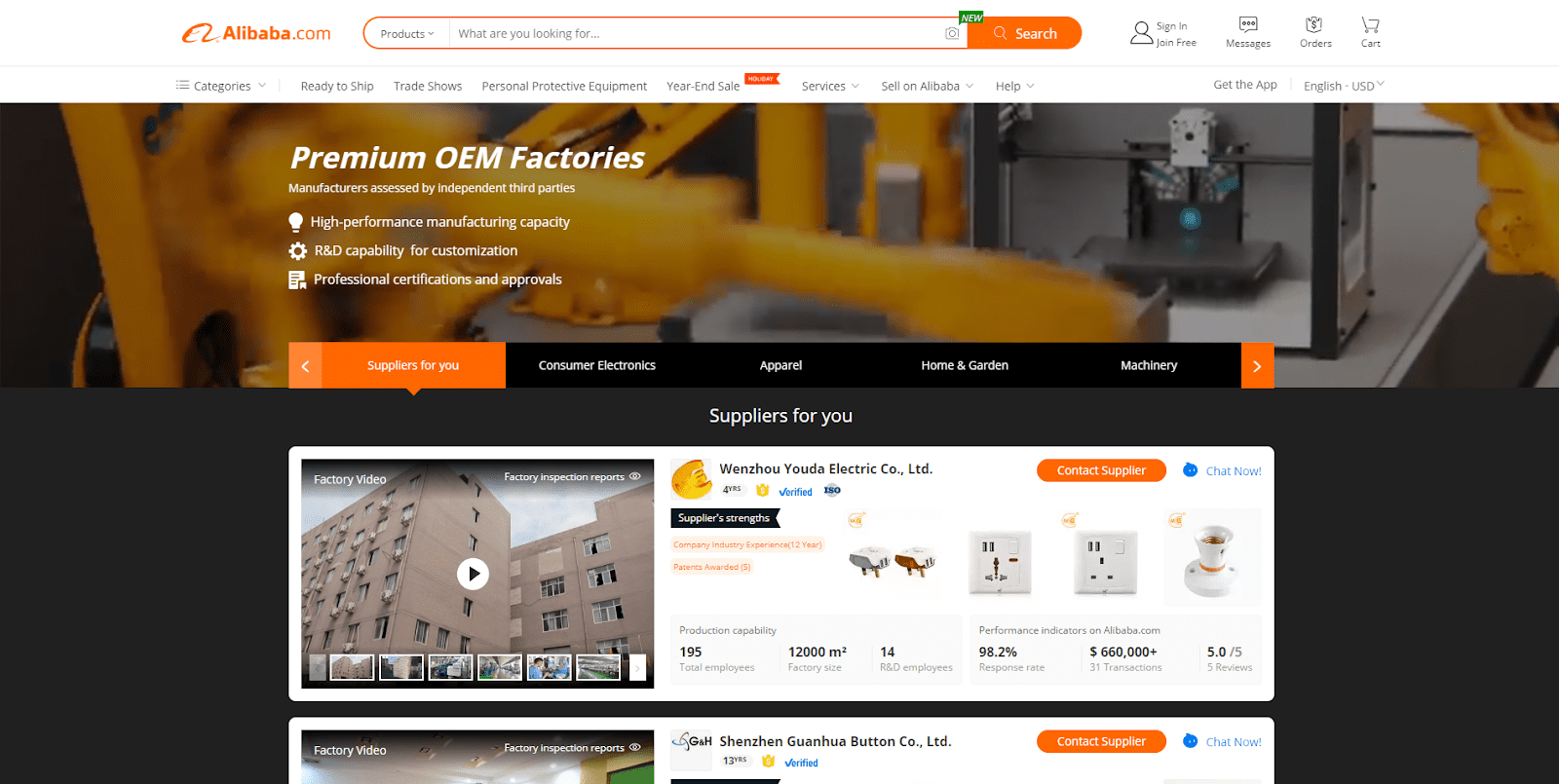 Alibaba can also be a good choice to source your products for Amazon. Since this platform also caters to businesses, it has a manufacturer section that connects online sellers directly with suppliers.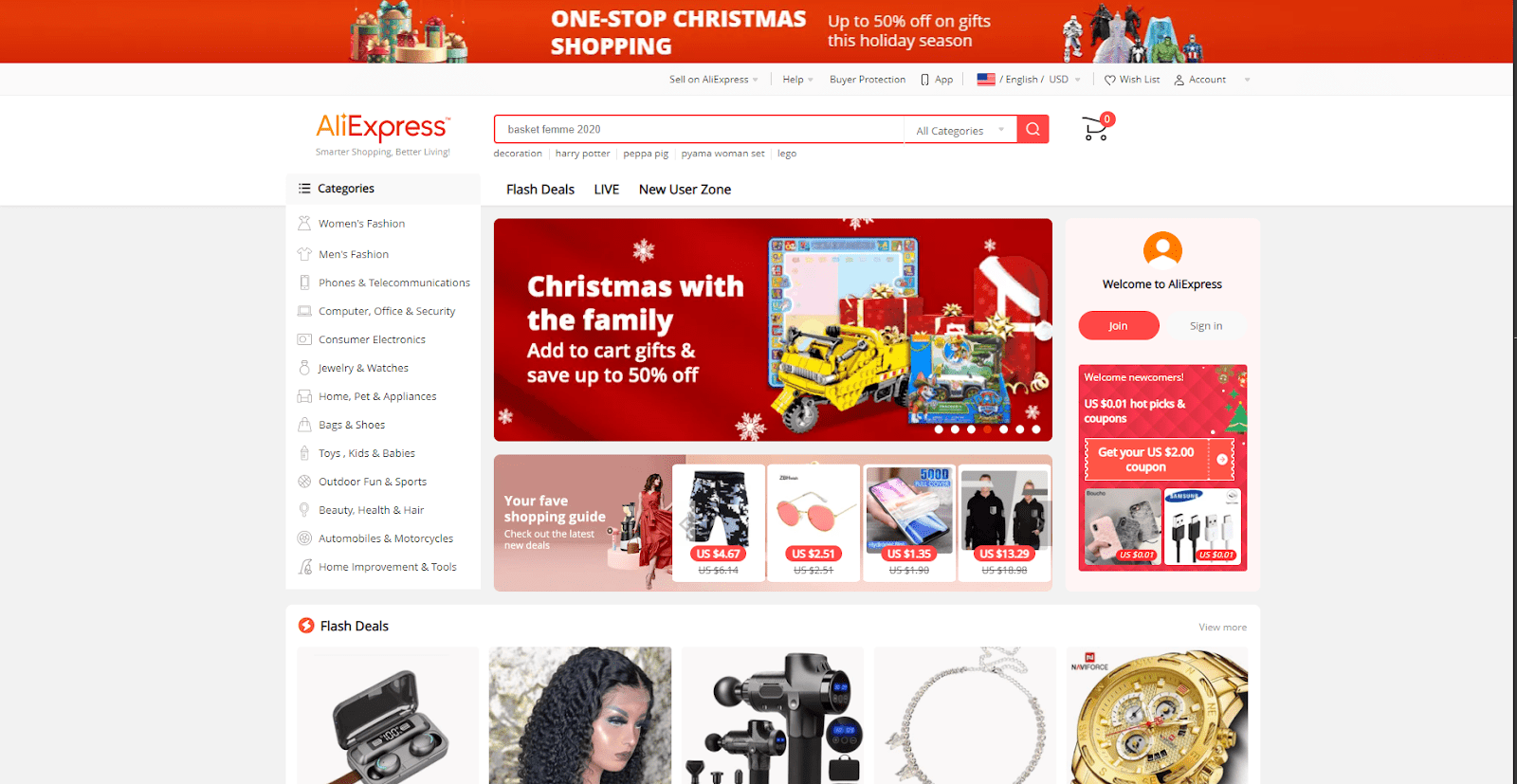 AliExpress is another popular eCommerce site that can be a good place to conduct product research. Each product has reviews, ratings, and a list of seller recommendations.
Most best-selling items on these sites are likely to be popular on Amazon as well. Compare prices, ratings, and reviews for products you see on Amazon and other eCommerce sites for more insights.
You may also use the comparison data to get reasonable prices for your products. Remember that you will compete with other sellers in marketing those products, so you ought to price them correctly.
9. Pick Products To Bundle
Many people see price as one of the most significant factors that influence buying decisions. However, lowering your products' prices is not always the right thing to do since you will risk revenue loss and damage the company's image.
This is where product bundling comes into play. By marketing several products as a single product, you get to appeal to customers' buying decisions while saving marketing and distribution costs at the same time.
To get some ideas of which products to bundle together, browse through Amazon's individual product page of your desired items and check the "frequently bought together" list.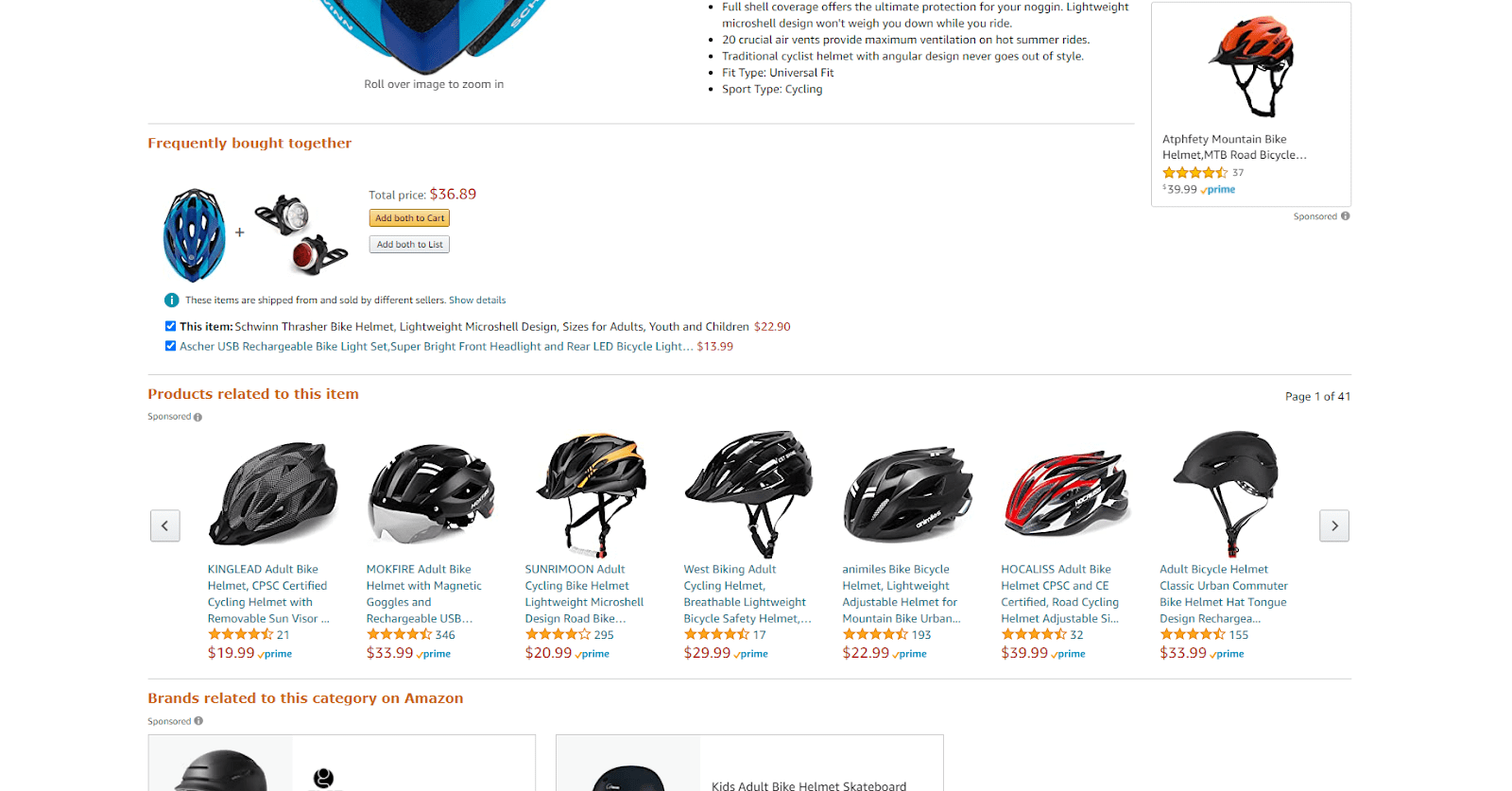 You may sell these products in your store individually or sell it in a bundle with other items for a special discount.
For example, if you sell bicycles for mountain biking, you may give your customers the choice to buy the bike as a standalone product or bundled with a helmet, a pair of gloves, and a water bottle. Doing so will increase the bicycle's appeal against the competitors.
Alternatively, check out the "Customers who viewed this also viewed" list to see other items that interest your target market. Who knows, maybe you can find unique ideas for product bundles to sell.
Having more products in your product catalog helps draw in more visitors to your store and increase your sales.
10. Get in Touch With a Supplier
If you already have a supplier in mind, reaching out to them may further help your product research.
Some information about products that suppliers can provide includes the target market, market demands, and current trends. With this information, you'll be able to narrow down your product list based on actual data.
5 Tips for Researching Product on Amazon
There are ten steps you can take to conduct product research effectively. Now, let's discuss how to do Amazon product research and choose the right products for your store.
1. Choose Products That Are Easy to Source
To determine whether or not a product is worth selling, be sure to note how easy it is to source them.
Clarify which potential suppliers can source your desired products. Having a selection of suppliers will give you bargaining power and prevent stock-outs — the latter is particularly important if you want to sell popular, in-demand products.
2. Ensure the Products Are Within a Certain Price Range
When conducting Amazon product research, looking for the cheapest options shouldn't be your priority. That's because products that are priced way below the average price range are often of low quality.
On the other hand, charging a higher price for an item with a similar quality than your competitors will discourage people from buying from your store. That said, be sure to consider the target market's demographics to determine their buying power.
For example, you shouldn't sell school stationery for more than $50 since you're targeting minors with low buying power.
3. Check The Rank of the Product
Every Amazon product has a Best Sellers Rank (BSR) that shows its position in a certain category sales-wise.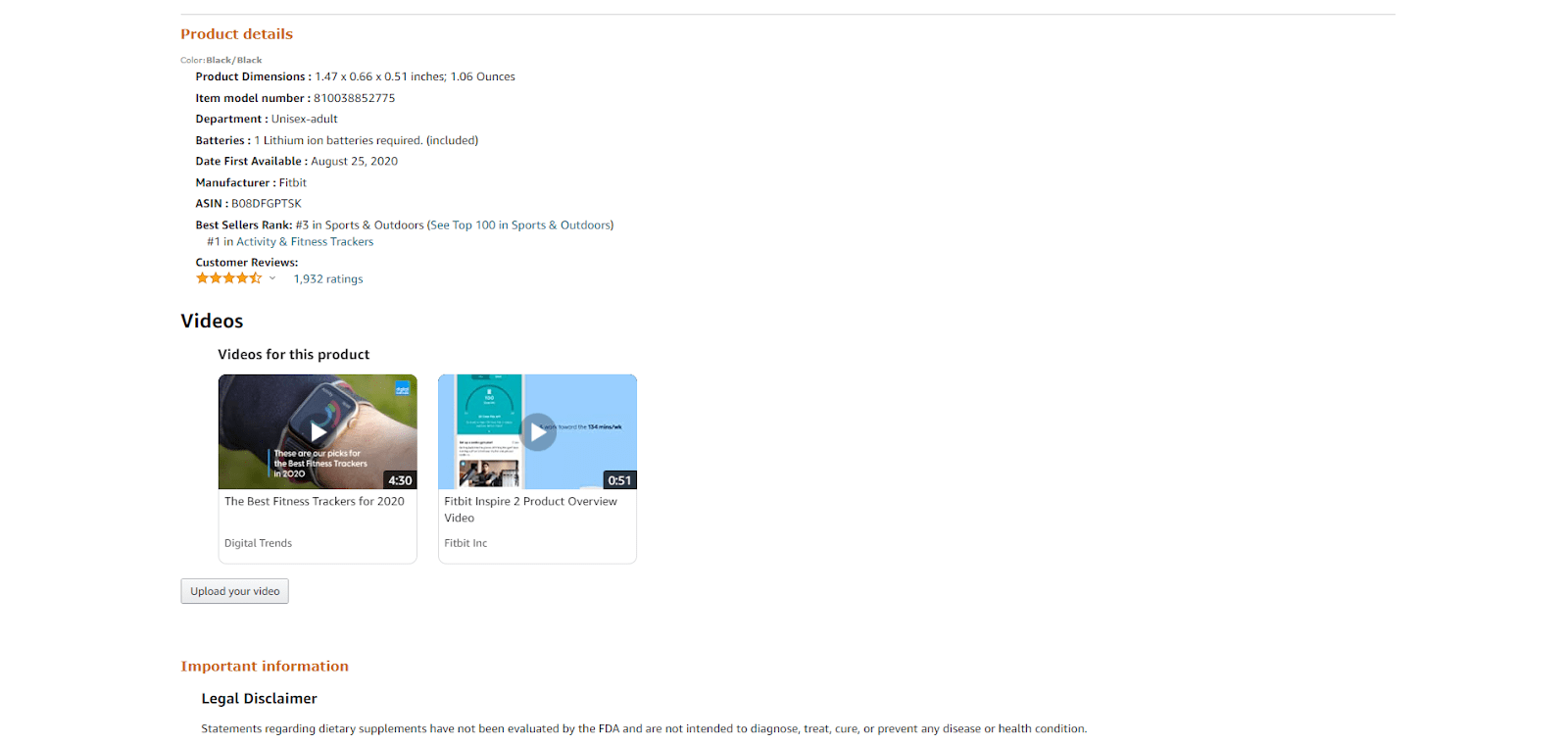 A product may have more than one rank since many are sold in different categories. Each category and sub-section in Amazon has its own ranking system, so one product may rank higher in a certain sub-category.
Several factors that influence a product's ranking include current and previous sales, promotions, price changes, and trends.
While the ranking system considers the overall sales, a momentary drop or increase in sales will not affect a product's rank. Therefore, this ranking system is a good indicator to estimate how well a product is going to sell.
4. Note The Product's Weight and Size
Selling large, heavy products may seem more profitable than small products due to their high prices. However, they have a couple of downsides you ought to consider.
First, getting them from the supplier or the factory will be more changeling and expensive as you may need additional manpower or heavy equipment.
Not only that, but large products take up more storage space. For this reason, most shipping companies charge higher processing costs for oversize items.
If you have limited storage space, you can only stock a limited number of products. This may affect your revenue, as you're not able to make steady sales.
According to Amazon, there are two item sizes to determine the FBA fulfillment fees of handling your products:
Standard-size item ‒ products that belong to this group should weigh no more than 20 lbs when fully packaged and have lengths of 18 inches on their longest side, 14 inches on their median side, and 8 inches on their shortest side.
Oversize item ‒ any products that exceed the weight and dimension of the standard-size requirements.
Amazon also lists special oversize items as needing special delivery options and handling and therefore will be charged more for its delivery.
Special oversize items weigh more than 150 lbs, with dimensions greater than 108 inches on their longest side and more than 165 inches in length plus girth.
When doing Amazon FBA product research, try to include only a small number of these products in your list. Overall, it's best to stick to products with a size close to Amazon's standard size requirements.
5. Utilize Tools When Necessary
You can practice most of the research tips given in this article. To save time and energy, you may utilize software and apps to assist your Amazon product research.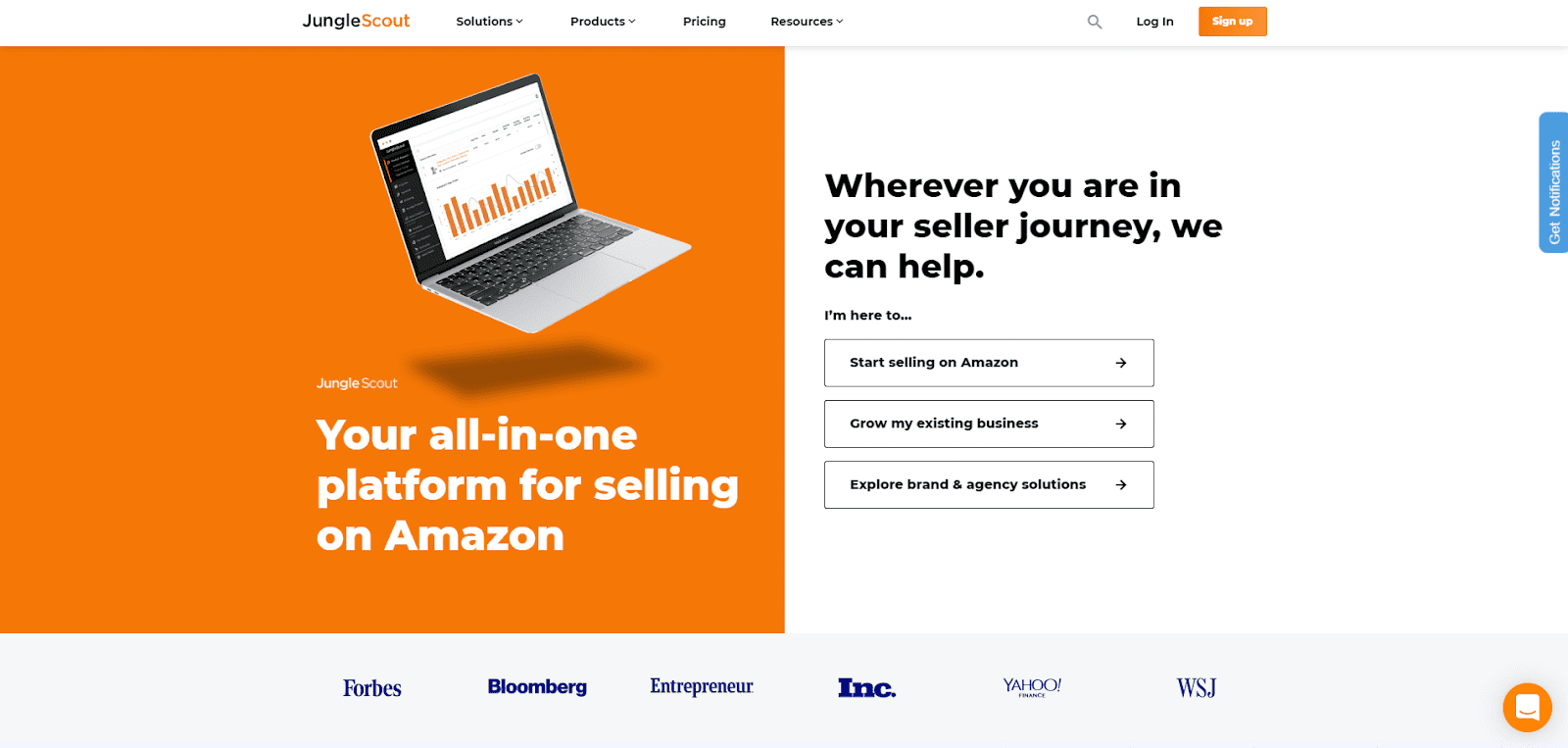 Jungle Scout, for example, provides lots of tools to assist beginners in starting their venture on Amazon as a seller. It can help you discover low competition keywords for product ideas and track them on that particular eCommerce platform.
Although Jungle Scout is an excellent tool to leverage data for your product research, its lowest-tier plan starts from $39/month for a yearly subscription.
Another popular service for Amazon product research is Helium10. Some of its features for Amazon sellers include a listing optimizer, keyword research, and product research tool.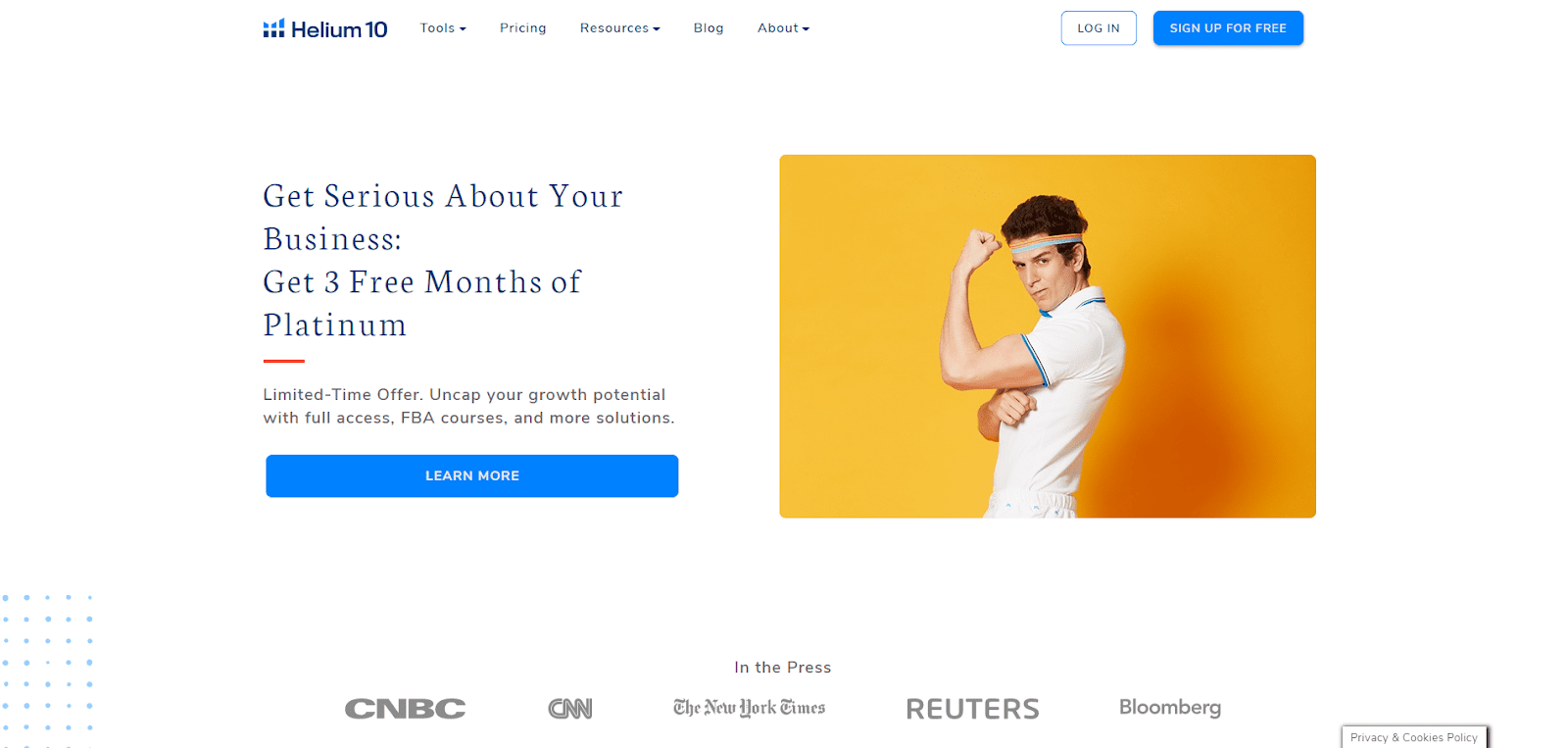 Unlike Jungle Scout, Helium10 has a free plan with limited access to its tools. Users can upgrade to a Platinum plan at $97/month to get unlimited access and 150 uses of the Index Checker per month.
Conclusion
Product research is an essential process in establishing a store, both online and offline. Despite this, the procedure doesn't have to be complicated.
This article has provided several tips on how to conduct product research effectively. You have also learned how to do it on Amazon.
All that's left to do is to implement them into your journey to become a successful seller and stand out from the competition.