Many people seem to believe that social media channels are only effective for ad campaigns that target consumers. However, B2B marketers can benefit from finely-crafted social media campaigns as well.
Research conducted by the Content Marketing Institute shows that 83% of B2B marketers opt for social media content as their preferred marketing tactic. That's because 75% of B2B buyers use social media to form their buying decisions.
That said, social media marketing is the most common marketing strategy used by B2B companies to attract buyers.
This article will cover all the basics of B2B social media marketing and guide you through the steps to create an effective B2B social media strategy.
What Is B2B Social Media Marketing?
Social media marketing utilizes social media platforms to increase brand exposure, gain traffic, and generate leads.
As a B2B corporate, your customers are businesses. Your target audience is people who will purchase your products and services to fulfill their organization's needs.
Marketing with social media in B2B companies is very different from B2C, but that doesn't make social media any less powerful. Some of the benefits of using social media for B2B are:
Knowing your audience better — social media bridges the communication gap between your company and the target audience. It also gives you insight into customers' pain points and preferences.
Widening your company's reach — in 2020, there are over 3.6 billion social media users worldwide. Thus, promoting your products and services on social media platforms allows you to increase brand exposure cost-effectively.
Boosting your company website's rank — if done right, social media can drive more traffic to your company's website, improving its search engine optimization (SEO).
10 Steps To Start a B2B Social Media Marketing Campaign
While digital marketing may seem much easier to do than traditional marketing, you'll still need a solid strategy to run a successful social media campaign.
Here are the steps to create an effective B2B social media marketing strategy for optimal brand exposure.
1. Conduct Market Research
Every successful marketing campaign starts with market research. At its core, market research is a way to get to know your potential buyers better.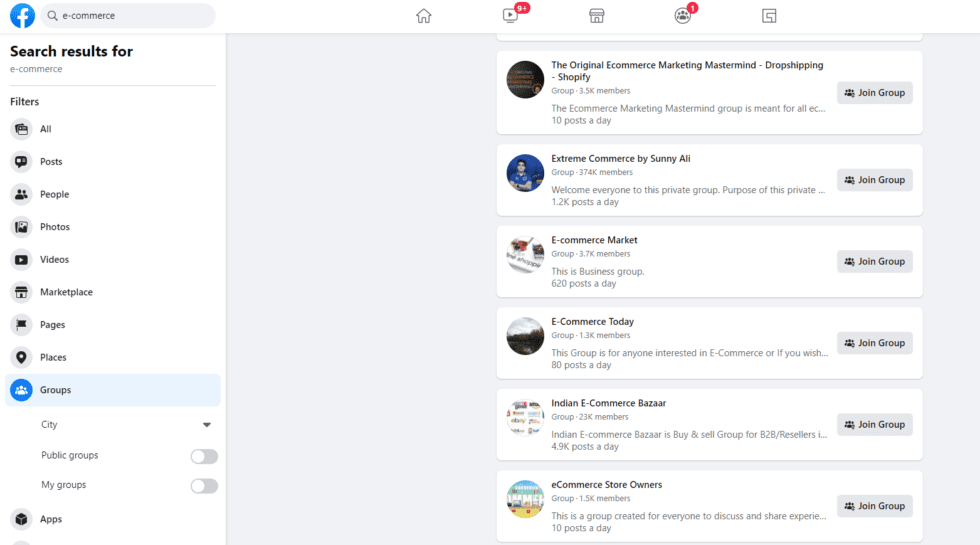 For example, suppose you're launching a payment service for eCommerce sites. In that case, the easiest way to do market research is to ask your friends and acquaintances who own an online business online regarding their expectations of a payment service.
You may also join eCommerce owner groups on popular social networking sites, like Facebook and LinkedIn, to better understand the market's needs and concerns.
There are also other, more formal ways to conduct market research, like surveys and focus group discussions. Both methods comprise more steps than the previous techniques, from choosing the participants to analyzing the responses.
Whichever way you choose, make sure to cover all the essential information in your research. Figure out what your competitors are doing, get to know what your customers need, and identify how your products and services can fulfill the market's needs.
2. Target a Specific Audience
A good social media strategy targets a specific audience. To narrow down the scope of your ad campaign, you can start by creating a buyer persona and list down your target market's key traits.
When designing a product or a service, you may already have a general idea of who you're targeting. By knowing where your customers' business operates as well as their company's size and demographics, you'll be able to craft an on-point ad campaign.
3. Define Your Marketing Goals
To measure how effective your social media strategy is, you need to define your marketing goals clearly.
For best results, the ideal marketing goals should be Specific, Measurable, Achievable, Relevant, and Time-Bound — also known as SMART.
For example, you want to gain more leads through social media marketing.
This goal will be much more achievable if you also detail which channels your company uses for marketing, how many leads each channel aims to generate, and how long your marketing campaign will run.
Having clear goals help you measure the company's growth, allowing you to create better marketing decisions. The platform you choose and the type of content you make will differ depending on your goals.
For example, if you want to increase lead generation and sales, you may utilize paid ads on social media to boost the traffic to your company's landing page.
However, producing informative social media posts for organic reach is better if you're trying to increase brand awareness and establish a trustworthy brand image.
4. Choose the Right Social Media Platforms
With clear goals in mind, proceed to choose the social media sites you want to utilize.
Here are some of the most popular social media sites for B2B companies:
Twitter — most companies use Twitter for customer support and PR because it allows for easier communication with users. B2B companies also utilize Twitter to monitor brand awareness among non-followers.
YouTube — as videos are much more eye-catching and memorable than articles and images, many companies use YouTube to share educational, original content to establish thought leadership and promote their business.
Instagram — like YouTube, Instagram is ideal for visual marketing. Its features allow you to share both pictures and videos. B2B companies can share infographic snippets and quotes about the industry.
As each platform has different content and user behavior, make sure to choose the ones best suits your business.
While opting for popular social media platforms guarantees you a massive audience, you should also consider the company's sales funnel.
For example, prospective customers who are still in the awareness stage may not be interested in case studies or in-depth blog posts. Thus, it'd be better to target them with informational posts through Instagram and Facebook.
5. Create a Content Calendar
The content calendar is the backbone of content marketing strategies. It helps you create a regular schedule and stay organized.
Before creating a calendar, determine the timeline of your content marketing strategy first. Make sure to consider the time it takes to brainstorm, edit, and design visual posts. This step is vital in ensuring the consistency of your content production.
Like Hootsuite and Hubspot, some marketing sites offer a free social media calendar template to help organize your content production. You may also use collaboration tools like Trello to create content calendars, as it's designed specifically for project management and organization.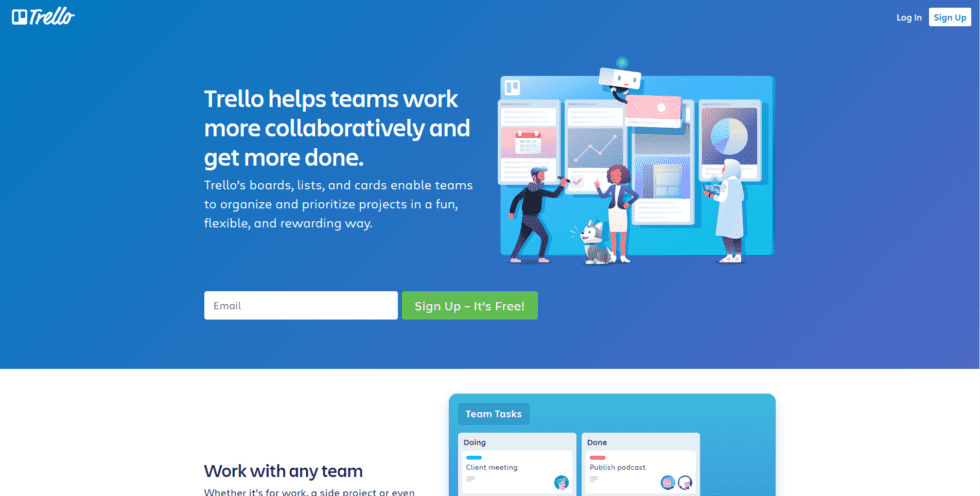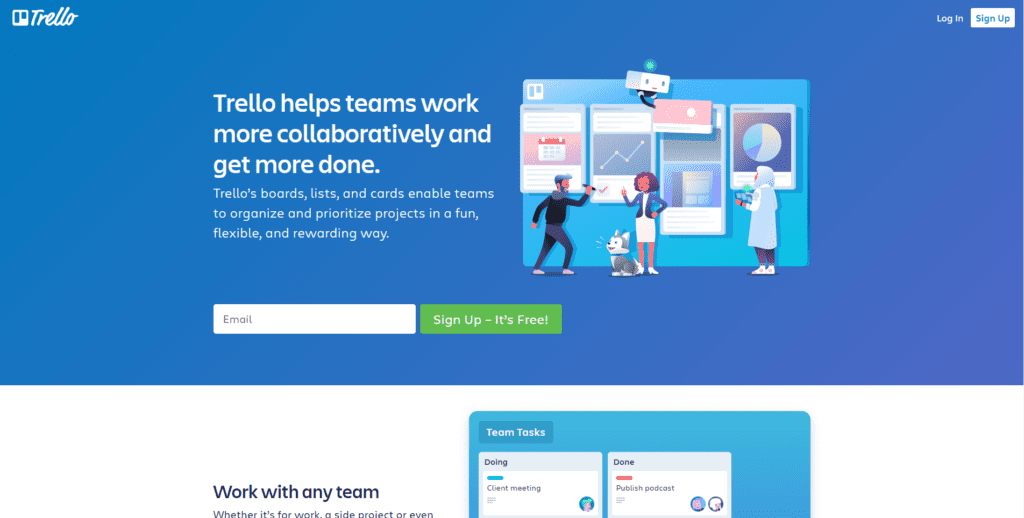 Meanwhile, many B2B marketers use common office tools, like Microsoft Excel, Google Sheets, and Google Calendar, to create their content calendar. Google Sheets even has templates to create a daily schedule and calendar, further easing your work.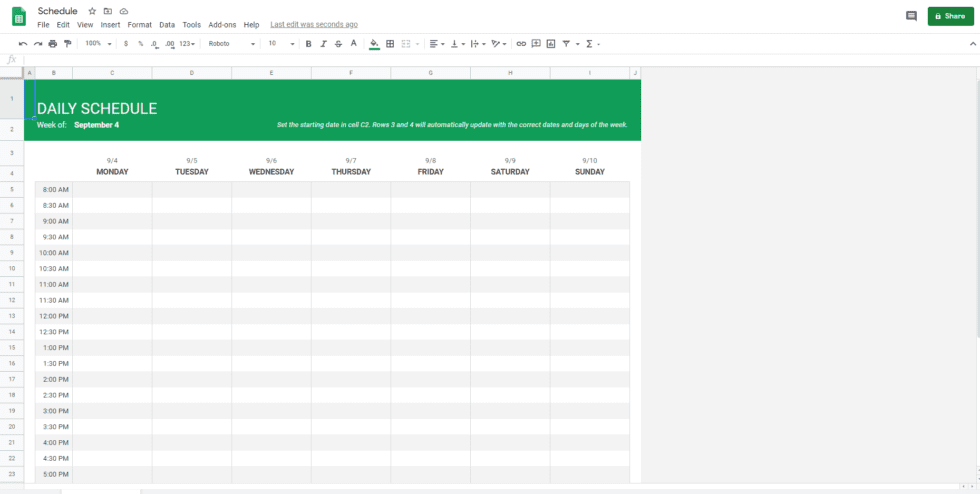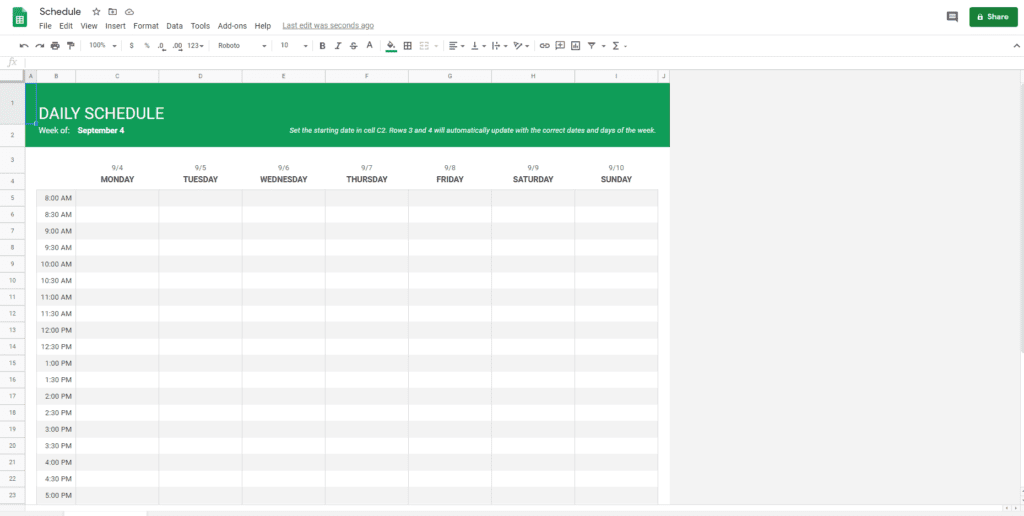 Whichever tool you choose, make sure to include the important details in your calendar, like the content type, the platform name, as well as the date and time to post.
6. Post Content Relevant To Your Audience
If you're aiming for shares and comments from your audience, plan content that truly resonates with them. Relevant content is especially crucial for B2B companies.
B2C social media strategies are very different from B2B because they focus more on promoting products and creating entertaining content. A single Instagram post is enough to boost a B2C company's sales.
Unlike B2C, the B2B sales cycle is much longer. Since prospective buyers are looking for products and services that will increase their company's revenue or save them money, they search for expert companies to solve their problems.
Referring back to what you found during the market research — what are your prospect's most significant challenges? What information do users want to know more about? Your content should answer these questions.
To ensure the content matches your customers' needs, consider employing social listening. This practice involves monitoring for feedback and mentions by customers on social media for better business decisions.
7. Optimize Social Media Content
Producing social media content is only half the battle. To boost engagement and reach more audiences, you have to optimize it.
This can be done by conducting keyword research to boost your SEO. Look up the trending keywords relevant to your industry on social media sites, like Twitter's personalized trending topics and hashtags list.
Another great way to optimize your content is to add images to your posts. Doing so will make your content pop out and catch more attention than a regular link preview. Similarly, inserting hashtags will encourage conversations that lead to brand exposure.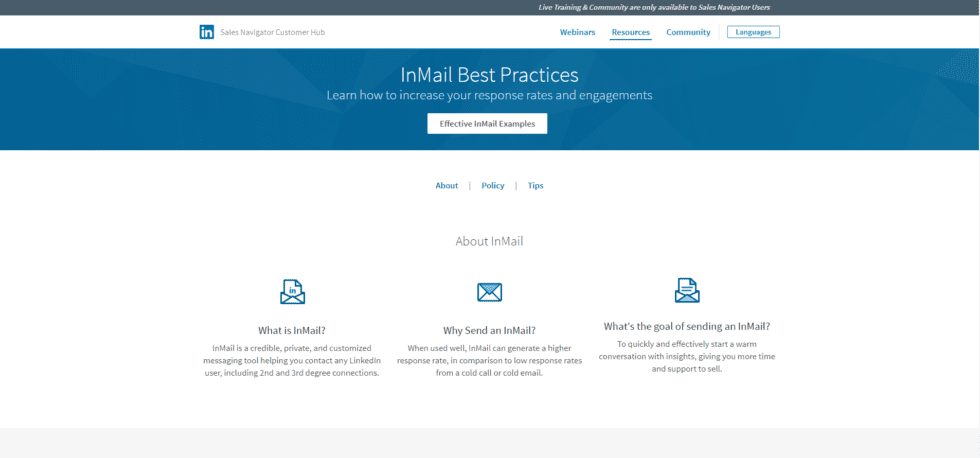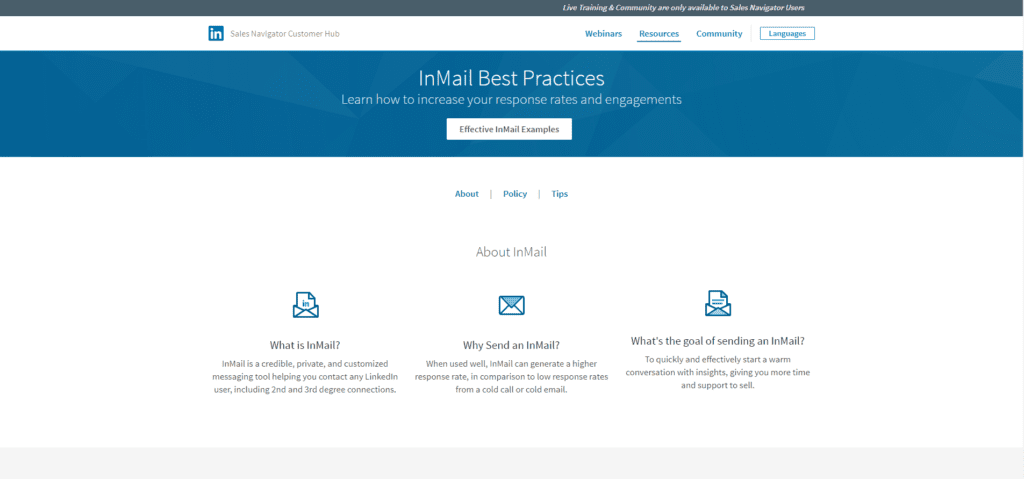 One one the most popular tools to increase B2B social media engagement is LinkedIn InMail. It helps companies engage their prospective customers by sending them a personalized message about business opportunities.
8. Refine Call-To-Actions
Unlike B2C social media posts, B2B's rarely include calls-to-action to encourage purchases right away. That's why B2B marketers should figure out another way to push their audience to do the right action.
For example, you may include a "Learn More" call-to-action at the end of each social media post to direct your prospects to the company website. Alternatively, lead them to download an eBook or try out a demo of your business's product or service through your site.
Adding a "Contact Us" button on your social media page is another way to stimulate responses, allowing prospective customers to ask questions and get detailed information about what your business does.
9. Leverage User-Generated Content
Besides producing your own content, consider inviting your customers to contribute user-generated content.
For B2B companies, the most common, sought out type of user-generated content is customer testimonials. You can rework them into an interesting format with visuals, like carousel slides or videos, and share them on social media.
Not only does it improve your credibility, but research also shows that buyers trust peer recommendations more than any other reviews — making it easier to gain people's trust.
10. Analyze And Adapt
To measure how successful your social media strategy is, you have to work with data.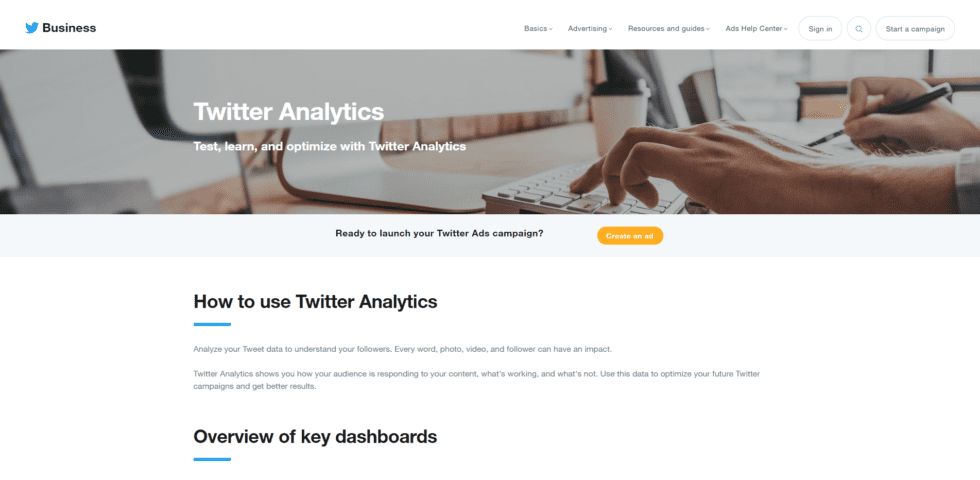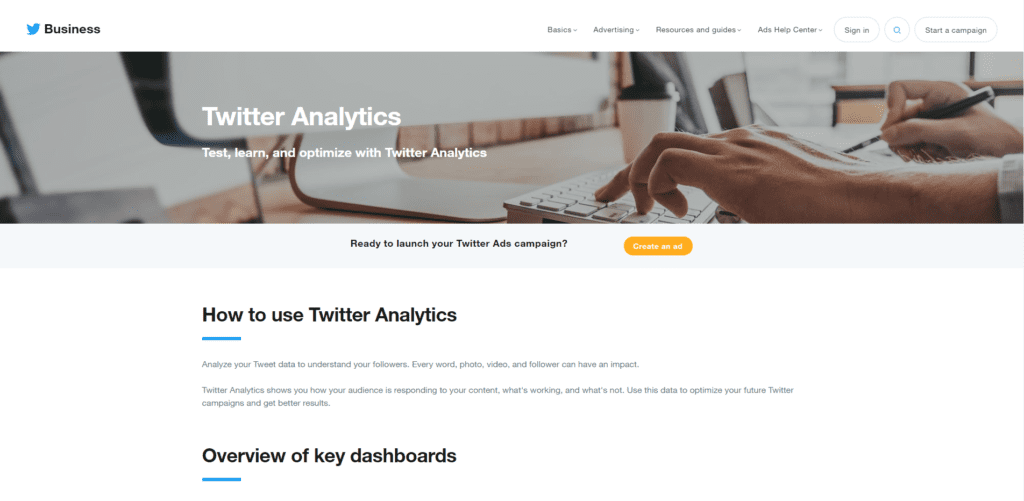 Facebook, LinkedIn, Instagram, Twitter, and other social media platforms include an analytics tool in their business account to help you measure each campaign performance better.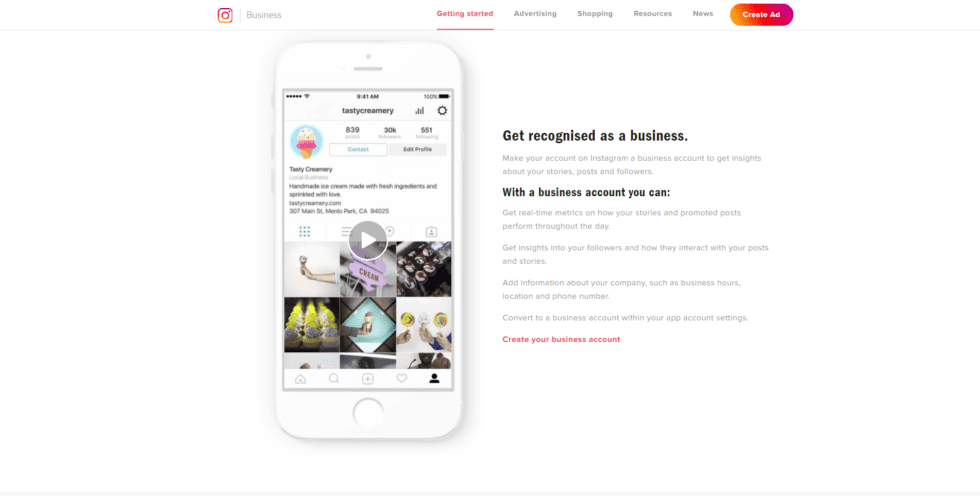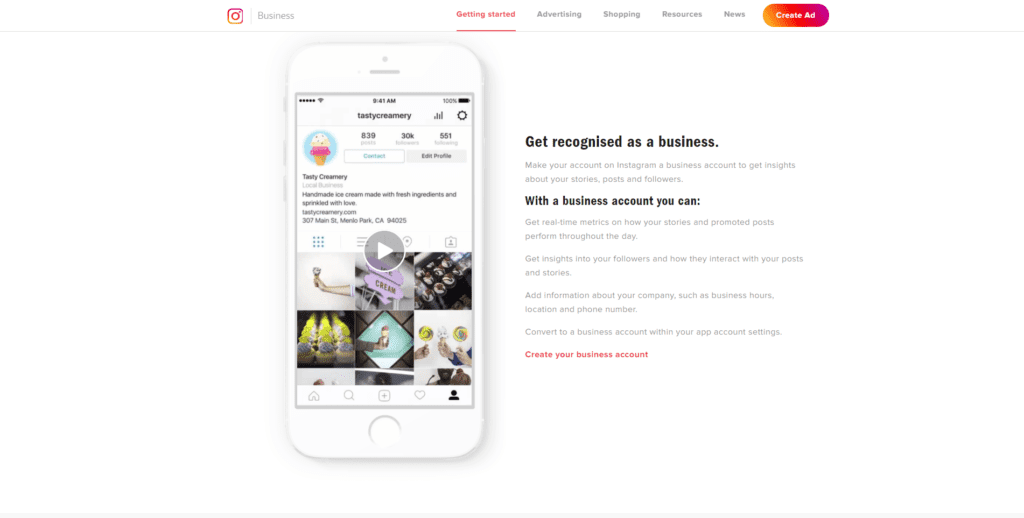 Some of the standard metrics in these analytics tools are reach, impressions, likes, and website visits. The data produced will give you insight into your campaigns' performance, such as which content works and doesn't work and which areas still need improvement.
What Makes a Great B2B Social Media Strategy?
Here are some of the best practices for creating a social media strategy:
Keep your content short and sweet — social media is meant for quick browsing. If your post is too long, people will lose interest quickly and scroll past it. Keep your content informational, but present them in bite-sized visuals to make it easier to digest.
Create a conversation — if you want to establish thought leadership, you have to have two-way communication. Engage with your followers and respond to their replies. Utilize a conversational tone, like the pronoun "we," when talking about your company.
Have a clear call-to-action — make sure to give your audience clear directions. Have a call-to-action at the end of each post to direct them to a landing page or have a "Contact us" button on your social media.
Choose the right platforms — don't dwell only on the social media websites your competitors mostly use. Instead, focus on the ones your target market uses the most.
Conclusion
B2B's social media marketing strategy may look very different from B2C's. However, it doesn't mean the B2B social media strategy is any less effective in driving traffic, sales, and leads.
As long as you know which marketing strategy works for B2B and what your customers need, you're on the right track. You're now ready to create the right B2B social media strategy for your business.